Last month
| This month |
Next month
|
2016
Capricorn natives are often some of the most serious members of the Zodiac. This month, however, you let your silly side out a little more, as astrological aspects feature love in a big way. The 3rd, 4th, and 5th begin the month with all kinds of loving energy. If you're in a relationship, it's time to get closer or make plans for the future. Whatever's important to you going forward, you'll do it together, and that's comforting to know. Single Capricorn natives find comfort, too, in knowing that more than one person is interested. At this time, playing the field may feel strange to you. Don't worry. You're honing in on the one who's right for you. On the 10th and 11th, beware of speaking your mind too boldly. Everyone loves a joke, but someone close to you may be hurt by something you say now. Try to move past it by taking responsibility quickly. On the 17th and 18th, troubling aspects could have you wondering if you're with the right person. But as you talk it out, you realize it was just a misunderstanding. Family time around the 24th and 25th warms everyone's hearts, and may put you right across the table from someone new and interesting. Flirt much?
Understand the past. Be more aware of the present. Prepare for what's next...
Whatever is going on in your life, be it a relationship crisis, a personal challenge, a work or money concern, or something else, your Past Present Future Tarot explains it all. Know what led up to this, what's happening now, and what will likely happen in the future.
Read More »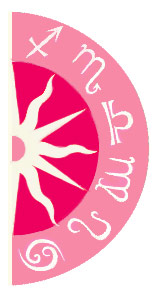 Discover what 2016 holds for you: