With your ruling planet going direct at the beginning of August, the sky's the limit for your sign this month! In matters of the heart, you're urged to open up and communicate more, especially around the 2nd, 3rd, and 4th, when you and your partner may find loads to chat about. Something that's been pressing on you for some time needs to be expressed. Rather than simply blurting it out, try to take a page from Libra's book and find diplomacy. After all, no one likes being told they have spinach in their teeth. By the 7th and 8th, you're both thinking about laying a firmer foundation for your future relationship. What can you do to be more trustworthy now, or more relatable and understanding? You both have much to bring to the table. Single Caps can find hope around the 14th and 15th, when you're turning over a new leaf in love. Gone are the less than desirable types from your past. Now you're entertaining only serious contenders for your heart. Stick to your guns, and you'll get results soon. On the 29th and 30th, emotions run deep between you and a partner. Rather than blaming them for what you're going through, take some time and let any excess fear or sadness go.
Understand the past. Be more aware of the present. Prepare for what's next...
Whatever is going on in your life, be it a relationship crisis, a personal challenge, a work or money concern, or something else, your Past Present Future Tarot explains it all. Know what led up to this, what's happening now, and what will likely happen in the future.
Read More »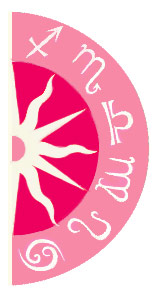 Discover what 2015 holds for you: