Last month
| This month |
Next month
|
2016
If living life by the book, November offers freedom from routine and from constantly looking for the nearest exit. Moreover, speaking of departures: a graceful exit leads to meaningful starts. It is the type of ending that leaves people satisfied and uplifted. Although we all want to sweep into a room and wow everyone, remember that while a first impression is important, that last memory is important, too. A big piece of advice is don't be abrupt and rude no matter how much you want to tell someone off before you go. Got decisions to make? From the 4th until the 6th good judgment is available. As you ponder, be sure to take history and experience into the equation. On the 12th (lasting until the end of the year), you've got everyone's undivided attention. Your communication skills are definitely an asset. Avoid limiting yourself before trying anything new from the 16th to the 19th. Network and make the most of outside professional and social contacts on the 23rd. Build on your network while you are still experiencing vibes from the 12th. Your lucky days are the 25th and 26th. If job-hunting, this is the time to look, send resumes and, of course, schedule interviews. Next month the theme involves feats of memory and good timing.
Understand the past. Be more aware of the present. Prepare for what's next...
Whatever is going on in your life, be it a relationship crisis, a personal challenge, a work or money concern, or something else, your Past Present Future Tarot explains it all. Know what led up to this, what's happening now, and what will likely happen in the future.
Read More »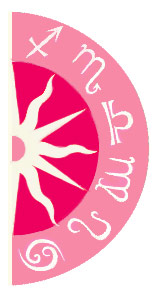 Discover what 2016 holds for you: