Sometimes emotions can be so strong we have no idea what to do with them and that is the focus this month. July 1st, 2nd, and 3rd, inspired with brainpower faster than a computer, you give meaning to those creative and in-depth feelings. Although on a weekend, July 6th is another very productive time when you can formulate plans. There's also nothing wrong with re-formulating something that you remain passionate about. July 13th through the 15th networking with groups adds punch to the old resume. Don't underestimate the benefits of getting along with co-workers, either. Give it your all on the 17th, July's lucky day for you. If job hunting, this is the time to look for opportunities. July 22nd you begin to be in your element, or, in other words, you run on solar power over the next 30 days. You are 'in the zone' like an athlete on rocket fuel. You end the month with an elevated spirit. Next month, you channel energy to work hard and plow ahead. If you've reached the point of feeling like you and your job aren't a perfect fit, you'll be motivated to get to that point.

Understand the past. Be more aware of the present. Prepare for what's next...
Whatever is going on in your life, be it a relationship crisis, a personal challenge, a work or money concern, or something else, your Past Present Future Tarot explains it all. Know what led up to this, what's happening now, and what will likely happen in the future.
Read More »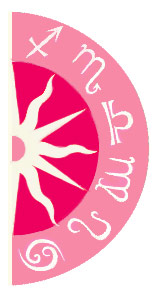 Discover what 2015 holds for you: