Sometimes we just have good luck somewhat effortlessly. In June that would be you. This month you can have higher aspirations for planning and envisioning the future. The 2nd is a favorable time to brainstorm ideas, aka get out of normal ways of thinking. Innovative ideas aren't always in how-to books and, yes, they do work when it comes to career efforts. Events begin to happen suddenly on the 5th. Be ready to embrace them with passion. In fact, be ready for anything. A few could seem to be coincidental, but they may actually be repeating themselves when you think about it. Although you may be working longer hours on the 8th, 9th, and 10th, you are working smarter. No energy wasted here. The 16th is excellent to launch something new, in fact more than one project. The 19th and 20th are lucky days this month. Peruse opportunities if job-hunting. It is an auspicious time to send resumes or ask for favors. From the 22nd until the end of the month a lot of cooperation helps you go a long way. Join forces. In fact, unity helps overcome gridlock opposition now. In July you may have to make changes, so start loosening up and preparing to be flexible.

Understand the past. Be more aware of the present. Prepare for what's next...
Whatever is going on in your life, be it a relationship crisis, a personal challenge, a work or money concern, or something else, your Past Present Future Tarot explains it all. Know what led up to this, what's happening now, and what will likely happen in the future.
Read More »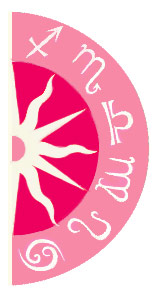 Discover what 2015 holds for you: