Though your sign is known for its sensitivity, you may find that during the 2nd, 3rd, and 4th, you're feeling spunkier than usual. The plans you've been making finally have the astrological support to move forward. But two additional aspects around this time support speaking your mind in relationships, and enjoying lots of luck in love. Partnered Cancerians may find that the things they were afraid to talk about are received really well now, so speak your mind! You'll be loved and adored for it. By the 6th, 7th, and 8th, you're already making new plans as you canoodle under the stars. However, make sure you're telling all of the truth. On the 12th and 13th, you may hear something that's a little too good to be true - because it probably is. Single Cancer natives especially need to be careful that they're not buying into someone who's all hot air. Spend some more time together before deciding whether or not this is something for you. The 19th and 20th bring affection that seems to come out of nowhere. Be playful with it; you may even wish to send your beloved a surprise gift now. The 29th closes the cycle and begins a new one. Look how far you've come together!
Understand the past. Be more aware of the present. Prepare for what's next...
Whatever is going on in your life, be it a relationship crisis, a personal challenge, a work or money concern, or something else, your Past Present Future Tarot explains it all. Know what led up to this, what's happening now, and what will likely happen in the future.
Read More »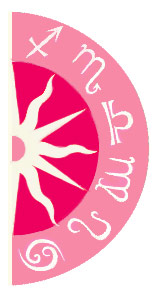 Discover what 2015 holds for you: