Last month
| This month |
Next month
|
2016
For your sign, the holidays aren't just a chance to get together with friends and family. They're a chance to show off your home, and feel a strong bond of community with everyone around you, including your partner. Your plans may take a turn for the unconventional around the 1st, 2nd, and 3rd, when astrological influences support individuality. If you're feeling like switching things up, it's time to chat with your partner and see what you can do together. Single Cancer natives may find the 8th, 9th, and 10th conducive to starting new conversations with potential dating partners. Whether you're communicating online or in person, there's much to explore in the people around you now. On the 17th and 18th, try not to give in to exhaustion. If holiday shopping and merry-making has taken its toll, try a spa day with your special someone, so you can kill two birds with one stone. Hanging out in complete bliss has never been so deserved. On the 24th and 25th, being with friends and family may be on the agenda. But make sure to spend some quality time with your partner, too, lest he or she feel left out. You make the season special together.
Understand the past. Be more aware of the present. Prepare for what's next...
Whatever is going on in your life, be it a relationship crisis, a personal challenge, a work or money concern, or something else, your Past Present Future Tarot explains it all. Know what led up to this, what's happening now, and what will likely happen in the future.
Read More »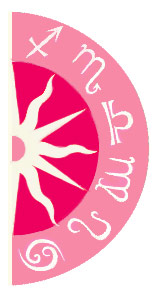 Discover what 2016 holds for you: