Last month
| This month |
Next month
|
2016
During the month of November, Cancer natives have a chance to bring more love into their lives, and find that special sense of nurturing you're always seeking. On the 2nd, 3rd, and 4th, partnered Cancer natives have a chance to get even closer. If you're looking to take things up a notch, you and your partner can find all kinds of new topics to discuss. From moving in together to how you'll combine your belongings, it's all on the table now. Speaking of tables, you may even be moved to start a wedding registry or consider a heartfelt proposal. Whatever the case, your love will appreciate all you've put into it. Single Cancer natives find new dating life around the 13th and 14th, when astrological aspects come together to support putting yourself out there in a new way. Don't be afraid to try something new. A slightly different outfit or hairstyle may give you the confidence you need to start a conversation with someone really cute. Those in committed couples may find it tough to schedule time together (with work and family obligations) as the holidays approach, especially around the 20th and 21st. But with a little communication and patience, you find the time to be in each other's arms again soon.
Understand the past. Be more aware of the present. Prepare for what's next...
Whatever is going on in your life, be it a relationship crisis, a personal challenge, a work or money concern, or something else, your Past Present Future Tarot explains it all. Know what led up to this, what's happening now, and what will likely happen in the future.
Read More »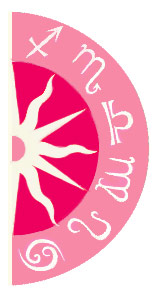 Discover what 2016 holds for you: