Since love for your sign often involves a combination of food and nurturing, this month is a great one for inviting your special someone over and showing what you can do in the kitchen. Single Crabs are urged to avoid intense emotions that may come up around the 2nd, 3rd, and 4th, since there's not much you can do about them now. It's about riding the wave until it passes. On the 8th and 9th, partnered Cancer natives are happier than they've been in a long time. Thinking about a long-term future can sometimes get overwhelming, so spend some time chatting about your respective goals. You may be surprised by how close the two of you actually are. On the 13th and 14th, try not to read too much into an offhand comment your partner makes. It could lead to a fight if you're not careful, so it's best to wait until your emotions have calmed down before talking it out. Your partner wants to be better, and you can help make it happen by being firm yet honest. The end of the month brings a little pressure to be further along than you really are. Rather than buying into it on the 26th and 27th, vow to make your relationship yours - and yours alone.

Understand the past. Be more aware of the present. Prepare for what's next...
Whatever is going on in your life, be it a relationship crisis, a personal challenge, a work or money concern, or something else, your Past Present Future Tarot explains it all. Know what led up to this, what's happening now, and what will likely happen in the future.
Read More »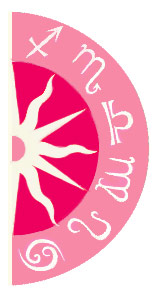 Discover what 2015 holds for you: