Last month |
This month
|
Next month
|
2016
Your sign of Scorpio has a busy month ahead, especially when it comes to love and romance. On the 2nd, 3rd, and 4th, you and a partner are getting along and ready to plan for your shared future. Is it time to consider getting a place together, or make your commitment a little deeper? Whether you're talking about having a family together or discussing future plans, you're all aglow as the month begins. On the 7th and 8th, watch what you say to your beloved. Even in jest, some things may hurt and derail all the great energy you've got going. If you make a mistake, be sure to apologize right away so nothing festers or gets any worse. By the 12th and 13th, you're ready to kiss and make up. Just be sure to work on communication skills like listening, which give you all you need to know to make things better. Love soars on the 21st and 22nd, when you may want to skip out on work or call in sick to spend some needed time together. Single Scorpios especially find that they radiate goodwill and can attract a brand new kind of potential mate. Explore your funny sides together, making each other laugh all night long.
Understand the past. Be more aware of the present. Prepare for what's next...
Whatever is going on in your life, be it a relationship crisis, a personal challenge, a work or money concern, or something else, your Past Present Future Tarot explains it all. Know what led up to this, what's happening now, and what will likely happen in the future.
Read More »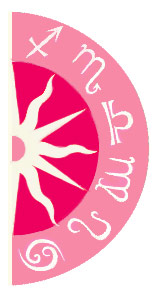 Discover what 2016 holds for you: