Your sign is famous for its ability to bounce back from any troubles. This month, understandably one of your favorites, allows you the chance to do just that! On the 2nd, 3rd, and 4th, you're finding success in love through communication. What's been lurking at the back of your mind has the chance to come forward now in the exact right way, at the exact right time. Don't be surprised if you hear something you didn't expect to hear in return. Luckily, it's all good. On the 6th and 7th, you and your partner find that you have more in common in terms of future goals than you'd previously thought. The plans you brainstorm together have a lot of power now. Put your heads together and see what you can come up with. Single Leos get some support from astrological aspects on the 12th, 13th, and 14th, when you're ready to leave behind some less than healthy ways of thinking about relationships. Now you're ready to bring in a new kind of person who's much more on your level. By the 29th and 30th, Leos of all types are ready to end one phase and begin another in love. As long as you're talking about your feelings, you can do no wrong!
Understand the past. Be more aware of the present. Prepare for what's next...
Whatever is going on in your life, be it a relationship crisis, a personal challenge, a work or money concern, or something else, your Past Present Future Tarot explains it all. Know what led up to this, what's happening now, and what will likely happen in the future.
Read More »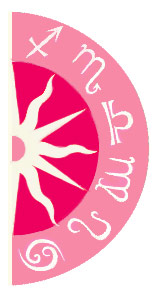 Discover what 2015 holds for you: