Your sign wants nothing more than to show its love for everyone. But this month you may want to focus in on your honey. The 1st, 2nd, and 3rd bring a time of intense connection between you. One may be spending a lot more time at work than the other, which could cause some friction. But if you can get on the same page, romance blossoms. The 8th and 9th could be a little tense for the two of you, since the planet of love is forming a difficult aspect. Try to let go of any stuff from the past. You'll both be happier. Single Leos find a time of excitement around the 15th and 16th, when it seems like a brand new crop of dating prospects gets dropped off on your doorstep. Whether you just didn't notice them before or have hit the mother lode, take your time in sorting through them. The 19th signals a time of dreamy romance. It's a great time for candlelit dinners and walks on the beach. When you stare into each other's eyes, you'll fall all over again. On the 29th, 30th, and 31st, try not to settle for less than you're worth. Your value in romance is exactly what you agree to settle for.

Understand the past. Be more aware of the present. Prepare for what's next...
Whatever is going on in your life, be it a relationship crisis, a personal challenge, a work or money concern, or something else, your Past Present Future Tarot explains it all. Know what led up to this, what's happening now, and what will likely happen in the future.
Read More »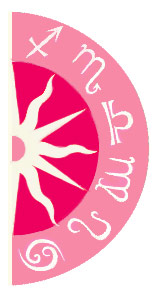 Discover what 2015 holds for you: