Last month
| This month |
Next month
|
2016
For Leo natives, love makes the world go around. You find it hard to imagine life without a serious partner, and this month gives you a chance to find someone new, or to get closer to your special someone. On the 3rd, 4th, and 5th, the planets align to help you say what's on your mind. If you've been struggling to find the right words to advance your relationship, suggest a shift in your status, or even propose, the right ones show up at this time. Delight in each other's company as you discover, on a very deep level, that you're perfect for one another. Single Leos have all the skills to charm the pants off potential suitors. Around the 11th, 12th, and 13th, you're even more magnetic than normal. You know what you want when it comes to your romantic life. Don't let anyone talk you into having less than you really deserve. You'll find that you get all you want and more with this attitude. Those in established couples have a fun holiday season ahead. As you get together with friends and family around the 24th and 25th, share your love with all you've gathered. You may find that it's contagious, and inspires those around you to share their love in turn.
Understand the past. Be more aware of the present. Prepare for what's next...
Whatever is going on in your life, be it a relationship crisis, a personal challenge, a work or money concern, or something else, your Past Present Future Tarot explains it all. Know what led up to this, what's happening now, and what will likely happen in the future.
Read More »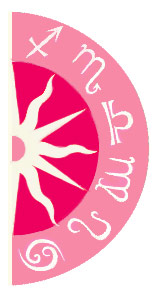 Discover what 2016 holds for you: