Leo natives are the actors and performers of the Zodiac, and this month gives you a chance to show off these prodigious skills in love. The 1st, 2nd, and 3rd may prove tough going at first, as astrology challenges the status quo. Try not to take anything too personally now, lest you get your feelings hurt or hurt someone else. Love temporarily takes a backseat as you have to put out fires in other parts of your life. Single Leos may find that friends can become more than friends around the 9th and 10th, when you're noticing dreamy things about this person for the first time. Where has this person been all your life? Right under your nose, it appears. On the 14th and 15th, try to spend more time on your own. Your partner may be feeling a little ignored around this time, and you'll want to go out of your way to make him or her feel very special. By the 20th and 21st, things are in a romantic mood again. Romantic dinners, hand-holding, and thoughtful gift giving are just some of the items on the menu. Try to throw out ideas of having to be a certain place by a certain time. You determine where you're going together.

Understand the past. Be more aware of the present. Prepare for what's next...
Whatever is going on in your life, be it a relationship crisis, a personal challenge, a work or money concern, or something else, your Past Present Future Tarot explains it all. Know what led up to this, what's happening now, and what will likely happen in the future.
Read More »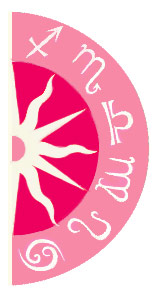 Discover what 2015 holds for you: