It's been a long time since you lost your temper, due to your normal, balanced demeanor. But on the 1st, 2nd, and 3rd, you may find that you've reached your limit with certain behaviors from your partner. Emotions and tensions may be running high, so if you need to take a step back for perspective, by all means do so. The 8th and 9th bring a welcome break from all the drama. You enjoy the arts, but would really prefer to leave all that stuff on the stage, not in your home. If you need to reconnect with your love at this time, try to spend at least a day or so out of town. The break from your normal grind will really help reconnect you. Things are back to normal around the 20th and 21st, when a dreamy aspect has you wondering if you've finally met your soul mate. No matter where you are in the dating cycle, show how much you care with little texts or gifts indicating your interest. Single Libra natives should be on the lookout for exciting new chances to meet people on the 24th, 25th, and 26th. Just don't be in such a rush that you forget the formalities of getting to know each other.

Understand the past. Be more aware of the present. Prepare for what's next...
Whatever is going on in your life, be it a relationship crisis, a personal challenge, a work or money concern, or something else, your Past Present Future Tarot explains it all. Know what led up to this, what's happening now, and what will likely happen in the future.
Read More »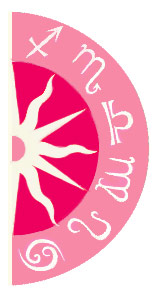 Discover what 2015 holds for you: