Your need for balance extends to all things, especially romance. If you and your partner are out of sync, it may feel as if your entire world is upside down. On the 1st and 2nd, your core self is undergoing a lot of change. Surely, your partner has noticed this big shift, but if not it may be up to you to illuminate him or her, without taking it personally. By the 8th and 9th, a rather tense series of aspects may have you forced to have "the conversation" with your partner. Ready or not, it has to happen now. Try to take the gentle approach in all you say and do at this time. By the 15th and 16th, you're on a brand new path together that opens up tons of nurturing for you both. Make sure to make the most of it, and really go out of your way to show your partner how much you care. The 19th and 20th bring an aspect of dreamy communication. Just make sure you're telling the entire truth, without bending it to seem different or better. The future of your love depends on it. On the 29th, 30th, and 31st, the friendship aspect of your union is strengthened, adding even more resilience to your love.

Understand the past. Be more aware of the present. Prepare for what's next...
Whatever is going on in your life, be it a relationship crisis, a personal challenge, a work or money concern, or something else, your Past Present Future Tarot explains it all. Know what led up to this, what's happening now, and what will likely happen in the future.
Read More »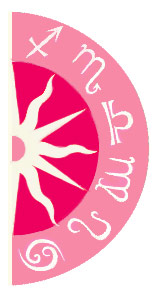 Discover what 2015 holds for you: