Last month
| This month |
Next month
|
2016
Libra's Venus ruler demands that they have love at all times. Luckily for your sign, the month of November brings new chances to seek, enjoy, and express affection. On the 3rd, 4th, and 5th, the planets align to bring partnered Libras a chance to elevate their relationship. You may have been thinking about it for some time, but now is the time to take action. Maybe you want to discuss moving in, and to begin searching for a new place that represents the new life you're making together. Maybe you want to take it a step further and think about planning a wedding. Your sign loves a good party, especially if it results in finding your perfect balance with another soul. Those currently looking for new partners should look to the 17th and 18th as possible times to break out of any dating ruts. Looking for love in the same old places probably won't help. It's only by switching things up that you locate the one you're meant to spend your life with. By the 20th, 21st, and 22nd, you discover the right place to seek new romance. Enjoy the pride you have in your choices, and make a strong intention to have fun, no matter what.
Understand the past. Be more aware of the present. Prepare for what's next...
Whatever is going on in your life, be it a relationship crisis, a personal challenge, a work or money concern, or something else, your Past Present Future Tarot explains it all. Know what led up to this, what's happening now, and what will likely happen in the future.
Read More »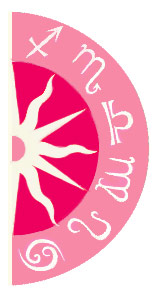 Discover what 2016 holds for you: