This month, Libra natives have a chance to show off their diplomatic skills, as well as their native charm in social situations. On the 2nd, 3rd, and 4th, someone you're connected to has something important to say about your relationship. Before you buy in completely, or blindly commit to this person, make sure you have all the facts. Don't be afraid to ask for more time if you need it to get to know each other better. By the 7th and 8th, things have calmed down, and you're more willing to sit down and talk about the future with your honey. Astrological aspects point to building a strong foundation together so things can last for a very long time. Putting time into those pursuits pays off eventually. On the 14th and 15th, single Librans are ready to turn over a new leaf in dating. If you're too giving at first, try establishing healthier boundaries from the get-go. If you're standoffish and hard to read, try being a little more engaging when you first meet. This is an excellent time to have a first or second date. Big, bold choices pay off. When you're both out of your element, you both win at fun.
Understand the past. Be more aware of the present. Prepare for what's next...
Whatever is going on in your life, be it a relationship crisis, a personal challenge, a work or money concern, or something else, your Past Present Future Tarot explains it all. Know what led up to this, what's happening now, and what will likely happen in the future.
Read More »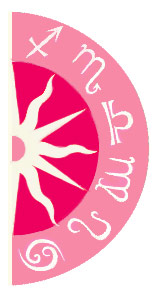 Discover what 2015 holds for you: