Last month
|
This month
| Next month |
2016
Scorpio natives may not show how much they care all the time, but they feel every little bit of love and affection. On the 1st, 2nd, and 3rd, you may be fixated on how to show your partner how much you care. But you also want something that hasn't been done to death. Finding the perfect gesture allows you to relate how much you've meant to each other this year. On the 7th and 8th, beware of communication snafus, which may temporarily derail things. If you've said something you regret, take it back immediately so it doesn't get blown out of proportion. By the 15th and 16th, you're back on track together and looking for new ways to get closer. Single Scorpios find the 17th, 18th, and 19th comforting, as an old friend comes back. You may find that the timing was wrong before, and that you can really make a go of it now. By the 24th and 25th, you're ready to end the year on a positive note, and show your partner just how much you mean to each other. Spending some private time chatting and hanging out lets you solidify your union and strengthen what you have together.
Understand the past. Be more aware of the present. Prepare for what's next...
Whatever is going on in your life, be it a relationship crisis, a personal challenge, a work or money concern, or something else, your Past Present Future Tarot explains it all. Know what led up to this, what's happening now, and what will likely happen in the future.
Read More »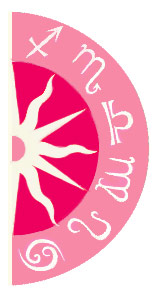 Discover what 2016 holds for you: