This month, Pisces natives have a variety of influences to choose from to help build a love relationship. On the 1st and 2nd, one cycle ends in your friendship sector. You may be reshuffling your friends, or forming a romance with a friend if you're a single Pisces. Make sure you're seeing the long term, whatever you decide to do here. By the 8th and 9th, a few difficult emotions may have you withdrawing a little. You can be sensitive when it comes to remembering past hurts, so try to keep releasing old, negative stuff so you can get through this quickly. By the 15th and 16th, a new and exciting cycle takes over. New opportunities arise in your dating sector if you're single, or chances to deepen an existing union if you're committed. If you see each other as family, you know you're on the right track. Make sure you're telling your complete truth on the 19th and 20th. While you may want to fill the air with romantic thoughts, make sure you're being completely honest or you may set up some disappointment later. By the 30th and 31st, you're completing each other's sentences and reading each other's minds. Is it time to renew your vows to one another?

Understand the past. Be more aware of the present. Prepare for what's next...
Whatever is going on in your life, be it a relationship crisis, a personal challenge, a work or money concern, or something else, your Past Present Future Tarot explains it all. Know what led up to this, what's happening now, and what will likely happen in the future.
Read More »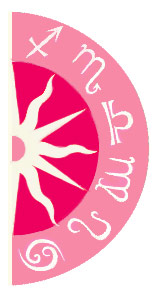 Discover what 2015 holds for you: