Last month
| This month |
Next month
|
2016
Your sign of Pisces loves to dream about love -- where it will take you, the things you'll say to each other, and the romantic gestures you'll both enjoy. This month, with so much emotion in the air, you'll be moved more than ever to share what's in your heart. On the 3rd and 4th, try not to burst with excitement as you and your partner make exciting new plans together. Chances are, you're taking things up a notch by moving in, proposing, or even starting a family. So much joy is in the air that you may never want to come down. But on the 10th and 11th, little communication issues could derail some of the conversations you've been having. Try not to take things personally now, even though they may feel that way to you. Your partner may just be having a bad day, so best to overlook it and move on. By the 18th and 19th, you're thinking about the holidays, and deciding on who you want to share in your happiness. Gathering your friends and family has never felt better. Though some may be jealous of all you have together, you're feeling too great to care. You just want everyone to be as loved as you are now.
Understand the past. Be more aware of the present. Prepare for what's next...
Whatever is going on in your life, be it a relationship crisis, a personal challenge, a work or money concern, or something else, your Past Present Future Tarot explains it all. Know what led up to this, what's happening now, and what will likely happen in the future.
Read More »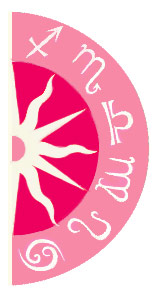 Discover what 2016 holds for you: