Your sign is applauding at the start of August, as several astrological aspects line up to give you a sense of momentum and urgency in love. On the 2nd, 3rd, and 4th, you and a partner are finding out all kinds of new things about the other, due to some long conversations and fun nights out together. Your affection is growing by the day, and any weirdness simply drops away. This hot streak continues on the 6th and 7th, when long-term planning becomes the art of the discussion. Whether you're talking about moving in together, getting engaged, or even taking a walk down the aisle, make sure you take the time to truly get one another's perspective. Better to clear up any fears or misunderstandings now, before they become problems later. On the 12th and 13th, you may need to double-check any information you receive from your partner. He or she may not be lying per se, but something's not adding up, Make sure you're not inadvertently contributing to this atmosphere by insisting that something too good to be true actually is. On the 19th and 20th, find fresh new ways to connect. If you're tired after work, don't force it. Having an informal dinner out, or even grabbing coffee allows you to stay connected.
Understand the past. Be more aware of the present. Prepare for what's next...
Whatever is going on in your life, be it a relationship crisis, a personal challenge, a work or money concern, or something else, your Past Present Future Tarot explains it all. Know what led up to this, what's happening now, and what will likely happen in the future.
Read More »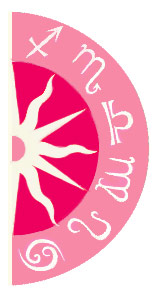 Discover what 2015 holds for you: