Last month
| This month |
Next month
|
2016
For Pisces natives, December reveals how every aspect of life is made better when you share love with someone special. On the 1st, 2nd, and 3rd, you and your partner are drawn into new pursuits together. Sure, you love your private time. But getting together with other couples, being silly, and trying new things make you feel renewed. Around the 6th and 7th, though, watch out for misunderstandings. Make sure your communication is heard and understood, so you don't have any arguments. By the 11th and 12th, you may be too busy to be together as much as you'd like, but the thought is there. If you can't be together, send little messages to let them know you care until you can find the time. On the 17th, 18th, and 19th, try not to take on too much. It's tempting with all the holiday parties, but your partner may be feeling left out. Make sure to include them, or carve out some you time so you can reconnect on your own. Single Pisces natives find that the 24th, 25th, and 26th provide a beautiful time of loving energy from friends and family. But don't overlook the dating possibilities in the room. You may find that someone's got their eye on you.
Understand the past. Be more aware of the present. Prepare for what's next...
Whatever is going on in your life, be it a relationship crisis, a personal challenge, a work or money concern, or something else, your Past Present Future Tarot explains it all. Know what led up to this, what's happening now, and what will likely happen in the future.
Read More »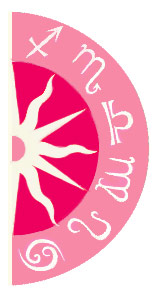 Discover what 2016 holds for you: