For Pisces natives, the career sector is heightened at this time, which may take your attention away from love temporarily. On the 1st, 2nd, and 3rd, you may be so busy trying to balance work and your romantic life that all you can think about is taking a break. Good thing the 7th and 8th bring a bit of a breather. Try to take a day or two to just reconnect with your partner, whether you hop in the car for a road trip or keep it local with a staycation. No matter what, things are getting heated between you, for better or worse. On the 16th and 17th, think about where you want to be with your special someone. Are you headed for the altar? Kids and a family? Or maybe you're considering buying a home together? Whatever the case, clarifying what you want not only makes it easier to communicate your feelings, it also shifts your energy into a whole new happy place. By the 22nd and 23rd, take time out for yourself. Even a night alone reconnects your body, mind, and spirit in a powerful way. Single Pisces natives may find that the end of the month brings a beautiful mixture of business and pleasure. On the 24th and 25th, relax into all you've become. You've earned it!

Understand the past. Be more aware of the present. Prepare for what's next...
Whatever is going on in your life, be it a relationship crisis, a personal challenge, a work or money concern, or something else, your Past Present Future Tarot explains it all. Know what led up to this, what's happening now, and what will likely happen in the future.
Read More »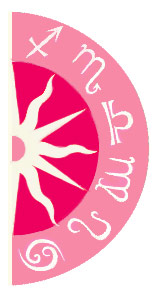 Discover what 2015 holds for you: