Though Scorpios can be famously close to the vest in matters of the heart, sometimes it's best to talk it out. The 2nd, 3rd, and 4th give you an opportunity to check in with your partner, or have a longer talk about necessary relationship goals. Where are you headed together? Do you share the same goals in love? Is it time to deepen your commitment to one another? These sorts of questions need exploring now, even if they're scary to talk about. When the 6th and 7th come around, one or the other of you may be feeling a little stuck or stifled. Again, try to come to a solution together. This month is all about opening up the lines of communication and trying to find ways around personal problems as a couple. Single Scorpios have a chance to make some new resolutions in romance around the 13th and 14th, when astrological influences encourage you to share more of yourself on dates. Don't be afraid to talk about what's important to you now. It doesn't have to be weird or scary, but may end up sorting out the real possibilities from the pretenders, and save you a ton of time. You'll be thankful you took this approach.
Understand the past. Be more aware of the present. Prepare for what's next...
Whatever is going on in your life, be it a relationship crisis, a personal challenge, a work or money concern, or something else, your Past Present Future Tarot explains it all. Know what led up to this, what's happening now, and what will likely happen in the future.
Read More »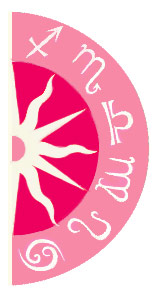 Discover what 2015 holds for you: