Last month
| This month |
Next month
|
2016
You are positively decisive in November and it's totally serendipitous because you are called upon to make up your mind to declare a position even before a decision is necessary. Fortunately, on the 2nd, you have the good luck to possess the right attitude in a given situation (opting for a choice that keeps things unified). Additionally, November's lucky days are the 7th and the 8th. If job-hunting it is the opportune time to look, so send resumes and schedule interviews. The 9th gives a nice energy and confidence boost through the end of the month. On the 12th it is easy to create conditions and to be an influence. This includes helping others think differently by helping them decide something is in their best interests. Between the 19th and 23rd, jolts of surprise and positive surges of electricity inspire you. On the 23rd your mind kicks into even higher gear. On the 26th, practical conclusions are a key. There are lots of ideas about what 'practical' is -- often different for everyone. Perhaps, in this case, it is avoiding causing problems, and instead solving them. Next month, you end the year on a roll, and earn an A for effort in 2015.
Understand the past. Be more aware of the present. Prepare for what's next...
Whatever is going on in your life, be it a relationship crisis, a personal challenge, a work or money concern, or something else, your Past Present Future Tarot explains it all. Know what led up to this, what's happening now, and what will likely happen in the future.
Read More »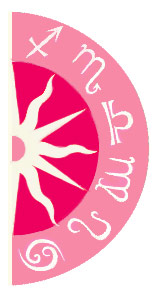 Discover what 2016 holds for you: