There's always room for compromise. You can hang onto visions and values, even soften an approach, and yet still be more assertive. When the month begins you feel freer to be friendly and empathic while asking for what you need and want. You rarely have a problem being clear in issues and this month is no exception. You have the same ability, just have increased confidence. Your intuitions are extraordinarily useful July 8th. When you get a feeling, go with it. July 15th is a pivotal moment. If you have ever felt that you never had the opportunity to go in the direction your talents led you, life begins to change and you do, too. July 18th, the saying goes that you have to know someone to get somewhere. You know them, now network and get in touch with them. Your lucky days this month are the 19th and 20th. If job-hunting, send resumes. You know you've done more than your share of favors. Ask on your lucky days. Let people know what you need so they do not have to guess. Charming and assertive, you end the month attracting attention. Stay tuned. August holds even more potential.

Understand the past. Be more aware of the present. Prepare for what's next...
Whatever is going on in your life, be it a relationship crisis, a personal challenge, a work or money concern, or something else, your Past Present Future Tarot explains it all. Know what led up to this, what's happening now, and what will likely happen in the future.
Read More »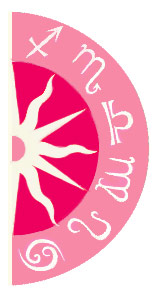 Discover what 2015 holds for you: