For Aries natives, August begins with a bang, as plans you've been making begin to solidify in your love life. On the 2nd, 3rd, and 4th, communication may take a turn for the quirky. Luckily, you make each other laugh, whether you've been together for two days or twelve years. Affection is growing between you every day, for those who are partnered. For singles, the 4th and 5th are great days to get yourself out there a little more, or deepen your connection with someone you like. By the 7th and 8th, you're ready to take your communication to another level. While you may want to have "the talk" around this time, if you're not ready, that's fine, too. Just having a conversation about what's important to both of you now seals the deal. On the 12th, make sure you're seeing your partner clearly. He or she may be putting up smokescreens to avoid feeling vulnerable. You don't have to call them out, but gently reminding them that you accept them, warts and all, goes a long way. On the 14th and 15th, try to set new intentions for your next 30 days together. Do you want to become more intimate? Meet the parents? Or take a romantic weekend getaway?
Understand the past. Be more aware of the present. Prepare for what's next...
Whatever is going on in your life, be it a relationship crisis, a personal challenge, a work or money concern, or something else, your Past Present Future Tarot explains it all. Know what led up to this, what's happening now, and what will likely happen in the future.
Read More »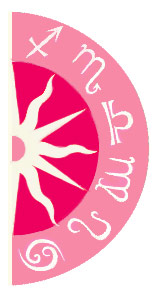 Discover what 2015 holds for you: