Last month
| This month |
Next month
|
2016
Aries is such an active sign that they tend to carry all their intense energy into their love lives. This month, your sign has every intention of making romance last. On the 2nd and 3rd, astrological aspects support complete balance between your male and female energies. This makes it possible to fall in love, if you're looking for new romance in your life, or take what you have to a new level. Single Aries natives keep the momentum going on the 5th and 6th, when your sexual power is at an all-time high. Not that you need any help in that department! Those looking to deepen their affection for an existing partner find that the 13th, 14th, and 15th are prime dates to communicate all you feel for one another in a loving and stable way. No need to fear what you have together. You can establish a firm foundation, and solidify plans to move in together, get engaged, or even take a walk down the aisle. Celebrate your happiness on the 24th and 25th, when you may have an important announcement for your family members. Everyone's so happy you've found that special someone in your life. They only want to share a small part of your joy.
Understand the past. Be more aware of the present. Prepare for what's next...
Whatever is going on in your life, be it a relationship crisis, a personal challenge, a work or money concern, or something else, your Past Present Future Tarot explains it all. Know what led up to this, what's happening now, and what will likely happen in the future.
Read More »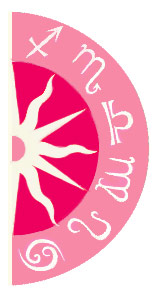 Discover what 2016 holds for you: