Last month
| This month |
Next month
|
2016
For Gemini natives, the art of love is often accompanied by the need to talk, laugh, and share ideas. This month, you and an existing partner get closer, beginning around the 2nd, 3rd, or 4th, when love, lust, and fun are all rolled into one. You're having such a great time together that you may not even notice the time passing. You just want to make each other happy. Beware of missing out on important deadlines around the 9th and 10th, and instead find balance between love and work. Those looking for love can find support around the 15th, 16th, and 17th. Though some of the people you meet now may take you outside of your comfort zone, in facing your fears you find a brand new resilience you never knew you had. As you prepare for the holidays, you may not know where things are going yet. But the attraction you feel is pretty magical. Give in and see where it takes you. Those with partners have a quiet but rewarding time as the month comes to an end. The 24th and 25th provide a time to renew your vows if you're married, or find a new way to show your affection.
Understand the past. Be more aware of the present. Prepare for what's next...
Whatever is going on in your life, be it a relationship crisis, a personal challenge, a work or money concern, or something else, your Past Present Future Tarot explains it all. Know what led up to this, what's happening now, and what will likely happen in the future.
Read More »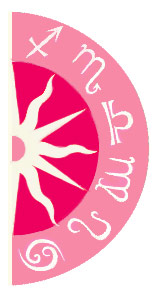 Discover what 2016 holds for you: