Gemini natives have stamina when it comes to love, and will need every ounce of that during the month of August. During the 2nd, 3rd, and 4th, your current relationship begins to feel like it has momentum again, after a few months of being stuck. Two other astrological aspects at this time highlight unexpected communication and the expansion of affection. This could mean anything from a proposal or request to deepen your connection, to long talks about what makes you cool and unique together. Either way, what you have is growing by the day. Single Geminis may find they need to be careful around the 12th and 13th, when a new dating partner may be hiding something you need to know. Put off making a decision until you can get some clearer signals from this person. Those currently in relationships can use the energy around the 13th and 14th to set a bold new agenda. Whether you're looking to move in together, get married, or just take intimacy to a new level, it's time to go big or go home. Luckily, your charm is in high gear all month long. By the 29th and 30th, think about how far you've come together, and where things might go from here.
Understand the past. Be more aware of the present. Prepare for what's next...
Whatever is going on in your life, be it a relationship crisis, a personal challenge, a work or money concern, or something else, your Past Present Future Tarot explains it all. Know what led up to this, what's happening now, and what will likely happen in the future.
Read More »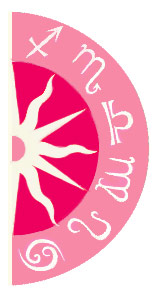 Discover what 2015 holds for you: