With so much going on in your partnership sector now, it may be best to pause for a moment to discuss all aspects of your relationship. Things may be moving so fast by the 1st, 2nd, and 3rd that you want to slow them down a little. Talking about the little things, like who will do which chores around the house and who will take care of the banking, make your long-term prognosis better. Sharing the workload is huge. By the 8th and 9th, think about how to let the little stuff slide off your back. This time can bring up tensions if you let it. But if you determine that you're not going to take every little thing personally, you'll get through it a lot easier. The 15th and 16th offer a chance to see one another with those same loving eyes that made you originally fall in love. Try to get away from it all to spend some special time together. The 21st is a time for reconciling your needs with your partner's. Compromise makes both things possible. The 30th and 31st end the month in style, as you stop overthinking. Though your sign is known for its braininess, sometimes you can overdo it. You're just comfortable being together, and can relax into that.

Understand the past. Be more aware of the present. Prepare for what's next...
Whatever is going on in your life, be it a relationship crisis, a personal challenge, a work or money concern, or something else, your Past Present Future Tarot explains it all. Know what led up to this, what's happening now, and what will likely happen in the future.
Read More »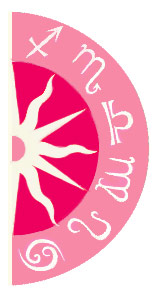 Discover what 2015 holds for you: