Last month |
This month
|
Next month
|
2016
When a Gemini sets his or her mind to something, chances are it gets done. Even in love, they can be single-minded. On the 6th and 7th, you may find that you're in a bigger hurry to get to a certain place in your relationship than your partner is. Not everyone can move as fast as your sign! If you find yourself waiting for him or her to catch up, find patience within. It'll save you loads of aggravation later. By the 11th, 12th, and 13th, the sun is shining and you're connecting in brand new ways. Using your creativity and affection for one another has never been easier, especially for singles. With all this love energy flying around, you may need to leave at least one foot on the ground to help accomplish your life's tasks. It may be tempting to blow off the mundane, but you need to make sure these things are taken care of so you can relax in your lover's arms again. Communication problems may come up around the 22nd and 23rd, when someone takes something you said out of context. It does no good to defend yourself. Better to apologize and let this move on than get stuck arguing over something you'll both forget in a few days.
Understand the past. Be more aware of the present. Prepare for what's next...
Whatever is going on in your life, be it a relationship crisis, a personal challenge, a work or money concern, or something else, your Past Present Future Tarot explains it all. Know what led up to this, what's happening now, and what will likely happen in the future.
Read More »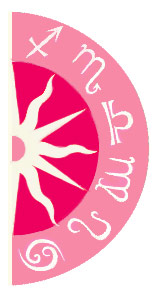 Discover what 2016 holds for you: