Last month |
This month
|
Next month
|
2016
Love is in the air for Virgo natives this month, as astrological influences come together. On the 6th and 7th, you're falling in a big way. Even if you've been together forever, you're constantly discovering new things to love about each other. By the 10th and 11th, you may need to double and even triple check that you're on the same page about a shared decision. It'll just land you in trouble if you go off on your own without consulting your love. Discuss all the ins and outs before making a choice. By the 11th, 12th, or 13th, your love is ready to bloom in a brand new way! This is a very lucky time, so if you want to implement new plans or goals, now is the time to get started. Single Virgos know what they want, but sometimes may not know where to find it in their romantic lives. During these few days, listen to your intuitive voice, which may be trying to tell you where to look for new dating partners. Things heat up for you later in the month. By the 23rd and 24th, you're finding it hard to focus on your regular life. Can you help it if your partner's that irresistible?
Understand the past. Be more aware of the present. Prepare for what's next...
Whatever is going on in your life, be it a relationship crisis, a personal challenge, a work or money concern, or something else, your Past Present Future Tarot explains it all. Know what led up to this, what's happening now, and what will likely happen in the future.
Read More »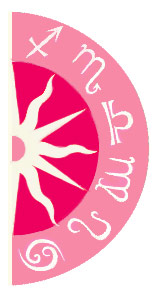 Discover what 2016 holds for you: