Last month
| This month |
Next month
|
2016
As November begins, Sagittarius natives are more and more excited about an existing relationship. The 3rd, 4th, and 5th show you beyond a shadow of a doubt that you're with the exact right person for who you are today. As you learn, grow and spend time together, you're warming up to the idea of greater commitment in time. Single Archers find comfort in an old friend's arms around the 9th and 10th. You may never have considered this person romantically, but the fires are burning for both of you now. The 17th, 18th, and 19th show that you may have more to do in terms of healing from an old relationship. The communication issues you're having aren't disastrous. They just need a little more work to sort them out. Luckily, the 24th and 25th offer you a chance to reconnect and restore what you have. Deep down, you know this person has so much to offer. Wherever you are in terms of commitment, you're on the right track. When you look into each other's eyes, you know that so much is right about this that little setbacks can't damage what you have together. Look to the 30th as a time of laying it all on the table to see where you're going next.
Understand the past. Be more aware of the present. Prepare for what's next...
Whatever is going on in your life, be it a relationship crisis, a personal challenge, a work or money concern, or something else, your Past Present Future Tarot explains it all. Know what led up to this, what's happening now, and what will likely happen in the future.
Read More »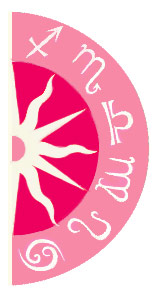 Discover what 2016 holds for you: