Your sign is known for its endless enthusiasm for life. This month, you're taking the measure of what's valuable in your life, especially in love. On the 1st, 2nd, and 3rd, you may be reviewing your work and money sectors. But love, compassion, listening, honesty, and other qualities also have value. By the 8th and 9th, you may be stressing out a little about things that have gone unsaid between you. But your need to find the truth prevails. Try not to step on any toes as you find out what's really going on. By the 15th and 16th, you're ready for a new cycle to begin. Parceling out responsibilities to yourself and your partner helps prevent any resentment and overburdening later on. On the 19th and 20th, a new astrological aspect has you seeing your partner in a super romantic way. For single Sagittarians especially, this is a time of seeing through your "type" to the person who exists beneath external trappings. You may find that you can fall head over heels at this time. By the 29th, 30th, and 31st, partnered Sagittarians have a chance to renew commitment and communication by vowing to speak to your partner the way you'd like to be spoken to.

Understand the past. Be more aware of the present. Prepare for what's next...
Whatever is going on in your life, be it a relationship crisis, a personal challenge, a work or money concern, or something else, your Past Present Future Tarot explains it all. Know what led up to this, what's happening now, and what will likely happen in the future.
Read More »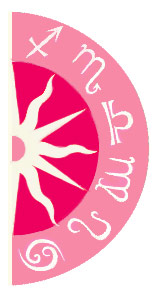 Discover what 2015 holds for you: