When a Virgo makes up his or her mind, chances are it's going to get done. This month, you're even more determined than ever to make love work. On the 1st, 2nd, and 3rd, the cosmos conspires to open up your dating prospects a little more if you're single. One cycle is coming to an end so a brand new one can begin. Be ready to put your best foot forward! On the 8th and 9th, you may want to hide your head under a pillow, since everything you say and do is misconstrued. Try to take a time-out until the energy is a little less intense, and then talk it out with your honey. You can make this batter. By the 15th and 16th, a new cycle begins, bringing lots of homey, nurturing vibes. Whether you want to show your partner how great you are in the kitchen or have reached the stage of talking about moving in, it's time to get domestic. You'll be glad you did around the 19th and 20th, when the Universe presents you both with a big chance to reconnect and put each other first. By the 30th and 31st, you're finding that the reason you succeed as a couple is that you're fantastic friends at the core of things.

Understand the past. Be more aware of the present. Prepare for what's next...
Whatever is going on in your life, be it a relationship crisis, a personal challenge, a work or money concern, or something else, your Past Present Future Tarot explains it all. Know what led up to this, what's happening now, and what will likely happen in the future.
Read More »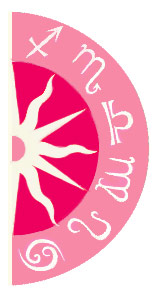 Discover what 2015 holds for you: