Last month
| This month |
Next month
|
2016
During the month of November, Virgo natives are focused and ready to advance their love lives. Single Virgos especially benefit from the astrological aspects of the 3rd, 4th, and 5th, which support getting out into the dating world. Whether you're asking friends to set you up, or setting up your own online dating profile, you're finding a new kind of confidence to attend gatherings and mixers, strike up conversations, and get some numbers for the future. Enjoy this new, empowered feeling. On the 6th and 7th, you're considering going even further with someone you've recently met. Just remember to take it slowly, so you can really get to know each other before leaping. Those Virgos in established couples find that they may need to reconnect around the 17th and 18th, when time restrictions may interfere with the moments you have together. Try not to get too frustrated if things don't always go your way. Your partner has your back even when the chips are down. By the 24th and 25th, you have so much love to share with friends and family. You're a model of affection for other people, who only want to see you and your partner succeed. Enjoy this privileged status as you inspire others to reach for the stars in romance.
Understand the past. Be more aware of the present. Prepare for what's next...
Whatever is going on in your life, be it a relationship crisis, a personal challenge, a work or money concern, or something else, your Past Present Future Tarot explains it all. Know what led up to this, what's happening now, and what will likely happen in the future.
Read More »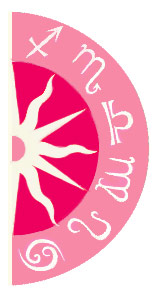 Discover what 2016 holds for you: