Last month
| This month |
Next month
|
2016
For Virgo natives, the holiday season provides a chance to express their love for their partners, but also friends and family members who mean so much. On the 1st, 2nd, and 3rd, you find the perfect way to express your unique love for your special someone. Whether you're about to take a big step like moving in together or getting married, or just getting to know each other better, you're having a fun time that's totally you. Be careful around the 6th and 7th, however, lest your temper get the best of you. Though your sign's not normally known for its jealousy, you could find that you're tempted to search through your partner's phone at this time. Don't do it! If you resist the urge, you find much more to talk about when things calm down. By the 16th and 17th, you could succumb to sheer exhaustion. Though you're searching for a way out of a bad mood, only your partner knows how to make you laugh. Single Virgos find new dating success on the 23rd, 24th, and 25th, when things open up in a brand new way. You could even meet someone great at a holiday party, so look your best!
Understand the past. Be more aware of the present. Prepare for what's next...
Whatever is going on in your life, be it a relationship crisis, a personal challenge, a work or money concern, or something else, your Past Present Future Tarot explains it all. Know what led up to this, what's happening now, and what will likely happen in the future.
Read More »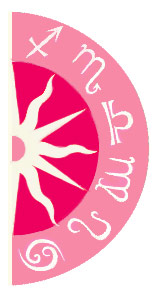 Discover what 2016 holds for you: