This month, your sign is primed to make a move in love. The 2nd, 3rd, and 4th bring astrological influences friendly to you and your partner in terms of communication. You both have some things to bring to the table now, but with some creativity you can see eye to eye. As you get closer together, talk more and share feelings, you're also being asked to open your heart a little more. Truly being in love means accepting all the little flaws in each other, and sometimes your sign isn't that great at doing this. However, on the 7th and 8th, you're finding more and more ways to not just tolerate but accept what makes you different from one another. By the 12th, make sure you're telling the whole truth. It may be easy to slip into a little white lie to save someone's feelings. But you'll know you lied, and it ends up eating away at the relationship. Instead, try being diplomatic and loving if you have to broach a difficult subject. Single Virgo natives can expect a surprise around the 19th and 20th, when someone from the past tries to reconnect. Is it love, lust, or something in between? Only you can decide as you get to know each other all over again.
Understand the past. Be more aware of the present. Prepare for what's next...
Whatever is going on in your life, be it a relationship crisis, a personal challenge, a work or money concern, or something else, your Past Present Future Tarot explains it all. Know what led up to this, what's happening now, and what will likely happen in the future.
Read More »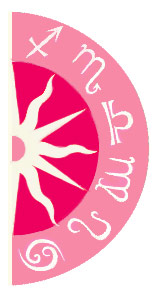 Discover what 2015 holds for you: