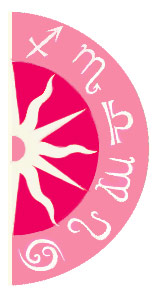 Overview
This year, you're looking at six unfavorable months, five of the good kind and one neutral. How can that be -- after all, this is your year, right? But there's actually luck in those percentages and lots of good hidden in this year. First off it's a Wood year, which is the luckiest element for the Horse. However, beware of too much of a good thing: you can be a bit reckless when you are in pursuit of adventure. Make sure you keep your stamina up if you're going after a long-desired goal. Sometimes you make rash decisions. If you can rein in that tendency over the next year, you should be just fine.
Find your path to fulfillment with a Free Psychic Reading. Call 1-800-615-8029 right now!
Career
Don't pack up your desk and leave your job in a self-righteous huff. Consider the consequences. Yes, you're likely to get an itch for change where work is concerned, but it's actually not the time to start a bunch of new ventures or to take wild risks. Learn how to hone in on what you really want, and then draw up a practical plan about the steps it will take to get there. That's the real source of 'Horse power.' So cultivate your ability to stay the course even if it gets rocky, rugged and dusty. While you should definitely follow your passion, you need to have a path and a plan already in mind. Make sure you have other resources should there be hiccups along the way. A backup plan is the best kind of plan.
Relationships
It's a good idea to stay put in your love life this year as well. One day you might feel like you're wildly in love, and the next you're ready to jump ship. Don't do anything until you're sure. Distractions may get in the way of romance, so be aware that a candle needs a match in order to give off light. Single? The good news is that you won't be sitting home on a Saturday night. Your energetic, good-natured vibe will attract lots of interested suitors, so work it. But if a few dates don't turn into a love story for the ages, don't fret. This year might be more about exploring your own needs, and becoming more confident, self-aware or insightful about how you interact within relationships. Hang tight. And in the meantime, enjoy the ride.
Welcome new beginnings with a Free Psychic Love Reading. Call 1-800-615-8029 right now!
Health
You've got enough energy to play in the World Series or lead international yoga workshops, but this year is a good time to hang up your hat for a while -- you'll run yourself ragged if you don't slow down a little. You'll have energy to spare this year if you follow all the sensible protocols: eat your vegetables, take your vitamins and sleep in more often. This way, you can sidestep colds, flus and respiratory problems. (To be on the safe side, remember to wash your hands often, too.) Learn to ask for help, especially when it comes to ailments or chronic pain. Even tough Horses need to go to the doctor's now and then.
Wealth
A million-dollar idea is just that -- an idea. Before it turns into cash, it's a thought that becomes a series of action and eventually gets results. So don't be discouraged if things aren't panning out financially the way you'd like them to. Look to nature as a guide: There is always a time of gestation. So water the seeds. Nurture the plants. Tend to the garden. Take daily action toward increasing your wealth, knowing that you can trust your intuition. Big investments or buying property might be more trouble than they're worth this year, but it's fine to dream up a few side projects that can help increase cash flow. If you're not doing well in the saving or planning departments, see a tax specialist or download some apps that can help you keep track of your spending.
Time to take a new direction? Discover your future with a Psychic Reading. Call 1-800-615-8029 right now!