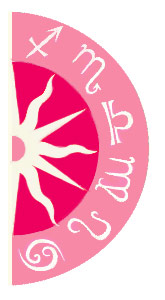 Overview
The Year of the Horse takes off at a full gallop. However, the more deliberate Ox tends to step back and ruminate. This year is a good time to plan, think ahead and strategize. How do you deal with challenges? What are your strengths and weaknesses? This year is a great time to think 'slow and steady.' In general, sidestep risks in favor of strategic decision-making. Move ahead when good opportunities present themselves, but do so cautiously. Your success this year depends on being true to your style, which will take an inner sense of purpose and steadfastness, which, fortunately, you have in spades. The Horse likes to stir things up and move at a fast pace. Your mission is not to get caught up in the fuss. You're a determined person -- now's the time to show it.
Find your path to fulfillment with a Free Psychic Reading. Call 1-800-615-8029 right now!
Career
Your career may see some ups and downs this year, but that's what you need. As an Ox, you can get complacent, and when things get shaken up, you're required to learn how to think on your feet. It may be unsettling, but it is also exhilarating. The universe is asking you to clarify what it is you really want. Embrace the opportunity to merge your true passions with your work. Developing a sense of poise and confidence is also key to your success this year. If you want something, speak up and ask for it. Better yet, elbow out the competition with your strength and fortitude. Develop your sense of timing. Know when to ask for a raise, switch jobs or start a business. And there's nothing wrong with hiring a career or life coach to help you clarify your goals and get you back on track. March on!
Relationships
Ah, love. One minute it seems like the meaning of life. The next, it's the bane of one's existence. One thing about this year: romance won't be boring! For instance: that interesting, invigorating free spirit you meet makes you laugh, but may not want to settle down. Or you could actually be the one questioning how committed you want to be. If you're already attached, there could be questions that come up around those big issues of freedom and trust. A strong bond can help you work through whatever arises, so don't stress. In any case, it's a good idea for you to buckle up and prepare for some turbulence. But remember: a little turbulence can actually be fun if you're able to let go, trust yourself and realize that being flexible in love a bit might actually make you a happier person. Now there's a thought to ponder.
Welcome new beginnings with a Free Psychic Love Reading. Call 1-800-615-8029 right now!
Health
Your numerical age doesn't necessarily have anything to do with your physical fitness, especially this year. You can be 60 and in the best shape of your life, or you can be 16 and unable to get up a flight of stairs. If you haven't been feeling your best, it's time to be honest about your lifestyle. This year, it's extremely important to take care of yourself. Healthy diet? Check. Plenty of sleep? Check. An exercise routine you do regularly? That one will take more effort to integrate into your schedule, but it will be worth it when you do. Don't take your well-being for granted! Think about adopting better eating habits at the start of the year. There's never been a better time.
Wealth
Money is your security blanket. And while no one is going to take that away from you this year, it might become clear that you need to start quilting a bigger blanket. Random, unexpected expenses could require you to shell out some cash. Or you may even get swept away by the impulsive energy swirling around and buy something outside your price range. Just know that you're smart enough to stay afloat. Financially, you can shine, especially if you make smart, well-calculated moves. And if money is already no object? Learn to spend a little more freely. Donate to those who aren't as fortunate.
Unlucky breaks? Discover what awaits with a Psychic Reading. Call 1-800-615-8029 right now!