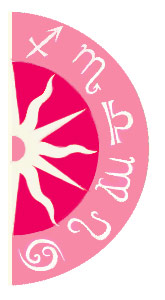 Overview
Overall, you come out ahead this year, especially if you learn how to operate outside of your comfort zone. You see seven favorable and only five unfavorable months. Since it's a Wood year, which is very good for the Rabbit, you are literally in your element, which mitigates the year's wilder energies and brings them closer to your style. The trick is to know yourself and stick to your own pace. When things get crazy, watch from afar rather than joining in. And when you're feeling it, get in on the action. You're definitely going to have good opportunities.
Find your path to fulfillment with a Free Psychic Reading. Call 1-800-615-8029 right now!
Career
Sometimes it's good to bite off more than you can chew. Yes, this means lots of things will be out of your control, but you might want to take that risk, if only to see what could happen. If you're longing to make strides in your career, you're going to need to keep up with this year's brisk pace. So learn to harness your creativity to work in tandem with the Horse's practicality and speed. Don't let others keep setting the direction. If you have a vision for something, sell it. As a Rabbit, you're got brilliant ideas coming out of your ears. Maybe it's time to launch one of them into your own company or project. Scratch that. Not maybe. Definitely!
Relationships
Sometimes being silly is more satisfying than a heart-to-heart talk. Yes, relationships do require serious discussions and things of that nature, but it wouldn't hurt to lighten up a little. Saddle up and let the Year of the Horse take you wherever he roams. Loosen up those rigid and strict rules about love and you'll enjoy yourself a lot more. And remember that romance is great -- the best -- but a true, lasting partnership is almost always built on friendship. If you're single, open those peepers. Someone you already know (and adore) platonically might actually be a great match for you. Attached? Work on being more spontaneous. That means no more boring and predictable date nights, vacations or other activities. There's a whole world out there. Go live in it -- together.
Welcome new beginnings with a Free Psychic Love Reading. Call 1-800-615-8029 right now!
Health
You knew it was going to be a busy year, but you had no idea how much energy your life would require. Be careful in the first few months of the year to avoid burnout. This year requires stamina. Be proactive about making sure you're eating well, exercising and getting enough sleep. Don't rely on caffeine, sugar or fast food to cope with your busy life. You need to eat whole foods with lots of protein. Be sure to rest when you're tired and steer clear of anything that may over-stimulate your sensitive system. As long as you're drinking your green juice and doing your yoga, that inner sense of balance will stay with you.
Wealth
Hello, independence! Making money is all about harnessing the entrepreneurial spirit this year. It's that perfect merging of practical good sense (which you have) and a sparkling vision (which you also have) to bring your ideas to life. You may be a creature of habit (and prefer working behind the scenes, for that matter), but the Year of the Horse challenges you to think bigger. Step up and lead the team. Break tradition. And try not to care so much about cash flow. If you follow your passion, the money will be there. If you run low, you'll make more. A good motto this year is 'you can't take it with you.' If you're brave and bold enough to chase your dreams, well, you might just find happiness and a paycheck big enough to satisfy your champagne tastes. Now that sounds like success!
Unlucky breaks? Discover what awaits with a Psychic Reading. Call 1-800-615-8029 right now!