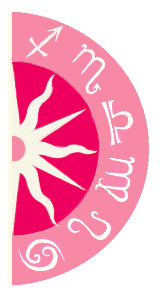 Overview
Will you look at that? You don't have a single unfavorable month this year. The Year of the Horse is yang to your yin and the combination creates great luck in all sectors of your life. Here's the trick to making the most out of this time: let your hair down. Be more adventurous than normal. Get out more. Hit the fitness center after work. Take a little risk occasionally. The key word is 'little' -- you don't need to change your essential nature, just let yourself go every now and then. Experience that Horse type of energy, then come back to the safety and security of your Sheep style. It'll help you be you, but even better.
Find your path to fulfillment with a Free Psychic Reading. Call 1-800-615-8029 right now!
Career
You're in rare form this year, brimming with confidence and authority in the workplace. The thing is, you always had it in you. Now it's just time to unleash that tidal wave of awesome. You're creative, you're innovative and you're a leader (really). So ramp things up at work! Go after a promotion. Demand that raise. Even better, get out there and start your own company. You've had some ideas floating around that brain of yours. All it requires to get off the ground is the willingness to take a risk -- and maybe a little capital. But you can go places this year. Luck is on your side. Make the move.
Relationships
Thank goodness the drama is gone. Now it's all about fun. Yes, fun! Normally you're the serious, sensitive type, but this year is the time to take a more lighthearted approach to love. Whether you're attached or single, you don't need to worry about having The Talk or plotting out a life plan as far as love goes. Let things happen naturally. The more flexible, open and practical your attitude is, the better. If you're single, ditch the online dating sites and meet people the old-fashioned way: through friends, work and going out. If you just get out there and live your life, you may bump into your soul mate along the way.
Welcome new beginnings with a Free Psychic Love Reading. Call 1-800-615-8029 right now!
Health
If your health was up-and-down last year, expect things to stabilize. So what to do with all that vibrant wellness? Enjoy life! In fact, enjoy it so much that you push the boundaries of what you thought was possible. Have you always wanted to try surfing? Power yoga? Kickball? Whatever it is, your body will accommodate you. This is also a great time to help educate others about being healthy. Lead by example. And, as always, listen to your intuition -- you already know when it's time to rest, play or move. You might even find yourself taking a whole new approach to food, and that's great. The more you can learn about your body and how to fuel it correctly, the better.
Wealth
Whoever said money is the root of all evil clearly didn't know you. You're rolling in the dough this year, and it's about time! Even if you don't win the lottery, just being financially stable will do wonders for your self-esteem and sense of security. Even better? You should finally have enough disposable income to upgrade your wardrobe, buy a new car or move into a nicer place. Just one word of caution: don't be overcome by an urge to spend, spend, spend. Temper any tendency toward extravagance by coming up with a smart savings plan. The ability to have fun while also adding to your nest egg might just be the best combination ever.
Unlucky breaks? Discover what awaits with a Psychic Reading. Call 1-800-615-8029 right now!