Last month
| This month |
Next month
|
2016
For an Aquarius, a potential partner has to look good on paper as well as being romantic in the bedroom. This month, your ideas about love may be tested. On the 3rd and 4th, love is in the air in a serious way. You and a partner may not be able to wait until the holidays to take a little time off to be in each other's arms. If you've got a few sick days, think about taking a staycation to see a matinee, hike, or just catch up on what's been going on for the two of you lately. Checking in like this keeps your partnership strong. For single Aquarians, the 11th and 12th provide a time of stepping outside your normal dating routine. Though it may feel a little weird to try something new, you're more than up to the task, and may discover exciting new prospects in a new activity. On the 17th, 18th, and 19th, you may need to scale back a little when it comes to sharing your opinions. You're certainly entitled to them, but your partner may not see things as you do. Rather than letting this divide you, agree to disagree when it suits the union.
Understand the past. Be more aware of the present. Prepare for what's next...
Whatever is going on in your life, be it a relationship crisis, a personal challenge, a work or money concern, or something else, your Past Present Future Tarot explains it all. Know what led up to this, what's happening now, and what will likely happen in the future.
Read More »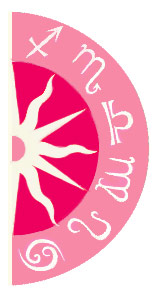 Discover what 2016 holds for you: