Last month
| This month |
Next month
|
2016
During the month of December, Aquarians find more ways to get the love they deserve. The month begins with several aspects on the 1st, 2nd, and 3rd, which align the planets to reward uniqueness and fun. You and your special someone are breaking the mold now, but having a lot of fun doing it. On the 5th and 6th, try not to take everything your partner says personally. It may feel that way sometimes, but these two days are especially touchy when it comes to communication. Try to let it slide off your back instead. By the 11th and 12th, single Aquarians have a chance to meet someone new and exciting, as long as they're willing to try a blind date, if friends set you up, or go the Internet route. If that's not for you, sign up for a class or activity you love, and try to meet someone new that way. By the 17th, couples may find themselves desperately in need of some time alone. Try to find some quality moments to go for a walk or hike and revel in the beauty of nature together. By the 24th, 25th, and 26th, you're ready for some celebrating with friends and family, to share the love you've built together.
Understand the past. Be more aware of the present. Prepare for what's next...
Whatever is going on in your life, be it a relationship crisis, a personal challenge, a work or money concern, or something else, your Past Present Future Tarot explains it all. Know what led up to this, what's happening now, and what will likely happen in the future.
Read More »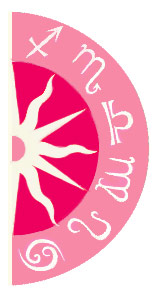 Discover what 2016 holds for you: