On the 1st, 2nd, and 3rd, one cycle of your life is ending in a big way. But it may be tough to put your finger on how you feel about it. If it takes a little longer than usual to figure it out, no worries. Your partner is happy to talk it out with you, or just be patient until you're back on track. On the 8th and 9th, you may need to let go of thoughts, memories, and experiences from past relationships. Don't let them negatively affect what you have now. Even if you have to pull away from your partner for a day or two, releasing this stuff sets you up for success in the future. Single Aquarius natives have a chance to meet someone new around the 15th and 16th, when you may find that someone at work strikes your fancy. If you're worried about dating someone you work with, feel it out first to see if this has legs. On the 19th and 20th, a serious romantic vibe takes over. Communication especially may take on a brand new aspect. If you're into writing love notes, it's a great time to do so. Around the 29th, 30th, and 31st, solidify your own independence within your relationship to make it even stronger.

Understand the past. Be more aware of the present. Prepare for what's next...
Whatever is going on in your life, be it a relationship crisis, a personal challenge, a work or money concern, or something else, your Past Present Future Tarot explains it all. Know what led up to this, what's happening now, and what will likely happen in the future.
Read More »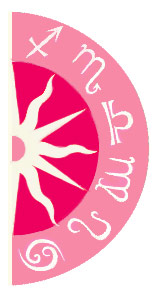 Discover what 2015 holds for you: