Your ruling planet is involved in a key aspect during the 2nd, 3rd, and 4th, urging you and a partner to get communicating - and fast. If something's been on your mind but you haven't felt right saying it, it's time to break the ice. Luckily, this is a positive aspect that urges you to reveal a little more of your inner life. You may think something about you is weird, but your partner no doubt finds it endearing. Affection is growing by the day between you! On the 6th and 7th, you're thinking about the long haul, and wondering if this relationship has what it takes. Thanks to another positive aspect, you're able to take slow, steady action to build what you want to have together. On the 12th, make sure you're telling someone the whole truth in love. It does no good to pretend nothing's wrong then there is, or skirt around the truth by not revealing much. At this time, it's best to speak your truth as openly and honestly as you can. On the 19th and 20th, love is in the air again, as you both find creative new ways to be together. Single Aquarians in particular use their prodigious brains to locate cool and under-the-radar things to do together.
Understand the past. Be more aware of the present. Prepare for what's next...
Whatever is going on in your life, be it a relationship crisis, a personal challenge, a work or money concern, or something else, your Past Present Future Tarot explains it all. Know what led up to this, what's happening now, and what will likely happen in the future.
Read More »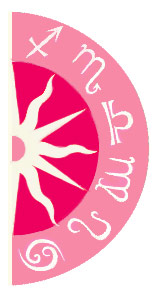 Discover what 2015 holds for you: