Last month |
This month
|
Next month
|
2016
Aquarians know that love is only part of their very busy lives. This month begins with a call to honesty, as aspects urge you to tell the complete truth around the 6th and 7th. You and your partner need to bear your souls around this time for the best results. On the 10th, you may feel too restricted by what your partner wants from you, but can always take a little time for yourself to feel the freedom you need. On the 11th, 12th, and 13th, you're falling in love all over again, as the stars align to bring life-transforming changes. As you enjoy this fresh start together, try not to get caught up in the trap of timing. You'll get to where you're meant to be when it's right. Stressing about that now doesn't do any good. By relaxing and being together, you amplify the positive feelings faster! Single Aquarians find the sexy sweet spot around the 17th and 18th, when the signals you're sending are being picked up and returned in a big way. Though you may find that you're not quite connecting around the 22nd and 23rd, you're back on track by the 25th, when the planets are asking you to set new goals as a couple.
Understand the past. Be more aware of the present. Prepare for what's next...
Whatever is going on in your life, be it a relationship crisis, a personal challenge, a work or money concern, or something else, your Past Present Future Tarot explains it all. Know what led up to this, what's happening now, and what will likely happen in the future.
Read More »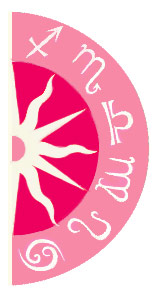 Discover what 2016 holds for you: