Though you may wonder where a current relationship is headed - after all, security is important to your sign - August begins with a bang. Whatever you've been building together finally begins to feel like it's moving forward. Communication also opens up, as you drop any fears of appearing strange. You both have so much to offer this union! By the 7th and 8th, you're much more relaxed around each other, sharing secrets and planning your future together. Partnered Taurians especially need to feel relaxed in what they say, and not worry about walking around on eggshells. Astrological aspects support being open and honest about your feelings, without the fear that you'll be shut down. By the 12th, 13th, and 14th, just make sure that you're telling the whole truth, and not projecting what you want to see in your partner. Otherwise, you may be disappointed down the line. Single Taurus natives will find the energy around the 14th and 15th conducive to meeting new dating prospects, especially if you go big and bold with it. It's not the time to be a shrinking violet, so make sure to wear bright colors, and make a statement. On the 19th and 20th, love demands a little originality and quirkiness. Try to get creative with the time you spend together.
Understand the past. Be more aware of the present. Prepare for what's next...
Whatever is going on in your life, be it a relationship crisis, a personal challenge, a work or money concern, or something else, your Past Present Future Tarot explains it all. Know what led up to this, what's happening now, and what will likely happen in the future.
Read More »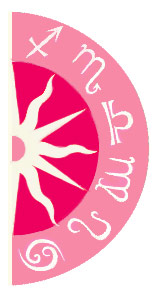 Discover what 2015 holds for you: