Taurus natives are known for their stubbornness in all things, including love. But if you're not careful, that could mean prolonging a partnership that's past its expiration date. On the 1st, 2nd, and 3rd, try not to let your temper rule. Your partner may not be playing fair, so it's best to take a time out and get calm before saying something you may regret later. The 8th and 9th may bring up old relationship hurts from the past, so make sure you're not blaming your current love for things that happened years ago. Spending a little quiet time allows you to let it go before it can harm you. On the 13th and 14th, you and your love are back on the same page again. Getting together for some serious couple time lets you relax and just be yourselves without worrying about being judged. However, the 18th asks that you speak your truth in relationship matters. You can't hide what you really feel anymore. Just find a diplomatic way to get it out there, and everything should be okay. The 24th and 25th offer a time for discussions about common partnership topics, including money. Make sure you come clean about any debt you have before taking the plunge.

Understand the past. Be more aware of the present. Prepare for what's next...
Whatever is going on in your life, be it a relationship crisis, a personal challenge, a work or money concern, or something else, your Past Present Future Tarot explains it all. Know what led up to this, what's happening now, and what will likely happen in the future.
Read More »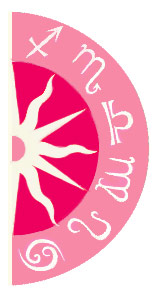 Discover what 2015 holds for you: