Last month
| This month |
Next month
|
2016
For your sign, love is important and life-affirming -- due to your Venus ruling planet. During the month of November, you have every reason to celebrate as your love life takes on even more meaning. On the 3rd and 4th, you're ready to release some of the pain from previous relationships in order to move forward with someone else. This is an important part of your healing process and puts you in a much better place to succeed. By the 6th and 7th, you and your partner are lost in each other's eyes, Romance blooms as every little thing you say and do together is imbued with magic. The 10th and 11th help you both find the words to talk about your shared future. Whether you're a new couple or have been together for a while, you're making plans for the future at this time. Communication benefits from the stars on the 17th, 18th, and 19th. You may find there's still so much to discover about each other. In any event, it's all good. Single Taurus natives find support in finding new dating partners on the 24th and 25th, when an unexpected person may surprise you with how interesting and sexy they've been this whole time! Explore a possible relationship as soon as you can.
Understand the past. Be more aware of the present. Prepare for what's next...
Whatever is going on in your life, be it a relationship crisis, a personal challenge, a work or money concern, or something else, your Past Present Future Tarot explains it all. Know what led up to this, what's happening now, and what will likely happen in the future.
Read More »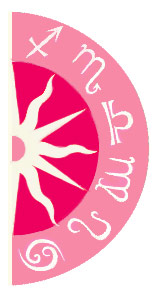 Discover what 2016 holds for you: