On the 1st and 2nd, you may find that they're even more grounded than usual, thanks to strong cosmic support. You've been learning a lot in love lately, from what makes your partner happy to what you need in order to keep growing and thriving. This cycle is coming to an end now so you can begin something brand new with your honey. On the 7th and 8th, try not to take everything personally. There's room for misunderstanding on these days, so if you're together, make sure to keep an open mind and forgiving attitude for things said off the cuff. By the 15th and 16th, you're in full-on communication mode. There's so much to say to each other, and so much to discover. No matter how long you've known each other, there's always more to learn. By the 19th, 20th, and 21st, you may find yourself falling all over again. Romance is in the air for single Taureans by the 22nd and 23rd, as social gatherings bring new opportunities to meet people. By the 30th and 31st, you may even find that a close friend is looking more and more like partner material. Check it out, and see what kind of fun you can have!

Understand the past. Be more aware of the present. Prepare for what's next...
Whatever is going on in your life, be it a relationship crisis, a personal challenge, a work or money concern, or something else, your Past Present Future Tarot explains it all. Know what led up to this, what's happening now, and what will likely happen in the future.
Read More »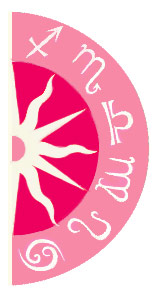 Discover what 2015 holds for you: