From May 18, 2015 thru May 24, 2015
You have got a lot to say on Monday, but it might feel like nobody's listening. It's not that they don't care -- it's just that they can't concentrate for more than thirty seconds at a time. Let them buzz around like hummingbirds while you deal with the big issues that you can see coming midweek with roommates or maybe a recent love interest. If you're direct, everything should settle down before Friday so you can make the most of the weekend. Try to blow off work if you can -- it will be more trouble than it's worth until next Monday.
Angels watch over you, providing strength and love when you need it most. The Tarot of Angels describes what your birth angel says about you and your life path. Learn what the angels have done for you in the past, what they are doing now, and what they will do in the future to help you. Build hope and faith with the Tarot of Angels!
Read More »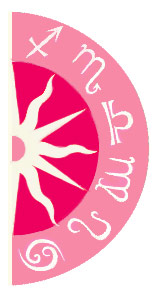 Discover what 2015 holds for you: