From June 29, 2015 thru July 5, 2015
You'll get a lot done early this week -- and, better still, you'll get the props you know you deserve for it all. It could be at work or it could be at home, but you'll be riding high. Wednesday and Thursday will see your mind turning toward the long-term, and you will most likely want to think hard about what's coming up in the next year or so. The weekend will be a lot more relaxing for you, and you'll probably take in an awesome show if you can track down a friend or two to go with you.
Angels watch over you, providing strength and love when you need it most. The Tarot of Angels describes what your birth angel says about you and your life path. Learn what the angels have done for you in the past, what they are doing now, and what they will do in the future to help you. Build hope and faith with the Tarot of Angels!
Read More »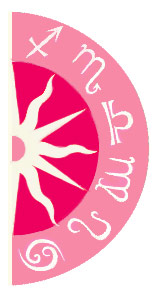 Discover what 2015 holds for you: