From August 31, 2015 thru September 6, 2015
Sometimes having a job isn't all bad. Work won't seem like work as the week begins, and you'll find yourself full of ideas and initiative. Still, don't even bother asking for a raise right now -- just enjoy a job well done. (If it helps, pretend you're a boxer and embrace the wisdom of the ring: Training is your trophy.) Your brain will pick up speed as the week rolls on, like a cerebral rock tumbling down a precipitous hill. Take advantage of this intellectual velocity by making big plans and toying with bold ideas. This weekend, expect to impress.
Standing at a crossroads? Afraid to make a mistake? Can't decide? That's what your Yes/No Tarot reading was designed to help you with - quick, easy, and simple! This powerful reading is like a trusted friend, guidance counselor, and oracle all in one. You'll get a straight, honest answer to help you make the best decisions.
Read More »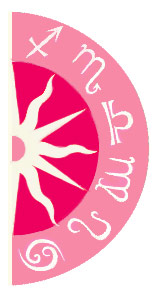 Discover what 2015 holds for you: