From April 27, 2015 thru May 3, 2015
On Monday, someone close could try to borrow something: your car, some cash or maybe just a book. Hang on to it just a little longer -- you'll need it. You will be on top of the world through much of the week, and you could find yourself wanting more time to sift through the information you're taking in. Start something new this weekend -- it can be anything, as long as you're stretching yourself out in some new way. Your people might come to you for advice or to help them settle an argument on Sunday.
The ancient wisdom of the Kabbalah joins with the symbolism of the Tarot, providing a map of your consciousness. Use your 10-card Tree of Life Tarot reading to understand your personal nature on all levels - love, work, finances, and more. This reading reveals where you are now, and in which direction your life is growing.
Read More »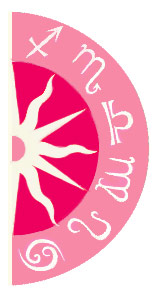 Discover what 2015 holds for you: