From August 31, 2015 thru September 6, 2015
Sometimes having a job isn't all bad. Work won't seem like work as the week begins, and you'll find yourself full of ideas and initiative. Still, don't even bother asking for a raise right now -- just enjoy a job well done. (If it helps, pretend you're a boxer and embrace the wisdom of the ring: Training is your trophy.) Your brain will pick up speed as the week rolls on, like a cerebral rock tumbling down a precipitous hill. Take advantage of this intellectual velocity by making big plans and toying with bold ideas. This weekend, expect to impress.
Angels watch over you, providing strength and love when you need it most. The Tarot of Angels describes what your birth angel says about you and your life path. Learn what the angels have done for you in the past, what they are doing now, and what they will do in the future to help you. Build hope and faith with the Tarot of Angels!
Read More »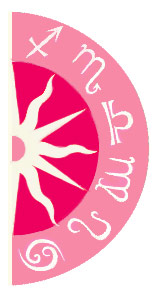 Discover what 2015 holds for you: