From August 3, 2015 thru August 9, 2015
This week offers you a non-corny chance to really think about what you want to change in your love life. Want to get a new love interest? A new type of relationship? A new girl/boyfriend? Write it all out and then you can make it happen. Your people will rush in to help midweek if you need something -- anything. You probably won't even have to ask. By the end of Friday, you'll be an unstoppable freight train rushing toward your new destiny. Sunday will be as near to perfect as a day can be, so soak it up.
Angels watch over you, providing strength and love when you need it most. The Tarot of Angels describes what your birth angel says about you and your life path. Learn what the angels have done for you in the past, what they are doing now, and what they will do in the future to help you. Build hope and faith with the Tarot of Angels!
Read More »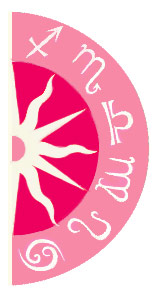 Discover what 2015 holds for you: