From May 18, 2015 thru May 24, 2015
You have got a lot to say on Monday, but it might feel like nobody's listening. It's not that they don't care -- it's just that they can't concentrate for more than thirty seconds at a time. Let them buzz around like hummingbirds while you deal with the big issues that you can see coming midweek with roommates or maybe a recent love interest. If you're direct, everything should settle down before Friday so you can make the most of the weekend. Try to blow off work if you can -- it will be more trouble than it's worth until next Monday.
Met someone special and want to make it work? Your Relationship Zodiac Tarot was designed to help you! Get a clear picture of your union's strengths and weaknesses as well as how to overcome challenges. This two-in-one reading combines the wisdom of the Tarot with the fortune-telling abilities of the Zodiac, so it's an amazing, insightful value!
Read More »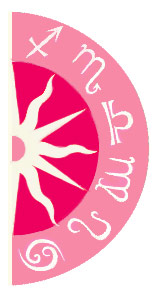 Discover what 2015 holds for you: