From May 25, 2015 thru May 31, 2015
Monday and Tuesday you get a staggering amount of things done, much of it while talking on the phone with someone you'd thought had dropped off the face of the earth. You get so much done that your biggest, most dreamiest plans don't really seem so unachievable after all. Wednesday through Friday you're firing on all cylinders but, weirdly, you don't seem to be going anywhere. You're stuck in the mud. So turn on the radio and rock out. You might as well enjoy yourself. Saturday and Sunday, you're surrounded by friends who have nothing but your best interests at heart.
Angels watch over you, providing strength and love when you need it most. The Tarot of Angels describes what your birth angel says about you and your life path. Learn what the angels have done for you in the past, what they are doing now, and what they will do in the future to help you. Build hope and faith with the Tarot of Angels!
Read More »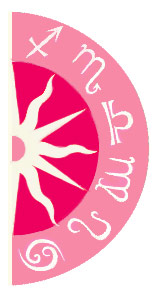 Discover what 2015 holds for you: