From November 23, 2015 thru November 29, 2015
Your cautious, prudent nature already makes you a master decision-maker, but an added boost of attention to detail as the week begins clinches the deal. Take advantage of this prime time to get organized and map out some big, ambitious vision. Your crazy plans might seem impossible by the middle of the week, but have faith: It's all about step-by-step perseverance. Thursday and Friday should be impressive, over-achieving days, and friends (or those who you might like to be more than friends) will notice your industrious accomplishments. This weekend, revisit your big-picture vision of the future to make any final tweaks.
The Zodiac Love Tarot reveals the truth about your love life. Learn which obstacles are in your way and where your strengths lie. This reading clarifies important relationship issues, allowing you to search for answers through the symbolism of astrology and Tarot cards. The imagery of this unique system allows you to achieve your heart's desire.
Read More »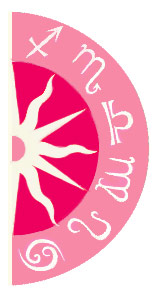 Discover what 2016 holds for you: