From July 27, 2015 thru August 2, 2015
You'll be so busy on Monday that you might forget what´s going on all around you. Let it happen -- you've got your own thing going on, and no time for the whole celebration thing yet. You might surface on Thursday or thereabouts only to find that your posse has already ridden off into the sunset. You can catch up if you want, or make up your own ritual (maybe with another hottie who's feeling rebellious). The weekend will bring big rewards for all your efforts that went down earlier.
Angels watch over you, providing strength and love when you need it most. The Tarot of Angels describes what your birth angel says about you and your life path. Learn what the angels have done for you in the past, what they are doing now, and what they will do in the future to help you. Build hope and faith with the Tarot of Angels!
Read More »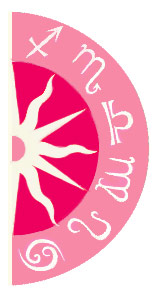 Discover what 2015 holds for you: