From November 30, 2015 thru December 6, 2015
Sometimes when you're staring into the eyes of the one you desire, your tongue swells, your hands start trembling, and your brain instantly goes blank. Ah, love. It's high time you held off relying on your conversational spontaneity and put your thoughts down in a clever, short note (ideally, an email) just to let this person know you're interested. Writing figures strongly in your life all week. Thursday you may be distracted by a family event, but this weekend you can again devote yourself to this romantic project. By Sunday, the two of you might be exchanging messages on a regular basis.
The Zodiac Love Tarot reveals the truth about your love life. Learn which obstacles are in your way and where your strengths lie. This reading clarifies important relationship issues, allowing you to search for answers through the symbolism of astrology and Tarot cards. The imagery of this unique system allows you to achieve your heart's desire.
Read More »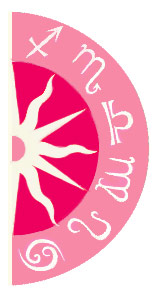 Discover what 2016 holds for you: