From August 24, 2015 thru August 30, 2015
If work was meant to be totally fun, it'd be called 'play' instead. Pretend like it's finals week, and just chug through the first few days of the week with your head down. Thursday brightens up, thanks to an interesting (and cute) person you meet while you're working away. A little daydreaming never hurt anyone; neither did asking for a phone number. Surprise yourself with your own boldness -- it could be the start of something good. A cool movie or trip to a new downtown hangout is the perfect reward for your good behavior over the weekend.
Get a clear perspective on your perplexing situation! The Egyptian Tarot comes to us from the time pharaohs walk as gods among the living. The left eye of Horus, an indestructible sky god, is associated with the Moon (lunar cycles) while the right eye is associated with the Sun. Together, they'll help you see deeply into your present and future.
Read More »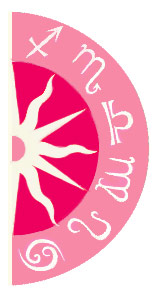 Discover what 2015 holds for you: