From July 6, 2015 thru July 12, 2015
Whatever you need to get yourself organized -- sticky notes, graph paper, a dry-erase board -- get it all together as the week begins, because you've got a surge in planning ability. Some smart moves now will set you on track for an excellent week ahead. You won't get a raise or anything, but if you apply that methodical approach to your work, the boss will notice approvingly by midweek. Your high energy should continue on into the weekend, and you'll continue to be a decision-making dynamo. Share your good sense and current perspective with others -- they'll be appreciative and impressed.
Angels watch over you, providing strength and love when you need it most. The Tarot of Angels describes what your birth angel says about you and your life path. Learn what the angels have done for you in the past, what they are doing now, and what they will do in the future to help you. Build hope and faith with the Tarot of Angels!
Read More »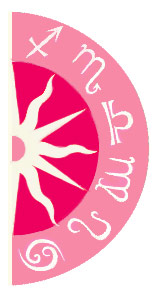 Discover what 2015 holds for you: