From April 27, 2015 thru May 3, 2015
On Monday, someone close could try to borrow something: your car, some cash or maybe just a book. Hang on to it just a little longer -- you'll need it. You will be on top of the world through much of the week, and you could find yourself wanting more time to sift through the information you're taking in. Start something new this weekend -- it can be anything, as long as you're stretching yourself out in some new way. Your people might come to you for advice or to help them settle an argument on Sunday.
Get a clear perspective on your perplexing situation! The Egyptian Tarot comes to us from the time pharaohs walk as gods among the living. The left eye of Horus, an indestructible sky god, is associated with the Moon (lunar cycles) while the right eye is associated with the Sun. Together, they'll help you see deeply into your present and future.
Read More »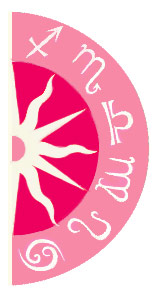 Discover what 2015 holds for you: