From November 16, 2015 thru November 22, 2015
Sometimes things aren't exactly as they appear. Beware of costumes and sound effects and pyrotechnics. A week spent looking below the surface of everything is going to yield some interesting discoveries. Early in the week you might learn that someone at work isn't being totally candid with you, and later in the week a couple of minutes of research about an old friend is going to put you two suddenly back in touch. Since you're feeling grounded and relaxed, Friday would be a good time to make new goals and start setting out to achieve them. Saturday you might get roped into doing someone a favor, but Sunday is yours.
Angels watch over you, providing strength and love when you need it most. The Tarot of Angels describes what your birth angel says about you and your life path. Learn what the angels have done for you in the past, what they are doing now, and what they will do in the future to help you. Build hope and faith with the Tarot of Angels!
Read More »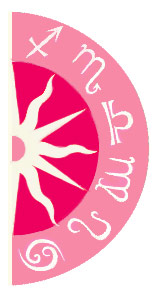 Discover what 2016 holds for you: