From July 20, 2015 thru July 26, 2015
It makes sense that all you can think about Monday is your family. You'd like to be thinking about that cutie you were making eyes at the other day who seemed to be making eyes right back at you, but you have so much to do before Saturday. The way your week is going, who knows how you'll get it all done? A good strategy? Deal with family stuff Tuesday, sneak off and try to see you-know-who sometime on Wednesday or Thursday, and then hie yourself off for a weekend of family anecdotes and squabbles in the kitchen about how long the pies should bake.
This unique 12-card reading links the wisdom of the Tarot with the twelve symbolic houses of Astrology. Learn which forces of destiny are influencing each major area of your life, and how to bring more happiness and fulfillment into your world. If you want insight into different areas of your life over the next year, 12-House Tarot is for you!
Read More »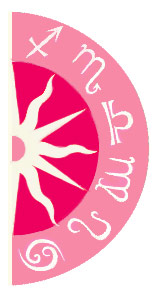 Discover what 2015 holds for you: