From June 22, 2015 thru June 28, 2015
Your phone rings on Monday or Tuesday and you don't recognize the number. There's a part of you that, on principle, doesn't answer calls like this. But there's another part of you that really wants to answer it. So you do. And you're glad you did. Wednesday and Thursday you are inspired by the way people and ideas seem connected in the world and set about to initiate a new something-or-other. Book club? DJ night? Friday through Sunday you're trying to show someone else how they too can make cool things come about in the world.
Your Love Tarot reading can give you the foresight to navigate the romantic ups and downs of your life. Get deep insight and sound advice for your romantic situation. Let the cards predict the future of your love relationship, show you how can adapt and grow together, and make the best out of it! This reading helps you to make wise choices in love.
Read More »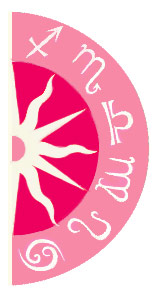 Discover what 2015 holds for you: