From June 22, 2015 thru June 28, 2015
There's no secret to your mood on Monday and Tuesday: you're in touch with your friends, you recently came into possession of a thrilling secret and you have enough time to look into the near future and plan for it. No wonder you feel so good, so settled, so at peace. Wednesday and Thursday -- well, not so much with the good and settled and at peace. Emotionally, you're basically on a raft in a tsunami. The middle of a week is like that sometimes. Friday through Sunday, you're in calm waters again and someone cute is paddling toward you. Yeah, they're definitely coming toward you.
Angels watch over you, providing strength and love when you need it most. The Tarot of Angels describes what your birth angel says about you and your life path. Learn what the angels have done for you in the past, what they are doing now, and what they will do in the future to help you. Build hope and faith with the Tarot of Angels!
Read More »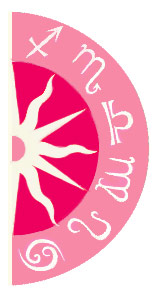 Discover what 2015 holds for you: