From July 20, 2015 thru July 26, 2015
Monday and Tuesday, it makes sense that people are running around with hot pies in their hands and tinsel in their hair and are in general acting a little crazier than usual. Wednesday, you may find yourself having to pitch in and help out more than you were bargaining for, but none of what they need from you will be backbreaking. Like any relationship, getting along well with your family requires compromise, which you will be reminded of all too well on Thursday. Come Saturday, you'll be utterly exhausted, but it will be a kind of satisfied exhaustion.
We all have wishes, but sometimes we aren't sure if, when, or how they will be granted. Your Make a Wish Tarot reveals how you can make a dream your reality. This three-card reading explains the circumstances surrounding your wish, the challenges to overcome, and the final result. Will your wish come true? Find out!
Read More »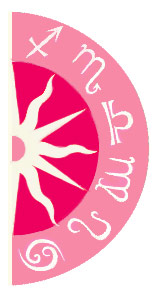 Discover what 2015 holds for you: