From November 30, 2015 thru December 6, 2015
Sometimes when you're staring into the eyes of the one you desire, your tongue swells, your hands start trembling, and your brain instantly goes blank. Ah, love. It's high time you held off relying on your conversational spontaneity and put your thoughts down in a clever, short note (ideally, an email) just to let this person know you're interested. Writing figures strongly in your life all week. Thursday you may be distracted by a family event, but this weekend you can again devote yourself to this romantic project. By Sunday, the two of you might be exchanging messages on a regular basis.
Standing at a crossroads? Afraid to make a mistake? Can't decide? That's what your Yes/No Tarot reading was designed to help you with - quick, easy, and simple! This powerful reading is like a trusted friend, guidance counselor, and oracle all in one. You'll get a straight, honest answer to help you make the best decisions.
Read More »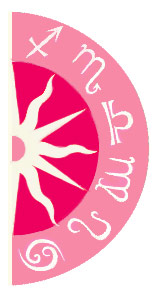 Discover what 2016 holds for you: