From June 1, 2015 thru June 7, 2015
Whatever decision you're trying to make in the first three days of the week -- which person to ask out on a date, which job to take, which goal should be your top priority, whatever -- make sure your best friend is involved in the deliberations. Only someone who knows you well can ask the questions that shake the truth out of you. Thursday and Friday are fatalistic. Everything seems like a lost cause. It isn't until the weekend that you realize how dramatic you're being. Saturday and Sunday are the best days you've had in a long time. You make a cutie's jaw drop.
Angels watch over you, providing strength and love when you need it most. The Tarot of Angels describes what your birth angel says about you and your life path. Learn what the angels have done for you in the past, what they are doing now, and what they will do in the future to help you. Build hope and faith with the Tarot of Angels!
Read More »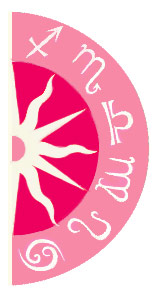 Discover what 2015 holds for you: