From February 1, 2016 thru February 7, 2016
It's usually a good idea to make bold moves when it comes to romance, but not on Monday. Even just waiting until Tuesday or Wednesday can dramatically improve your chances at casual conversation. The energy will just be better. In fact, your chances of getting what you want midweek are really good. (So, Wednesday? Thursday? Just introduce yourself and let the conversation go where it will.) You're going to spend Friday and Saturday being relatively reserved. Same goes for Sunday, which will be a great day and which you'll most likely spend with close friends, doing whatever strikes you.
We all have wishes, but sometimes we aren't sure if, when, or how they will be granted. Your Make a Wish Tarot reveals how you can make a dream your reality. This three-card reading explains the circumstances surrounding your wish, the challenges to overcome, and the final result. Will your wish come true? Find out!
Read More »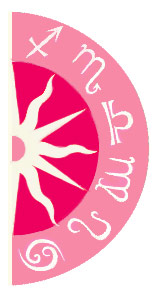 Discover what 2016 holds for you: