From May 25, 2015 thru May 31, 2015
Monday and Tuesday you're scheming on big plans -- but somewhat far-off plans, nothing immediate. You're a dreamer right now. You almost have more fun in the future as you imagine it than you do in the present. Wednesday, Thursday and Friday are full of small decisions that should be easy but, for whatever reason, aren't. If someone you trust has a strong idea about what you should do, go with that. Saturday and Sunday aren't romantic per se, but people keep walking up to you and paying you compliments. Surely you're coming across well. It's only a matter of time.
Angels watch over you, providing strength and love when you need it most. The Tarot of Angels describes what your birth angel says about you and your life path. Learn what the angels have done for you in the past, what they are doing now, and what they will do in the future to help you. Build hope and faith with the Tarot of Angels!
Read More »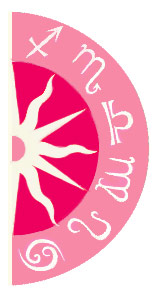 Discover what 2015 holds for you: