From May 4, 2015 thru May 10, 2015
Monday and Tuesday will go well for you if you stay chill and keep from showing off in any way. You may need to hold off on new plans and projects for a little while. By Wednesday afternoon, your social energy will pick up, and you might find things going really well for you at work -- if you even have to show up, that is. Big changes will arrive this weekend, especially around the house, and they'll almost certainly be positive for you and your people.
Get a clear perspective on your perplexing situation! The Egyptian Tarot comes to us from the time pharaohs walk as gods among the living. The left eye of Horus, an indestructible sky god, is associated with the Moon (lunar cycles) while the right eye is associated with the Sun. Together, they'll help you see deeply into your present and future.
Read More »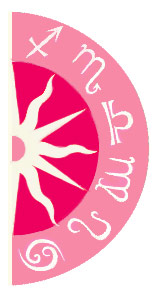 Discover what 2015 holds for you: