From August 31, 2015 thru September 6, 2015
You might have a hard time making up your mind as the week begins, but what else is new? You are a creature of many passions, so conflicting priorities (and a slightly split personality) are to be expected. Just hold your own feet to the fire for once, and that focus will see you through. Your electromagnetic personality will get plugged in sometime before Wednesday, and expect pals and paramours to throng to you like metal bees to a magnetic hive. If you're tempted to follow instead of lead toward the end of the week, trust your instincts and stick to your principles. Others will find your integrity impressive (and even attractive) over the weekend.
What can you expect to happen in your major life realsm over the next 12 months? Let the power of the Tarot reveal your future. Your 12-Month Tarot reading is your exclusive guide for love, relationships, career, money, and more! Understand the next year of your life in a unique, revealing way with this popular report.
Read More »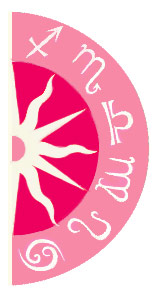 Discover what 2015 holds for you: