From April 27, 2015 thru May 3, 2015
Work frustration might build up on Monday -- or you might find a new job possibility that looks great. Make sure you are hooked into your network throughout the week, and that your people are all looking out for each other in a good way. Something big will go down in your life early in the weekend, but it might be hard to identify until time has passed. You'll know something is up on Sunday when a surge of energy floods your living space and carries you to new heights of creativity, passion or both.
Fill your life with joy by learning about your personal chakras, or spiritual energies. Wondering why you feel out-of-whack some days, then fantastic the next? What is really happening in your soul? The Chakra Tarot helps you discover the truth by revealing the state of your body's seven sacred energy centers, and how each affects your life.
Read More »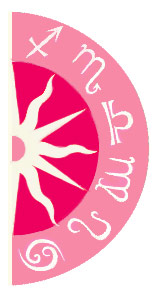 Discover what 2015 holds for you: