From July 27, 2015 thru August 2, 2015
This start of this week will be unusually hardcore for you, in a really good way. It's like you've flipped the switch to super-inject your fuel supply, and you'll run over anyone who stands in your way. They'll even thank you for it. Act first, then think about it later. As your real life starts to pile up around you, it could be that you have to make a few quick pit stops on Thursday or Friday, but don't let them slow you down too much. If you're destined to party this weekend, it will be epic. After all that, the weekend will be like a meditation retreat for you.
The ancient wisdom of the Kabbalah joins with the symbolism of the Tarot, providing a map of your consciousness. Use your 10-card Tree of Life Tarot reading to understand your personal nature on all levels - love, work, finances, and more. This reading reveals where you are now, and in which direction your life is growing.
Read More »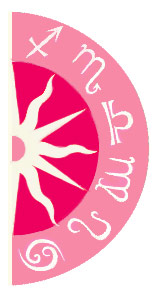 Discover what 2015 holds for you: