From November 23, 2015 thru November 29, 2015
Ay caramba! People just can't stay away from you as the week begins. You're radiating megawatt confidence right now, and the attraction is obvious (as is -- hopefully! -- the potential for romance). By the middle of the week, that magnetism could die down and you might discover that you're the one who's fallen under someone's spell. Tread carefully until you're sure the feeling is mutual. By Thursday or Friday, your usual confidence and sense of ambition are back in force, and others (especially those in positions of authority) will be impressed. The only threat to your harmony this weekend will come from home -- just try to stay flexible and open.
By understanding the secrets hidden within your past lives, you can get closure and start planning the life you've always dreamed of. Your Karma Oracle explains who you were, who has had the biggest impact on you, your karmic inheritance (special gifts), and what you need to do to rid yourself of negative energy and get the life you really want!
Read More »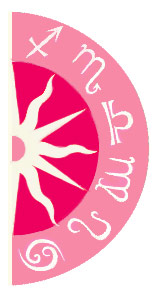 Discover what 2016 holds for you: