From August 31, 2015 thru September 6, 2015
You might have a hard time making up your mind as the week begins, but what else is new? You are a creature of many passions, so conflicting priorities (and a slightly split personality) are to be expected. Just hold your own feet to the fire for once, and that focus will see you through. Your electromagnetic personality will get plugged in sometime before Wednesday, and expect pals and paramours to throng to you like metal bees to a magnetic hive. If you're tempted to follow instead of lead toward the end of the week, trust your instincts and stick to your principles. Others will find your integrity impressive (and even attractive) over the weekend.
Worried about money? Your Gold Tarot can put you on the path to greater wealth! You'll see the financial strengths and challenges, and be better able to make the best of your assets. You'll be raking in the cash in no time with help from your Gold Tarot - it's like consulting a personal financial advisor!
Read More »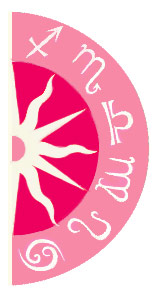 Discover what 2015 holds for you: