From August 24, 2015 thru August 30, 2015
If you think you know what you want, reach out and grab it quickly -- the earlier in the week you act, the more likely you are to achieve your goal, whether it concerns love or money. Don't be surprised when a casual friend or coworker suddenly confesses a major secret mid week. Hold off on sharing it with the world; it might come in very useful if you let it ride until Friday (or possibly later). Keep your patience through the weekend. If you get too antsy, go indulge in an evening of loud music and lots of new people.
Get a clear perspective on your perplexing situation! The Egyptian Tarot comes to us from the time pharaohs walk as gods among the living. The left eye of Horus, an indestructible sky god, is associated with the Moon (lunar cycles) while the right eye is associated with the Sun. Together, they'll help you see deeply into your present and future.
Read More »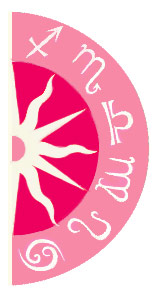 Discover what 2015 holds for you: