From November 23, 2015 thru November 29, 2015
Ay caramba! People just can't stay away from you as the week begins. You're radiating megawatt confidence right now, and the attraction is obvious (as is -- hopefully! -- the potential for romance). By the middle of the week, that magnetism could die down and you might discover that you're the one who's fallen under someone's spell. Tread carefully until you're sure the feeling is mutual. By Thursday or Friday, your usual confidence and sense of ambition are back in force, and others (especially those in positions of authority) will be impressed. The only threat to your harmony this weekend will come from home -- just try to stay flexible and open.
Standing at a crossroads? Afraid to make a mistake? Can't decide? That's what your Yes/No Tarot reading was designed to help you with - quick, easy, and simple! This powerful reading is like a trusted friend, guidance counselor, and oracle all in one. You'll get a straight, honest answer to help you make the best decisions.
Read More »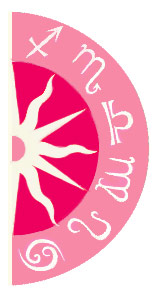 Discover what 2016 holds for you: