From February 1, 2016 thru February 7, 2016
Wearing something you wouldn't normally wear is not a bad idea on Monday. Electricity is in the air. You're feeling bold. The mood is just right for something a little wild. And breaking out of your shell is really working for you right now. This is going to be a week to look back on. A week of new beginnings. The new you. (Okay, that's a bit cheesy, but you get it.) On Friday, if you're trying to decide between the plain lamp and the extravagant one, reach for the extravagant one. You have a strong sense of style and this weekend someone else is going to notice.
We all have wishes, but sometimes we aren't sure if, when, or how they will be granted. Your Make a Wish Tarot reveals how you can make a dream your reality. This three-card reading explains the circumstances surrounding your wish, the challenges to overcome, and the final result. Will your wish come true? Find out!
Read More »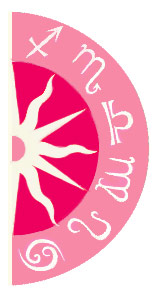 Discover what 2016 holds for you: