From August 3, 2015 thru August 9, 2015
Whoa -- who left all the broken glass all over the place? That's what it will feel like as you start the week; people will be prickly and even the quietest social situation will seem fraught with hidden peril. Things pick up in a big way by Wednesday at the latest, though you might feel a little out of step with the world. Don't let that bug you -- let your freak flag fly! Ring up a buddy on Friday and see if they want to just hang out. You might get an earful of woe, but they'll be forever grateful. Try to just coast through the weekend.
Angels watch over you, providing strength and love when you need it most. The Tarot of Angels describes what your birth angel says about you and your life path. Learn what the angels have done for you in the past, what they are doing now, and what they will do in the future to help you. Build hope and faith with the Tarot of Angels!
Read More »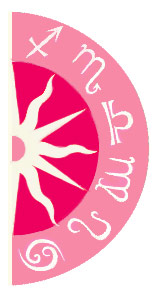 Discover what 2015 holds for you: