From November 30, 2015 thru December 6, 2015
You finally have the luxury to step back a bit and take a look at the bigger picture. You've been hustling and bustling for a while now, paying attention to details and making sure everyone else is happy. Now the question is: Are you happy? Do you like where things are going? Do you and you-know-who have enough chemistry? You'll be turning these questions over in your mind all week. Some days you might wake up feeling ambitious about crossing things off your to-do list, but this is not the week for menial tasks. It's not a weekend for chores either. It is, however, a great weekend for a dinner party.
Worried about money? Your Gold Tarot can put you on the path to greater wealth! You'll see the financial strengths and challenges, and be better able to make the best of your assets. You'll be raking in the cash in no time with help from your Gold Tarot - it's like consulting a personal financial advisor!
Read More »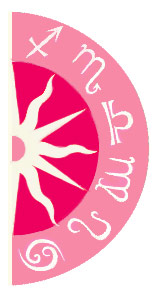 Discover what 2016 holds for you: