From May 4, 2015 thru May 10, 2015
Your coworkers might make the first couple of days of the week more complicated (and possibly more irritating) than they would be ordinarily. Someone is almost guaranteed to skip out. By Wednesday things settle down and you feel a lot more engaged with the world -- maybe to the point of seeing an opportunity for some new action. Dates will be a little weird this weekend, though. Try to keep yourself cool and cerebral and things should go fine.
The Zodiac Love Tarot reveals the truth about your love life. Learn which obstacles are in your way and where your strengths lie. This reading clarifies important relationship issues, allowing you to search for answers through the symbolism of astrology and Tarot cards. The imagery of this unique system allows you to achieve your heart's desire.
Read More »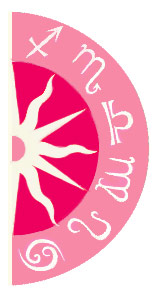 Discover what 2015 holds for you: