From May 4, 2015 thru May 10, 2015
Your coworkers might make the first couple of days of the week more complicated (and possibly more irritating) than they would be ordinarily. Someone is almost guaranteed to skip out. By Wednesday things settle down and you feel a lot more engaged with the world -- maybe to the point of seeing an opportunity for some new action. Dates will be a little weird this weekend, though. Try to keep yourself cool and cerebral and things should go fine.
Dreams are not just random mental events that happen when we are asleep. They are incredibly symbolic, unconscious messages. They can give you advice, warnings, and reveal secret meanings behind your circumstances.
Read More »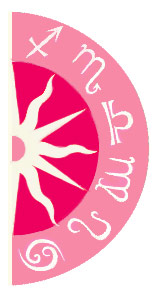 Discover what 2015 holds for you: