From August 31, 2015 thru September 6, 2015
Your home might be your castle, but somebody (apparently) forgot to pull up the drawbridge come Monday. There's all sorts of fighting going on, and it's up to you to clear the combatants out of the courtyard. Be nice, but be firm. Things should settle down by midweek, and then it's high time to forget about everybody and everything else and indulge yourself. What does 'you time' mean? Anything you want -- shopping, going out, blowing off work, whatever. Just use your imagination. This weekend, be careful how you come across to other people, because you're likely to be misinterpreted. Try to use small words and be really, painfully, even stupidly nice.
What can you expect for the next 12 months of your love life? Know in advance when passion will ignite and learn how to make your love prospects grow, and prosper! Your 12-Month Love Tarot reveals your optimum times for taking a relationship to the next level, opportunities for hot-and-heavy romance, and more!
Read More »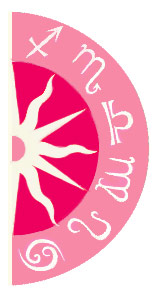 Discover what 2015 holds for you: