From November 23, 2015 thru November 29, 2015
Avoid big, confusing commitments as the week begins, whether mundane (like, say, a new cell-phone calling plan) or more emotional in nature (like, say, a hot date with someone cute but dangerous). Rest assured, you'll feel more sure-footed making decisions later in the week. Tuesday and Wednesday could present problems in your social life, and the best thing to do right now might also be (weirdly) the selfish thing. So go ahead and put yourself first for once. Late in the week, you'll be -- successfully! -- juggling competing commitments, and this weekend you'll have the smarts to keep from overreacting and getting emotional.
Your Love Tarot reading can give you the foresight to navigate the romantic ups and downs of your life. Get deep insight and sound advice for your romantic situation. Let the cards predict the future of your love relationship, show you how can adapt and grow together, and make the best out of it! This reading helps you to make wise choices in love.
Read More »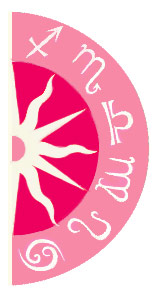 Discover what 2016 holds for you: