From November 23, 2015 thru November 29, 2015
Avoid big, confusing commitments as the week begins, whether mundane (like, say, a new cell-phone calling plan) or more emotional in nature (like, say, a hot date with someone cute but dangerous). Rest assured, you'll feel more sure-footed making decisions later in the week. Tuesday and Wednesday could present problems in your social life, and the best thing to do right now might also be (weirdly) the selfish thing. So go ahead and put yourself first for once. Late in the week, you'll be -- successfully! -- juggling competing commitments, and this weekend you'll have the smarts to keep from overreacting and getting emotional.
Angels watch over you, providing strength and love when you need it most. The Tarot of Angels describes what your birth angel says about you and your life path. Learn what the angels have done for you in the past, what they are doing now, and what they will do in the future to help you. Build hope and faith with the Tarot of Angels!
Read More »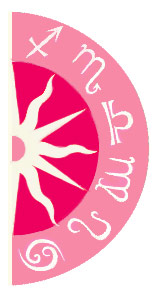 Discover what 2016 holds for you: