From May 25, 2015 thru May 31, 2015
Monday and Tuesday you're the center of activity, a communications hub, the person people call to find out what everyone else is doing. It's strange that you should be in a position of so much social power and yet single. You know everyone! Wednesday through Friday you think up a couple fun excuses to bring people together but no one's schedules match up. Then you go home and try to cook something or bake something and it goes so colossally wrong you have to toss it out the kitchen window. This week is just screwy. Saturday and Sunday, take it easy. The less you do, the better.
What do you want most in life? The Vision Quest Tarot is a guide to help you achieve your biggest goals. Whether your personal vision involves romance, riches, or personal happiness, you'll take a giant step toward success and fulfillment with this amazing five-card reading. Find out what you must focus on now to manifest your heart's desire!
Read More »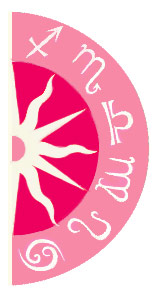 Discover what 2015 holds for you: