From July 6, 2015 thru July 12, 2015
Ready for a great Monday? The start of the week almost shouldn't be this much fun, but why fight it? You'll have a great day getting things done and connecting with friends -- as well as friends-to-be and maybe even more-than-friends-to-be, if you're lucky. The middle of the week could get bumpy, especially with problems that potentially threaten your domestic bliss. Be flexible and attentive, and things will work themselves out. Going into the weekend, beware of emotional intensity and personal upheaval. That could be good or bad -- the nature of the change is up to you.
The Zodiac Love Tarot reveals the truth about your love life. Learn which obstacles are in your way and where your strengths lie. This reading clarifies important relationship issues, allowing you to search for answers through the symbolism of astrology and Tarot cards. The imagery of this unique system allows you to achieve your heart's desire.
Read More »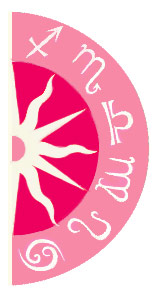 Discover what 2015 holds for you: