From February 1, 2016 thru February 7, 2016
Wearing something you wouldn't normally wear is not a bad idea on Monday. Electricity is in the air. You're feeling bold. The mood is just right for something a little wild. And breaking out of your shell is really working for you right now. This is going to be a week to look back on. A week of new beginnings. The new you. (Okay, that's a bit cheesy, but you get it.) On Friday, if you're trying to decide between the plain lamp and the extravagant one, reach for the extravagant one. You have a strong sense of style and this weekend someone else is going to notice.
Fill your life with joy by learning about your personal chakras, or spiritual energies. Wondering why you feel out-of-whack some days, then fantastic the next? What is really happening in your soul? The Chakra Tarot helps you discover the truth by revealing the state of your body's seven sacred energy centers, and how each affects your life.
Read More »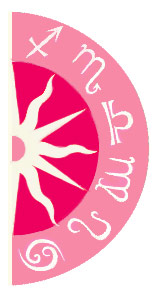 Discover what 2016 holds for you: