From November 30, 2015 thru December 6, 2015
You finally have the luxury to step back a bit and take a look at the bigger picture. You've been hustling and bustling for a while now, paying attention to details and making sure everyone else is happy. Now the question is: Are you happy? Do you like where things are going? Do you and you-know-who have enough chemistry? You'll be turning these questions over in your mind all week. Some days you might wake up feeling ambitious about crossing things off your to-do list, but this is not the week for menial tasks. It's not a weekend for chores either. It is, however, a great weekend for a dinner party.
We all have wishes, but sometimes we aren't sure if, when, or how they will be granted. Your Make a Wish Tarot reveals how you can make a dream your reality. This three-card reading explains the circumstances surrounding your wish, the challenges to overcome, and the final result. Will your wish come true? Find out!
Read More »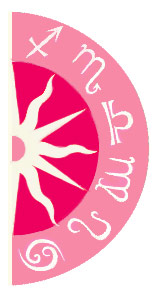 Discover what 2016 holds for you: