From August 24, 2015 thru August 30, 2015
You couldn't get a tastier week if you'd had it custom catered from the best restaurant in town. Everyone's treating your words as the gospel truth, your biggest crush can't seem to keep their eyes off you, and you're totally set for a new job or groovy promotion and something a little more challenging (and fun) vis-a-vis your social life. Wind up the weekend with taking care of life at home -- it may be boring, but elves don't actually come out at night to do your laundry. It's weird how pleasing it can be to check things off that to-do list.
This unique 12-card reading links the wisdom of the Tarot with the twelve symbolic houses of Astrology. Learn which forces of destiny are influencing each major area of your life, and how to bring more happiness and fulfillment into your world. If you want insight into different areas of your life over the next year, 12-House Tarot is for you!
Read More »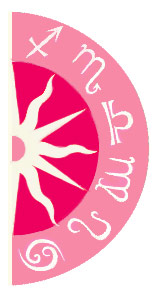 Discover what 2015 holds for you: