From May 25, 2015 thru May 31, 2015
Monday and Tuesday you're the center of activity, a communications hub, the person people call to find out what everyone else is doing. It's strange that you should be in a position of so much social power and yet single. You know everyone! Wednesday through Friday you think up a couple fun excuses to bring people together but no one's schedules match up. Then you go home and try to cook something or bake something and it goes so colossally wrong you have to toss it out the kitchen window. This week is just screwy. Saturday and Sunday, take it easy. The less you do, the better.
This unique 12-card reading links the wisdom of the Tarot with the twelve symbolic houses of Astrology. Learn which forces of destiny are influencing each major area of your life, and how to bring more happiness and fulfillment into your world. If you want insight into different areas of your life over the next year, 12-House Tarot is for you!
Read More »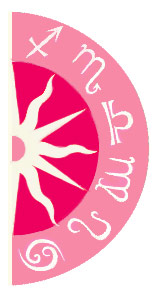 Discover what 2015 holds for you: