From August 24, 2015 thru August 30, 2015
You couldn't get a tastier week if you'd had it custom catered from the best restaurant in town. Everyone's treating your words as the gospel truth, your biggest crush can't seem to keep their eyes off you, and you're totally set for a new job or groovy promotion and something a little more challenging (and fun) vis-a-vis your social life. Wind up the weekend with taking care of life at home -- it may be boring, but elves don't actually come out at night to do your laundry. It's weird how pleasing it can be to check things off that to-do list.
Angels watch over you, providing strength and love when you need it most. The Tarot of Angels describes what your birth angel says about you and your life path. Learn what the angels have done for you in the past, what they are doing now, and what they will do in the future to help you. Build hope and faith with the Tarot of Angels!
Read More »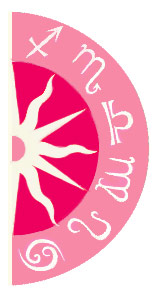 Discover what 2015 holds for you: