From August 24, 2015 thru August 30, 2015
You couldn't get a tastier week if you'd had it custom catered from the best restaurant in town. Everyone's treating your words as the gospel truth, your biggest crush can't seem to keep their eyes off you, and you're totally set for a new job or groovy promotion and something a little more challenging (and fun) vis-a-vis your social life. Wind up the weekend with taking care of life at home -- it may be boring, but elves don't actually come out at night to do your laundry. It's weird how pleasing it can be to check things off that to-do list.
Get a clear perspective on your perplexing situation! The Egyptian Tarot comes to us from the time pharaohs walk as gods among the living. The left eye of Horus, an indestructible sky god, is associated with the Moon (lunar cycles) while the right eye is associated with the Sun. Together, they'll help you see deeply into your present and future.
Read More »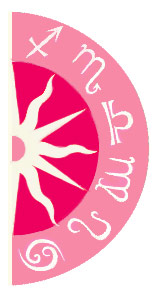 Discover what 2015 holds for you: