From February 8, 2016 thru February 14, 2016
You've made some headway with you-know-who, and the beginning of the week would be a good time to call and see if they're up for going out with you sometime in the next week or so. Make a tentative plan that either one of you can cancel -- that way they can opt out. And then just see what happens. Love-wise, this is a mellow week for you. Wednesday and Thursday you're caught up in stuff at home (you may get involved in a minor argument about something). This weekend, do something for yourself. Hit the gym. Or read a book. Brainy is way sexy.
Fill your life with joy by learning about your personal chakras, or spiritual energies. Wondering why you feel out-of-whack some days, then fantastic the next? What is really happening in your soul? The Chakra Tarot helps you discover the truth by revealing the state of your body's seven sacred energy centers, and how each affects your life.
Read More »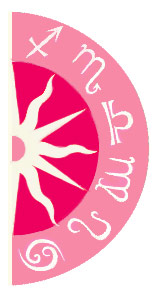 Discover what 2016 holds for you: