From July 27, 2015 thru August 2, 2015
Monday and Tuesday are both opposite days for you, where 'yes' means 'no' and vice versa. If you can inflict your sass on the rest of the world quickly, you'll be insulated from their business. The whole week might seem like one long party if you can maintain the energy. It might seem corny, but Friday is a great time to think about the future and what you want to do with it. Expect a surprisingly energetic weekend, full of good feelings, cute people and an unstoppable drive for fun.
By understanding the secrets hidden within your past lives, you can get closure and start planning the life you've always dreamed of. Your Karma Oracle explains who you were, who has had the biggest impact on you, your karmic inheritance (special gifts), and what you need to do to rid yourself of negative energy and get the life you really want!
Read More »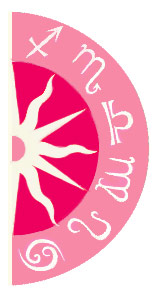 Discover what 2015 holds for you: