From July 27, 2015 thru August 2, 2015
Whoa! Slow down! This week starts with a short-lived cash flow problem that sets the pace for the days to come. You'll be forced to deal with the Benjamins, but once that's over by midweek (or possibly week's end) you should be feeling pretty good. People's energy will start to flag as the weekend draws near, but you'll be up for chatting and reminiscing with just about anyone. Big ideas will get thrown down, but save the action for later. Don't reach out so much over the weekend -- people will be dealing with their own sundry problems.
Dreams are not just random mental events that happen when we are asleep. They are incredibly symbolic, unconscious messages. They can give you advice, warnings, and reveal secret meanings behind your circumstances.
Read More »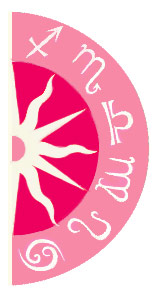 Discover what 2015 holds for you: