From May 18, 2015 thru May 24, 2015
Monday and Tuesday are perfect for starting new things, even relationships -- your energy will be well suited to beginnings, but break-ups or other endings should wait for a few days at least. You will find that financial business consumes most of your attention midweek, and if you can put the brakes on spending for a while, you'll be glad you did. Your mental powers will be sharper than ever over the weekend, so you may want to take a few hours to reconsider old ways of doing things if you can spare the time.
Angels watch over you, providing strength and love when you need it most. The Tarot of Angels describes what your birth angel says about you and your life path. Learn what the angels have done for you in the past, what they are doing now, and what they will do in the future to help you. Build hope and faith with the Tarot of Angels!
Read More »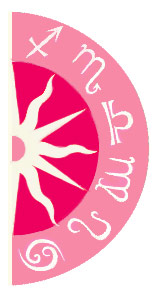 Discover what 2015 holds for you: