From July 6, 2015 thru July 12, 2015
Cat got your tongue? Then try email! Monday, you need to find some sort of creative way to communicate, otherwise you'll end up with misconceptions and misunderstandings between you and possible love connections. (How unusual for smooth-talking you!) Your conversational skills should pop back online by midweek, as you become the master of chatter once again. Expect a surge of intellect, and along with that the attendant witty banter -- and along with that, the inevitable flirtation and romance! You just can't help yourself, it's true. Slow up going into the weekend and try to take things down a notch. Superficial talk was fine before, but now you need to prove you can make deeper connections.
Fill your life with joy by learning about your personal chakras, or spiritual energies. Wondering why you feel out-of-whack some days, then fantastic the next? What is really happening in your soul? The Chakra Tarot helps you discover the truth by revealing the state of your body's seven sacred energy centers, and how each affects your life.
Read More »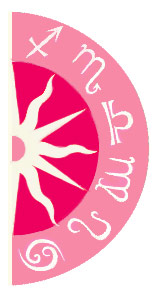 Discover what 2015 holds for you: