From August 3, 2015 thru August 9, 2015
Get ready for big fun as early as Monday -- not everyone is still sleeping off their weekends, and you can score some huge points with the right people just by showing up. It'll be a party wherever you are. Make sure you don't just automatically say yes to every invitation, though. Someone is going to get all up in your business midweek, probably someone you thought you knew better. Just let them crank away while you think about other things. Pick up speed as Friday arrives, so you can zip into the weekend feeling spunky.
Standing at a crossroads? Afraid to make a mistake? Can't decide? That's what your Yes/No Tarot reading was designed to help you with - quick, easy, and simple! This powerful reading is like a trusted friend, guidance counselor, and oracle all in one. You'll get a straight, honest answer to help you make the best decisions.
Read More »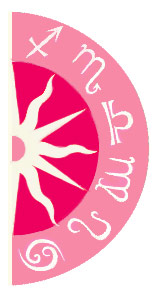 Discover what 2015 holds for you: