From August 24, 2015 thru August 30, 2015
Start exercising those brain cells on Monday -- just like your abs, they get flabby if you don't put them through their paces a couple times a week. Impress the powers that be at work, or just remind your friends what a charming know-it-all you are. Those same friends will likely eat up a lot of your time at the end of the week; expect a lot of he-said, she-said sort of problems. If no one's listening to you, don't get mad; just find something more interesting to do. Make some time for a new cutie in your life -- the weekend is just asking for a little action.
What can you expect to happen in your major life realsm over the next 12 months? Let the power of the Tarot reveal your future. Your 12-Month Tarot reading is your exclusive guide for love, relationships, career, money, and more! Understand the next year of your life in a unique, revealing way with this popular report.
Read More »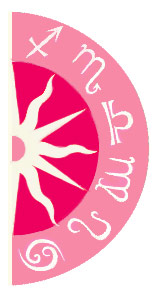 Discover what 2015 holds for you: