From May 25, 2015 thru May 31, 2015
Monday and Tuesday are a flurry of activity, but it's not really productive activity. You don't feel like you have the time to communicate with the people you want to communicate with. When you do get a chance to make that phone call, the other end of the line keeps cutting out, or it goes straight to voicemail. Frustrating! Wednesday through Friday, however, your fortunes change. These three days are romantic to the max and all the communicating you need to do with you-know-who is largely intuitive. Feels amazing. This weekend, take some time off from the rest of the world.
Fill your life with joy by learning about your personal chakras, or spiritual energies. Wondering why you feel out-of-whack some days, then fantastic the next? What is really happening in your soul? The Chakra Tarot helps you discover the truth by revealing the state of your body's seven sacred energy centers, and how each affects your life.
Read More »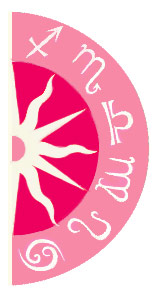 Discover what 2015 holds for you: