From February 1, 2016 thru February 7, 2016
You and everyone you know are busy bees on Monday, shaking hands, introducing yourselves, telling stories, generating ideas, flirting. Maybe even flirting shamelessly. And why not? There is nothing wrong with being clear about your intentions. That's how you're able to get things done in other realms of your life, and on Tuesday and Wednesday your love life will be no different. People like it when you cut to the point. You are brilliant at cutting to the point, and at conversation in general, which will come in handy in a social situation Friday. Don't stop communicating on Sunday or someone might misread you.
Fill your life with joy by learning about your personal chakras, or spiritual energies. Wondering why you feel out-of-whack some days, then fantastic the next? What is really happening in your soul? The Chakra Tarot helps you discover the truth by revealing the state of your body's seven sacred energy centers, and how each affects your life.
Read More »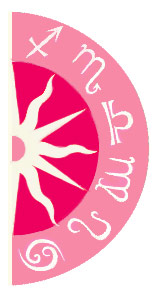 Discover what 2016 holds for you: