From May 4, 2015 thru May 10, 2015
Even if it seems that someone else holds all the cards early this week, the outcome is entirely up to you. Don't let on that your position is weak or it will all fall apart. Once that's behind you, see if you can hole up on your own for a while -- communication is going to be extra fuzzy, and you might misinterpret a friend or sweetie in a big way. The weekend brings a wave of good mental energy that will provoke some interesting changes in your social group.
Get a clear perspective on your perplexing situation! The Egyptian Tarot comes to us from the time pharaohs walk as gods among the living. The left eye of Horus, an indestructible sky god, is associated with the Moon (lunar cycles) while the right eye is associated with the Sun. Together, they'll help you see deeply into your present and future.
Read More »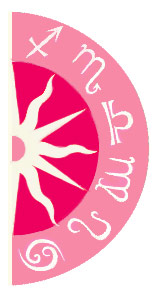 Discover what 2015 holds for you: