From August 24, 2015 thru August 30, 2015
Start exercising those brain cells on Monday -- just like your abs, they get flabby if you don't put them through their paces a couple times a week. Impress the powers that be at work, or just remind your friends what a charming know-it-all you are. Those same friends will likely eat up a lot of your time at the end of the week; expect a lot of he-said, she-said sort of problems. If no one's listening to you, don't get mad; just find something more interesting to do. Make some time for a new cutie in your life -- the weekend is just asking for a little action.
Angels watch over you, providing strength and love when you need it most. The Tarot of Angels describes what your birth angel says about you and your life path. Learn what the angels have done for you in the past, what they are doing now, and what they will do in the future to help you. Build hope and faith with the Tarot of Angels!
Read More »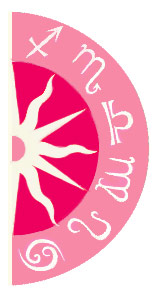 Discover what 2015 holds for you: