From November 30, 2015 thru December 6, 2015
The workweek begins in a frantic blur. There's a lot coming your way on Monday, and it's pretty hard to see when things are ever going to calm down. Until Thursday, you might find yourself lost in your head and unable to express yourself. You have a lot going on right now. But then on Friday, you're finally going to have a chance to go out with some friends. The downtime will be well deserved. Over the weekend, after a long stretch of rest and relaxation, you're going to start to feel more like yourself again.
The Zodiac Love Tarot reveals the truth about your love life. Learn which obstacles are in your way and where your strengths lie. This reading clarifies important relationship issues, allowing you to search for answers through the symbolism of astrology and Tarot cards. The imagery of this unique system allows you to achieve your heart's desire.
Read More »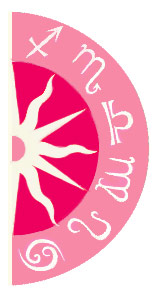 Discover what 2016 holds for you: