From June 29, 2015 thru July 5, 2015
Life gets a little more confusing than you'd like it to be on Monday, but don't let that keep you from trying to do things your way. If there's a sweetie in the picture, they'll need to check back in with you later. By Wednesday you'll have figured things out and you'll be ready for the new person that's just about due to make their big entrance in your life. You'll know them when you see them. This weekend will be busy -- so busy that you might lose track of a few appointments.
Angels watch over you, providing strength and love when you need it most. The Tarot of Angels describes what your birth angel says about you and your life path. Learn what the angels have done for you in the past, what they are doing now, and what they will do in the future to help you. Build hope and faith with the Tarot of Angels!
Read More »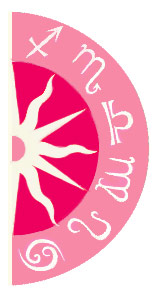 Discover what 2015 holds for you: