From February 8, 2016 thru February 14, 2016
Getting through to your family at the beginning of the week is going to be no easy thing. But be as clear as possible and don't fret about what they think. They love you and it's okay that you don't always see eye-to-eye. No matter how the conversation goes, the rest of the week is going to be pretty incredible. And, yes, romantic -- especially on Wednesday and Thursday (when you and you-know-who get to spend your time focusing on each other). Friday and Saturday you're going to be somewhat withdrawn and lost in thought about it all, but an afternoon date on Sunday is a swell idea.
We all have wishes, but sometimes we aren't sure if, when, or how they will be granted. Your Make a Wish Tarot reveals how you can make a dream your reality. This three-card reading explains the circumstances surrounding your wish, the challenges to overcome, and the final result. Will your wish come true? Find out!
Read More »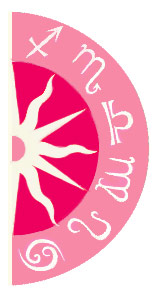 Discover what 2016 holds for you: