From April 20, 2015 thru April 26, 2015
Nobody's telling you what to do early this week, so take care of your unfinished business and then get on with whatever feels most right to you. You may be surprised where you end up. Expect big, positive emotions to flood your life later in the week -- by Friday night you might be on the verge of making a big decision about your home or romantic life. The weekend should be one big, outrageous party for you and your (very lucky) people.
By understanding the secrets hidden within your past lives, you can get closure and start planning the life you've always dreamed of. Your Karma Oracle explains who you were, who has had the biggest impact on you, your karmic inheritance (special gifts), and what you need to do to rid yourself of negative energy and get the life you really want!
Read More »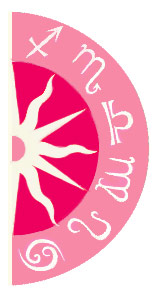 Discover what 2015 holds for you: