From August 17, 2015 thru August 23, 2015
You know what you need in your life on Monday? A dinner party. Convince a friend to have one or, if that doesn't work, throw one yourself on the fly. Midweek, get all your friends together -- if possible, friends of yours who don't know each other -- and try to initiate a crazy dinner conversation topic. You know fun people and they like fun parties. And who knows? Maybe a friend of a friend will bring someone along for you to fall in love with. This weekend you're going to meet people, and you're going to be pretty successful so long as you take risks and follow your intuition.
This unique 12-card reading links the wisdom of the Tarot with the twelve symbolic houses of Astrology. Learn which forces of destiny are influencing each major area of your life, and how to bring more happiness and fulfillment into your world. If you want insight into different areas of your life over the next year, 12-House Tarot is for you!
Read More »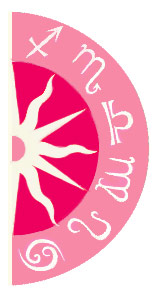 Discover what 2015 holds for you: