From June 22, 2015 thru June 28, 2015
It's weird how many small pieces fall into place on Monday and Tuesday -- not to mention how many phone calls you get from people you haven't heard from in a while. They're most likely people you don't have any particular urgent news for but you love hearing from them nonetheless. Wednesday and Thursday, you'd like to get your life in order around the house, but for some reason that's a lot harder. Friday through Sunday, you'd like to hit the town and try to meet someone, but you're feeling a little cranky. A little homebody-ish. You should probably stay in and pamper yourself.
Fill your life with joy by learning about your personal chakras, or spiritual energies. Wondering why you feel out-of-whack some days, then fantastic the next? What is really happening in your soul? The Chakra Tarot helps you discover the truth by revealing the state of your body's seven sacred energy centers, and how each affects your life.
Read More »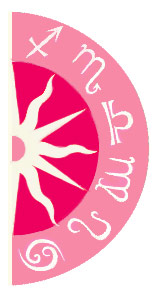 Discover what 2015 holds for you: