From November 16, 2015 thru November 22, 2015
You deserve all the world has to offer. And on Monday you're going to decide to purchase one of those offerings. It might be a spendy acquisition, but if you've been frugal lately, well, consider this your reward. The rest of the week is going to offer you rewards in slightly smaller packages. Good friends you haven't heard from in a while are going to call. A cutie is going to give you the eye at the grocery store. Social outings will be spontaneous and fun. Things might be less fun on the home front this weekend, but don't let the pressure get to you. Relax.
Wondering who your soul mate is - and if this person might already be in your life... or how to meet him or her? This Tarot reading analyzes your side of the relationship as well as your love interest's side, and then shows you the final result. You'll know how close you are to true love once you get your Soul Mate Tarot reading!
Read More »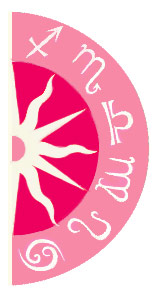 Discover what 2016 holds for you: