From July 20, 2015 thru July 26, 2015
You have a quick mind and a good memory, which means that no one's ever able to pull the wool over your eyes, especially Monday and Tuesday. But don't be so sure that everyone's always trying to blindfold you. Jumping to conclusions is only going to land you in weird situations that make no sense. On Thursday, you're going to go to a dinner party or a house party or a work party that is going to remind you just how peachy keen your friends are, and the weekend -- surprisingly enough -- will be fun and kind of wild. So relax and enjoy it.
Dreams are not just random mental events that happen when we are asleep. They are incredibly symbolic, unconscious messages. They can give you advice, warnings, and reveal secret meanings behind your circumstances.
Read More »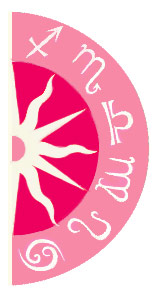 Discover what 2015 holds for you: