From June 22, 2015 thru June 28, 2015
It's weird how many small pieces fall into place on Monday and Tuesday -- not to mention how many phone calls you get from people you haven't heard from in a while. They're most likely people you don't have any particular urgent news for but you love hearing from them nonetheless. Wednesday and Thursday, you'd like to get your life in order around the house, but for some reason that's a lot harder. Friday through Sunday, you'd like to hit the town and try to meet someone, but you're feeling a little cranky. A little homebody-ish. You should probably stay in and pamper yourself.
Your Love Tarot reading can give you the foresight to navigate the romantic ups and downs of your life. Get deep insight and sound advice for your romantic situation. Let the cards predict the future of your love relationship, show you how can adapt and grow together, and make the best out of it! This reading helps you to make wise choices in love.
Read More »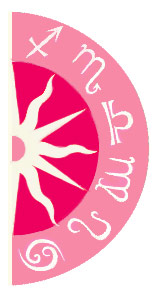 Discover what 2015 holds for you: