From November 23, 2015 thru November 29, 2015
Avoid big, confusing commitments as the week begins, whether mundane (like, say, a new cell-phone calling plan) or more emotional in nature (like, say, a hot date with someone cute but dangerous). Rest assured, you'll feel more sure-footed making decisions later in the week. Tuesday and Wednesday could present problems in your social life, and the best thing to do right now might also be (weirdly) the selfish thing. So go ahead and put yourself first for once. Late in the week, you'll be -- successfully! -- juggling competing commitments, and this weekend you'll have the smarts to keep from overreacting and getting emotional.
We all have wishes, but sometimes we aren't sure if, when, or how they will be granted. Your Make a Wish Tarot reveals how you can make a dream your reality. This three-card reading explains the circumstances surrounding your wish, the challenges to overcome, and the final result. Will your wish come true? Find out!
Read More »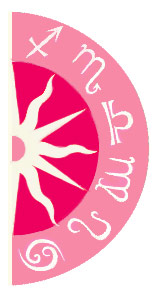 Discover what 2016 holds for you: