From November 16, 2015 thru November 22, 2015
Monday you're going to feel a little bit like one of those toys that speak when someone yanks the string. You'll be able to talk to anyone. But for some reason you're going to have trouble communicating with your family this week, especially on Wednesday and Thursday. By Friday, the madness of the week (and all the incessant chatter!) will start to overwhelm you. What you really want is just one special someone to share your thoughts with. Preferably over a romantic meal. With candles. Friday night? It's possible. This weekend, do yourself a favor and catch up on much-needed rest.
Angels watch over you, providing strength and love when you need it most. The Tarot of Angels describes what your birth angel says about you and your life path. Learn what the angels have done for you in the past, what they are doing now, and what they will do in the future to help you. Build hope and faith with the Tarot of Angels!
Read More »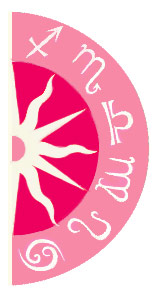 Discover what 2016 holds for you: