From July 20, 2015 thru July 26, 2015
You have some pals who can help you out on Monday. Sure, first dates are prone to causing freakouts even in the calmest of people, but your friends have some clever ideas about how to make this all run a little smoother. Toward the middle of the week, you're going to have pangs of regret about a purchase you made, and if it isn't too late you may consider returning it. Then again, maybe it'd be nice to give something way over-the-top just for the heck of it. These are the kinds of dilemmas that will face you all week until Sunday, which will be a day of smooth sailing.
Angels watch over you, providing strength and love when you need it most. The Tarot of Angels describes what your birth angel says about you and your life path. Learn what the angels have done for you in the past, what they are doing now, and what they will do in the future to help you. Build hope and faith with the Tarot of Angels!
Read More »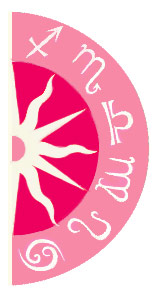 Discover what 2015 holds for you: