From November 16, 2015 thru November 22, 2015
When the current is really strong, it's hard to swim upstream, but if you can ease the situation at work, everyone else will be thankful. Otherwise, you might just want to jump out of the stream altogether. Let the others duke it out. The truth is, you have a potential relationship on the horizon, and you don't want to be distracted this week by the hysterics of other people. Your best bet Wednesday and Thursday, love-wise, is to take the plunge. Lose yourself. Be receptive to romantic glances and cheesy all-night conversations. You can start finding balance and figuring out what it all means this weekend.
This unique 12-card reading links the wisdom of the Tarot with the twelve symbolic houses of Astrology. Learn which forces of destiny are influencing each major area of your life, and how to bring more happiness and fulfillment into your world. If you want insight into different areas of your life over the next year, 12-House Tarot is for you!
Read More »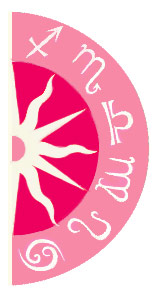 Discover what 2016 holds for you: