From June 22, 2015 thru June 28, 2015
Monday and Tuesday you are like a cartoon version of your best self, tidying up and feeling good at the sight of a clean desktop, a clean kitchen, a checked-off to-do list. It's funny (and a little insane) how much your happiness is tied to things being in order. And it's funny how much confidence it gives you: Wednesday and Thursday, you're able to make serious inroads vis-a-vis you-know-who. (A long-standing crush.) Friday through Sunday you are watching their every gesture, reading into their every text message, trying to interpret the subtext.
Get help making the most of a prospective or new romance! Your Love Potential is calculated using the full deck of Tarot cards. Assess both the major themes and the projected durations of the three main phases of relationships: lust, attraction, and attachment.
Read More »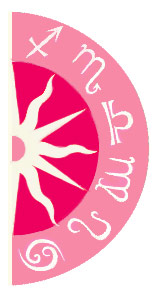 Discover what 2015 holds for you: