From November 16, 2015 thru November 22, 2015
Sometimes the best strategy is to be a brick wall. But on Monday you're going to want to be more like peanut butter. Flexible. Adaptable. That's the only way you're going to be able to get anything done this week. Most of what needs to get done, it turns out, isn't for your own benefit but for the benefit of a couple of friends. But you're also going to have time to start some projects of your own. Top project? Seducing you-know-who. This weekend, it might be time to really make your presence known. Do something splashy. Something big.
Your Love Tarot reading can give you the foresight to navigate the romantic ups and downs of your life. Get deep insight and sound advice for your romantic situation. Let the cards predict the future of your love relationship, show you how can adapt and grow together, and make the best out of it! This reading helps you to make wise choices in love.
Read More »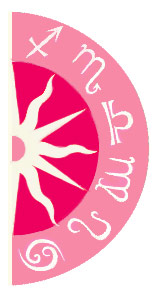 Discover what 2016 holds for you: