From June 22, 2015 thru June 28, 2015
Monday and Tuesday you are like a cartoon version of your best self, tidying up and feeling good at the sight of a clean desktop, a clean kitchen, a checked-off to-do list. It's funny (and a little insane) how much your happiness is tied to things being in order. And it's funny how much confidence it gives you: Wednesday and Thursday, you're able to make serious inroads vis-a-vis you-know-who. (A long-standing crush.) Friday through Sunday you are watching their every gesture, reading into their every text message, trying to interpret the subtext.
Your Love Tarot reading can give you the foresight to navigate the romantic ups and downs of your life. Get deep insight and sound advice for your romantic situation. Let the cards predict the future of your love relationship, show you how can adapt and grow together, and make the best out of it! This reading helps you to make wise choices in love.
Read More »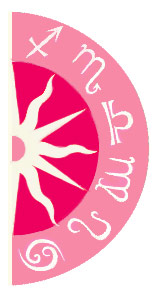 Discover what 2015 holds for you: