From September 7, 2015 thru September 13, 2015
You were pretty sure you knew how you felt about this person at the week's start, but someone's brought up a good point you hadn't considered. It's amazing how intelligent and perceptive your friends are. Maybe it's time you looked at this relationship with an entirely new set of eyes. Midweek, a new set of eyes is exactly what you're going to wish you had -- everything that seemed crystal clear is suddenly going to turn blurry. Weird. What's up? Share this latest development with your friends near the end of the week. When it comes to quality advice, they're the best.
Angels watch over you, providing strength and love when you need it most. The Tarot of Angels describes what your birth angel says about you and your life path. Learn what the angels have done for you in the past, what they are doing now, and what they will do in the future to help you. Build hope and faith with the Tarot of Angels!
Read More »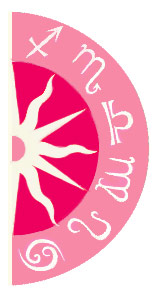 Discover what 2015 holds for you: