From September 7, 2015 thru September 13, 2015
Monday, you want to help the world, but you can't help the whole world -- the world is big and there are so many people in it you haven't even met yet. But your goals are noble. Give yourself a break and just try to meet three or four new people by midweek. Who knows? One of them might even be a potential love interest. The more attention you lavish on others, the more attention they're going to lavish on you. This weekend, you will feel more connected and more absorbed in the lives of the people you care about than ever before.
Wondering who your soul mate is - and if this person might already be in your life... or how to meet him or her? This Tarot reading analyzes your side of the relationship as well as your love interest's side, and then shows you the final result. You'll know how close you are to true love once you get your Soul Mate Tarot reading!
Read More »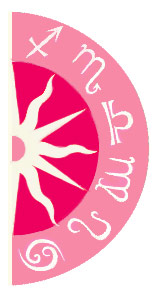 Discover what 2015 holds for you: