From February 15, 2016 thru February 21, 2016
All eyes are on you at the beginning of the week, including the eyes of a grumpy authority figure. Do the right thing and you have nothing to worry about. On Tuesday or Wednesday, someone's going to need a hand with something -- your assistance with a project, maybe even some personal advice -- and you'll be happy to help out. If you could help the entire world (teach them to sing, and all that) you would, but Thursday and Friday you might want to focus on a person or two close to home. Your selflessness this week will do wonders to your karma. The weekend looks bright on all fronts.
Fill your life with joy by learning about your personal chakras, or spiritual energies. Wondering why you feel out-of-whack some days, then fantastic the next? What is really happening in your soul? The Chakra Tarot helps you discover the truth by revealing the state of your body's seven sacred energy centers, and how each affects your life.
Read More »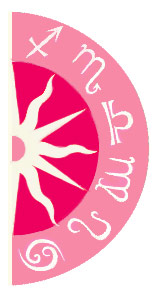 Discover what 2016 holds for you: