From September 7, 2015 thru September 13, 2015
Your old organizational system? Toss it out the window on Monday. As your life becomes more chaotic, the need for a better way of keeping your stuff in order has become crucial. How are you ever going to be able to show someone your place when your place is buried under mountains of paperwork and clutter? By midweek, after you clear off a couple of main surfaces (the desk, the dresser, the dashboard in your car), you'll start seeing and thinking clearer too. It's funny how transforming a few efforts toward self-improvement can be. You are growing increasingly confident, and confidence is attractive, especially over the weekend.
Worried about money? Your Gold Tarot can put you on the path to greater wealth! You'll see the financial strengths and challenges, and be better able to make the best of your assets. You'll be raking in the cash in no time with help from your Gold Tarot - it's like consulting a personal financial advisor!
Read More »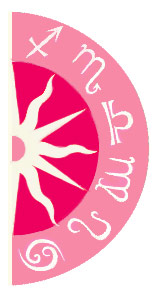 Discover what 2015 holds for you: