From June 1, 2015 thru June 7, 2015
It's possible that you're thinking about this too hard. Your analytic powers sometimes rip whatever you're analyzing to shreds, and Monday through Wednesday, you're most likely analyzing your love life -- or, specifically, a love interest. But love is one thing that never stands up to analysis. Thursday and Friday, the moment is right for you to approach you-know-who and ask them out, even if you do it awkwardly. Worry not. Fumbling in these situations is cute. And risk-taking is in the stars. It just so happens that this weekend is incredibly romantic. You lucky duck.
Met someone special and want to make it work? Your Relationship Zodiac Tarot was designed to help you! Get a clear picture of your union's strengths and weaknesses as well as how to overcome challenges. This two-in-one reading combines the wisdom of the Tarot with the fortune-telling abilities of the Zodiac, so it's an amazing, insightful value!
Read More »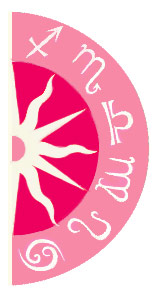 Discover what 2015 holds for you: