From November 23, 2015 thru November 29, 2015
Don't get stomped on! Other people might try to treat you like a doormat as the week begins, but you've got the power to stop them -- or, at the very least, the power to walk away. The middle of the week should be much easier, as you hit a brilliant streak of luck (although you still might have trouble steering people in authority to your cause). Thursday and Friday could finally bring you help from high places, but you might find -- to your surprise! -- that you're the one doing most of the helping. (Who knew you had it in you?) This weekend, give in to your daydreams.
The Zodiac Love Tarot reveals the truth about your love life. Learn which obstacles are in your way and where your strengths lie. This reading clarifies important relationship issues, allowing you to search for answers through the symbolism of astrology and Tarot cards. The imagery of this unique system allows you to achieve your heart's desire.
Read More »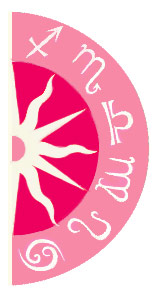 Discover what 2016 holds for you: