From November 30, 2015 thru December 6, 2015
Everyone needs you on Monday, which is fine with you, since you have more than enough energy to go around. You must be eating a lot of vegetables. You're absolutely radiant. Keep treating yourself well -- and keep helping out friends whenever you can. By Wednesday you're going to feel like you're on top of a mountain. A slight problem may suddenly arise on Thursday, and you won't regain your footing as easily as you'd hoped. But this weekend you're going to feel grounded again and -- lucky you! -- loved. Plus, it looks like you're going to eat well too.
Get a clear perspective on your perplexing situation! The Egyptian Tarot comes to us from the time pharaohs walk as gods among the living. The left eye of Horus, an indestructible sky god, is associated with the Moon (lunar cycles) while the right eye is associated with the Sun. Together, they'll help you see deeply into your present and future.
Read More »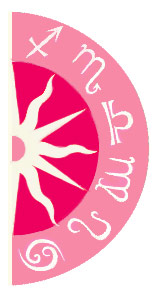 Discover what 2016 holds for you: