From May 25, 2015 thru May 31, 2015
Your tendency to be overly critical really threatens to ruin everything on Monday and Tuesday. Take that part of your brain out of your head and stomp on it. It's of no use to you. And it's related to that part of your brain that has to ask a bunch of questions before agreeing to do something. Just go do it. Part of the joy in life is finding out. Wednesday through Friday, you're reinventing yourself in other ways too -- and getting rid of stuff. Mostly getting rid of stuff. You feel lighter, more balanced and, yes, happier. This weekend is fuzzy and confusing. It's full of mystery.
Angels watch over you, providing strength and love when you need it most. The Tarot of Angels describes what your birth angel says about you and your life path. Learn what the angels have done for you in the past, what they are doing now, and what they will do in the future to help you. Build hope and faith with the Tarot of Angels!
Read More »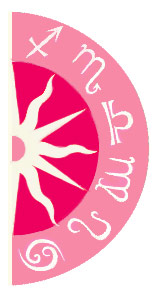 Discover what 2015 holds for you: