From May 4, 2015 thru May 10, 2015
Work is strange, at best, early this week, since your boss seems to be taking great delight in contradicting pretty much everyone within earshot. You don't really have to deal with this directly, but try to keep the mood light if possible. You might need to step up on Thursday or Friday to get your people moving in the right direction -- they'll be all over the place. Don't stress out this weekend, no matter how busy it gets. Remember to give yourself a nice long break from time to time.
The Zodiac Love Tarot reveals the truth about your love life. Learn which obstacles are in your way and where your strengths lie. This reading clarifies important relationship issues, allowing you to search for answers through the symbolism of astrology and Tarot cards. The imagery of this unique system allows you to achieve your heart's desire.
Read More »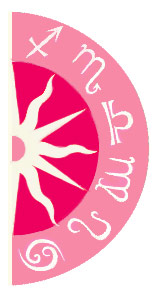 Discover what 2015 holds for you: