From February 8, 2016 thru February 14, 2016
Relationships are all you can think about at the beginning of the week -- although probably not relationships of the romantic variety. It's probably a work thing. You thought a certain partnership was going to be mutually beneficial, but it turns out this other person is all take, take, take. Sheesh! Who has time for that? You don't, and later in the week you're going to make that pretty clear. Even if no one says anything to you directly, people on the sidelines are going to be cheering you on. Confidence is a winning, attractive quality. And you never know who's paying attention.
What do you want most in life? The Vision Quest Tarot is a guide to help you achieve your biggest goals. Whether your personal vision involves romance, riches, or personal happiness, you'll take a giant step toward success and fulfillment with this amazing five-card reading. Find out what you must focus on now to manifest your heart's desire!
Read More »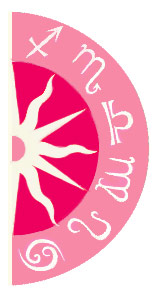 Discover what 2016 holds for you: