From February 1, 2016 thru February 7, 2016
However clear things seemed before, all that clarity has dissolved by Monday morning. You're best off not overanalyzing things and just letting them be as they are. Because, actually, romance figures strongly in your life on Tuesday and Wednesday. And, fundamentally, does anything else really matter to you right now? Who wants to hear some music? Who wants to hear some poetry? This cutie appreciates the finer things in life, and you couldn't be happier about that. This weekend, find out about their tastes without inflicting your own upon them. So much more interesting to hear about what someone else likes.
Fill your life with joy by learning about your personal chakras, or spiritual energies. Wondering why you feel out-of-whack some days, then fantastic the next? What is really happening in your soul? The Chakra Tarot helps you discover the truth by revealing the state of your body's seven sacred energy centers, and how each affects your life.
Read More »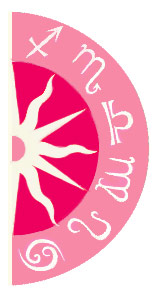 Discover what 2016 holds for you: