From June 29, 2015 thru July 5, 2015
For once, the problem is that there's nobody in charge. You need to find a way to remedy that, though it certainly doesn't have to mean that you need to step up yourself. There will most likely be too much stuff going on this week for you to be able to focus on everything that's important, so pick something that seems worthwhile on Wednesday and stick with it as well as you can. The weekend will be fantastic for you, and you should be sure to let yourself go and do whatever feels right.
Angels watch over you, providing strength and love when you need it most. The Tarot of Angels describes what your birth angel says about you and your life path. Learn what the angels have done for you in the past, what they are doing now, and what they will do in the future to help you. Build hope and faith with the Tarot of Angels!
Read More »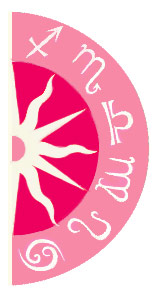 Discover what 2015 holds for you: