From November 23, 2015 thru November 29, 2015
Don't get stomped on! Other people might try to treat you like a doormat as the week begins, but you've got the power to stop them -- or, at the very least, the power to walk away. The middle of the week should be much easier, as you hit a brilliant streak of luck (although you still might have trouble steering people in authority to your cause). Thursday and Friday could finally bring you help from high places, but you might find -- to your surprise! -- that you're the one doing most of the helping. (Who knew you had it in you?) This weekend, give in to your daydreams.
Angels watch over you, providing strength and love when you need it most. The Tarot of Angels describes what your birth angel says about you and your life path. Learn what the angels have done for you in the past, what they are doing now, and what they will do in the future to help you. Build hope and faith with the Tarot of Angels!
Read More »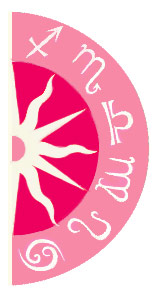 Discover what 2016 holds for you: