From July 27, 2015 thru August 2, 2015
Excitement reigns Monday and Tuesday. You're filled with good feelings about the coming party weekend, and might have to play hooky just so people don't catch you giggling at odd moments. Your people will come down with the creeping whinies later in the week, but don't even try to ease their suffering (that's how you catch it). Take a few minutes to prep yourself for the good times -- you'll need it. You've absolutely got to surround yourself with good people through the weekend, so make sure there's a crew around that you can deal with for the evening and beyond.
Met someone special and want to make it work? Your Relationship Zodiac Tarot was designed to help you! Get a clear picture of your union's strengths and weaknesses as well as how to overcome challenges. This two-in-one reading combines the wisdom of the Tarot with the fortune-telling abilities of the Zodiac, so it's an amazing, insightful value!
Read More »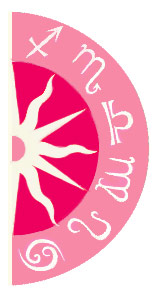 Discover what 2015 holds for you: