From August 3, 2015 thru August 9, 2015
Was last week hard on one of your closest relationships? The early part of the week is perfect for making everyone happy again. Don't put any pressure on people, but stick by them gently and they'll know you're back in the house. Midweek brings a huge wave of energy that might push you into some weird decisions -- try to keep from signing your life away just yet. No secret will be safe with you on Friday or Saturday, so if you need to keep quiet, try holing up on your own. Sunday will be cool, with a surprise visit or message from someone new.
Dreams are not just random mental events that happen when we are asleep. They are incredibly symbolic, unconscious messages. They can give you advice, warnings, and reveal secret meanings behind your circumstances.
Read More »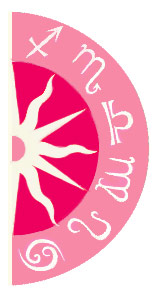 Discover what 2015 holds for you: