From July 6, 2015 thru July 12, 2015
You might be wary of the week ahead, but just trust your gut and jump into the action. Monday in particular will likely leave you scratching your head as to the right path to pick, but your judgment is better than you think. Be brave and take a risk! You'll be feeling more sure-footed in no time, and others will actually start looking to you for decision-making help by midweek. Dispense your wisdom generously. If something seems too risky toward the end of the week, though, trust that instinct. (After all, 95 percent of gambling is knowing when to fold, right?) This weekend, expect to get lucky in love. Who knew you could flirt just by listening attentively?
The Zodiac Love Tarot reveals the truth about your love life. Learn which obstacles are in your way and where your strengths lie. This reading clarifies important relationship issues, allowing you to search for answers through the symbolism of astrology and Tarot cards. The imagery of this unique system allows you to achieve your heart's desire.
Read More »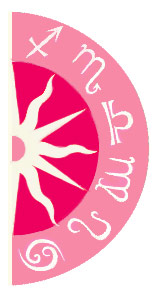 Discover what 2015 holds for you: