From May 4, 2015 thru May 10, 2015
Work is strange, at best, early this week, since your boss seems to be taking great delight in contradicting pretty much everyone within earshot. You don't really have to deal with this directly, but try to keep the mood light if possible. You might need to step up on Thursday or Friday to get your people moving in the right direction -- they'll be all over the place. Don't stress out this weekend, no matter how busy it gets. Remember to give yourself a nice long break from time to time.
Standing at a crossroads? Afraid to make a mistake? Can't decide? That's what your Yes/No Tarot reading was designed to help you with - quick, easy, and simple! This powerful reading is like a trusted friend, guidance counselor, and oracle all in one. You'll get a straight, honest answer to help you make the best decisions.
Read More »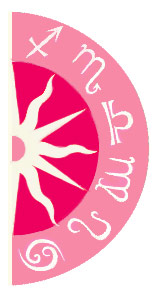 Discover what 2015 holds for you: