From August 24, 2015 thru August 30, 2015
A sudden urge to get active could turn you into an exercise evangelist on Monday. Don't force your friends to join you if you're just going to act like a drill sergeant. By midweek, if you want to get off your butt, try belly dancing, fire eating, local theater classes or hula-hooping -- any activity that helps you meet weirdly interesting new folks and lets you have some fun moving. Just about anything beats the boredom of the gym. An old partner could be back in your life over the weekend. Chances are the grass just looks greener -- you should consider moving on to the next pasture.
What can you expect to happen in your major life realsm over the next 12 months? Let the power of the Tarot reveal your future. Your 12-Month Tarot reading is your exclusive guide for love, relationships, career, money, and more! Understand the next year of your life in a unique, revealing way with this popular report.
Read More »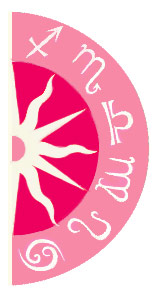 Discover what 2015 holds for you: