From February 1, 2016 thru February 7, 2016
However clear things seemed before, all that clarity has dissolved by Monday morning. You're best off not overanalyzing things and just letting them be as they are. Because, actually, romance figures strongly in your life on Tuesday and Wednesday. And, fundamentally, does anything else really matter to you right now? Who wants to hear some music? Who wants to hear some poetry? This cutie appreciates the finer things in life, and you couldn't be happier about that. This weekend, find out about their tastes without inflicting your own upon them. So much more interesting to hear about what someone else likes.
We all have wishes, but sometimes we aren't sure if, when, or how they will be granted. Your Make a Wish Tarot reveals how you can make a dream your reality. This three-card reading explains the circumstances surrounding your wish, the challenges to overcome, and the final result. Will your wish come true? Find out!
Read More »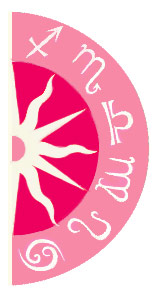 Discover what 2016 holds for you: