From November 23, 2015 thru November 29, 2015
Don't get stomped on! Other people might try to treat you like a doormat as the week begins, but you've got the power to stop them -- or, at the very least, the power to walk away. The middle of the week should be much easier, as you hit a brilliant streak of luck (although you still might have trouble steering people in authority to your cause). Thursday and Friday could finally bring you help from high places, but you might find -- to your surprise! -- that you're the one doing most of the helping. (Who knew you had it in you?) This weekend, give in to your daydreams.
By understanding the secrets hidden within your past lives, you can get closure and start planning the life you've always dreamed of. Your Karma Oracle explains who you were, who has had the biggest impact on you, your karmic inheritance (special gifts), and what you need to do to rid yourself of negative energy and get the life you really want!
Read More »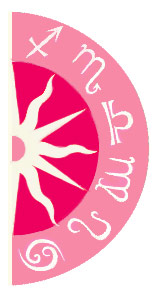 Discover what 2016 holds for you: