From May 18, 2015 thru May 24, 2015
Stay put Monday and Tuesday, or at least don't make any lengthy or permanent moves. You'll be a lot better off where you are, if only for a little while. The middle of the week will be a blast for you, and if you're looking for a new hottie, you'll get your wish. Go where the fun is and you'll find what you're looking for. This weekend, you'll see your thoughts turn toward taking care of your mental and physical health. You'll get support from an unexpected source.
Angels watch over you, providing strength and love when you need it most. The Tarot of Angels describes what your birth angel says about you and your life path. Learn what the angels have done for you in the past, what they are doing now, and what they will do in the future to help you. Build hope and faith with the Tarot of Angels!
Read More »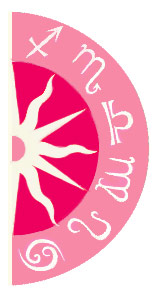 Discover what 2015 holds for you: