From February 8, 2016 thru February 14, 2016
Relationships are all you can think about at the beginning of the week -- although probably not relationships of the romantic variety. It's probably a work thing. You thought a certain partnership was going to be mutually beneficial, but it turns out this other person is all take, take, take. Sheesh! Who has time for that? You don't, and later in the week you're going to make that pretty clear. Even if no one says anything to you directly, people on the sidelines are going to be cheering you on. Confidence is a winning, attractive quality. And you never know who's paying attention.
We all have wishes, but sometimes we aren't sure if, when, or how they will be granted. Your Make a Wish Tarot reveals how you can make a dream your reality. This three-card reading explains the circumstances surrounding your wish, the challenges to overcome, and the final result. Will your wish come true? Find out!
Read More »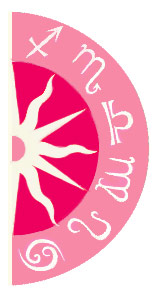 Discover what 2016 holds for you: