From April 27, 2015 thru May 3, 2015
Your people will all be freaking out in their own special way on Monday, but try not to get too involved in their dramas. You'll have a tendency to criticize when you should listen and vice versa throughout the week, and while everyone in the world knows that you mean well, you should focus on your own needs. By Friday you should be able to help folks with whatever they need, especially because they will have settled down themselves. Sunday might get weird, but you will have the energy to deal with anything that comes your way.
Get a clear perspective on your perplexing situation! The Egyptian Tarot comes to us from the time pharaohs walk as gods among the living. The left eye of Horus, an indestructible sky god, is associated with the Moon (lunar cycles) while the right eye is associated with the Sun. Together, they'll help you see deeply into your present and future.
Read More »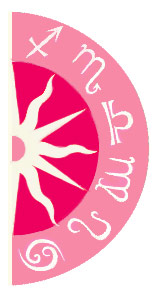 Discover what 2015 holds for you: