From August 31, 2015 thru September 6, 2015
Keep it in your pants! Your wallet, that is -- and that big wad of cash burning a hole in your pocket. (Even if, sadly, your wad is just a bunch of ones.) On Monday, you do need some out-sized extravagance in your life, but don't seek it financially. Midweek, consider instead some emotional, intellectual or romantic-al exuberance -- you're restless in a way that mere shopping won't satisfy. Toward the end of the week, you'll want to rush ahead, but a little voice will tell you to take it slow and be cautious. Stuff a sock in that particular intuition, and charge ahead with bravado. Creativity, risk and daring will pay off big over the weekend.
Standing at a crossroads? Afraid to make a mistake? Can't decide? That's what your Yes/No Tarot reading was designed to help you with - quick, easy, and simple! This powerful reading is like a trusted friend, guidance counselor, and oracle all in one. You'll get a straight, honest answer to help you make the best decisions.
Read More »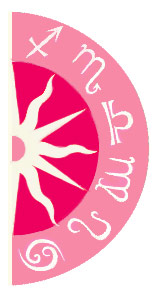 Discover what 2015 holds for you: