From August 31, 2015 thru September 6, 2015
Keep it in your pants! Your wallet, that is -- and that big wad of cash burning a hole in your pocket. (Even if, sadly, your wad is just a bunch of ones.) On Monday, you do need some out-sized extravagance in your life, but don't seek it financially. Midweek, consider instead some emotional, intellectual or romantic-al exuberance -- you're restless in a way that mere shopping won't satisfy. Toward the end of the week, you'll want to rush ahead, but a little voice will tell you to take it slow and be cautious. Stuff a sock in that particular intuition, and charge ahead with bravado. Creativity, risk and daring will pay off big over the weekend.
Worried about money? Your Gold Tarot can put you on the path to greater wealth! You'll see the financial strengths and challenges, and be better able to make the best of your assets. You'll be raking in the cash in no time with help from your Gold Tarot - it's like consulting a personal financial advisor!
Read More »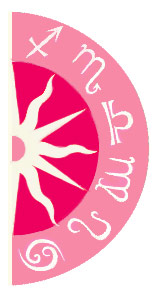 Discover what 2015 holds for you: