From May 18, 2015 thru May 24, 2015
You will immediately see what's really going on early this week. It might take your friends several tries to fully get it, so try to be patient with them as they work through it all. Organize your roommates, neighbors or close friends into some kind of gathering midweek -- you'll get way more out of it than you will put in. The weekend might get a little too crazy for you, but at least it won't be boring. Stay flexible with your friends and dates and you'll come out ahead.
Worried about money? Your Gold Tarot can put you on the path to greater wealth! You'll see the financial strengths and challenges, and be better able to make the best of your assets. You'll be raking in the cash in no time with help from your Gold Tarot - it's like consulting a personal financial advisor!
Read More »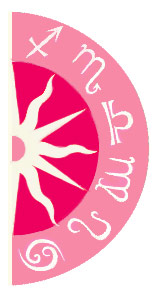 Discover what 2015 holds for you: