From May 4, 2015 thru May 10, 2015
Try to let the day guide your activities rather than the other way around early this week -- if only because you won't be able to fight the momentum that's pushing you in the right direction. You find new creative ideas welling up inside of you throughout the second half of the week, and you may take up an artistic project. You'll need to keep an open mind this weekend if you want to have a good time and impress that one hottie who's on the cusp of asking you out.
The Zodiac Love Tarot reveals the truth about your love life. Learn which obstacles are in your way and where your strengths lie. This reading clarifies important relationship issues, allowing you to search for answers through the symbolism of astrology and Tarot cards. The imagery of this unique system allows you to achieve your heart's desire.
Read More »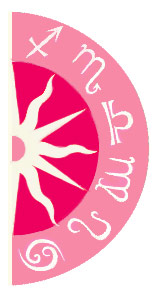 Discover what 2015 holds for you: