From May 25, 2015 thru May 31, 2015
It might not be a romantic week, but at least it's a happy one. Monday and Tuesday you take some time to tidy up a mess somewhere in your life -- or a pile of messes -- and, as you know to expect based on experience, you feel so much better afterwards. Wednesday, Thursday and Friday you and a pal go in on a purchase together, or you both buy the same expensive something-or-other and the camaraderie of the purchase feels cool. It has meaning somehow. Saturday and Sunday you get a lot more satisfaction out of listening to other people than hearing your own voice.
This unique 12-card reading links the wisdom of the Tarot with the twelve symbolic houses of Astrology. Learn which forces of destiny are influencing each major area of your life, and how to bring more happiness and fulfillment into your world. If you want insight into different areas of your life over the next year, 12-House Tarot is for you!
Read More »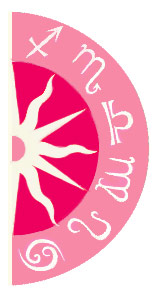 Discover what 2015 holds for you: