From August 24, 2015 thru August 30, 2015
If you can stand on one foot while twirling a flaming baton and belting out rockin' karaoke tunes... well, you'll be right at home at the start of this week, if you don't catch your hair on fire. Flex your bossy muscles and rope your friends into doing your bidding by midweek. The one exception: If you've got a message to relay to your newest crush, don't delegate. Love (or like) required direct action; you'll only look like a sheep if you pass the info along through a mutual friend. Keep on top of all the details over the weekend and you'll look like a star.
Angels watch over you, providing strength and love when you need it most. The Tarot of Angels describes what your birth angel says about you and your life path. Learn what the angels have done for you in the past, what they are doing now, and what they will do in the future to help you. Build hope and faith with the Tarot of Angels!
Read More »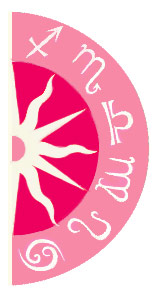 Discover what 2015 holds for you: