From November 23, 2015 thru November 29, 2015
You're not usually overemotional -- you've got that big, analytical brain of yours steering the ship. But as the week begins, you'll get the tandem powers of strong intellectual curiosity combined with super emotional instincts. Delve in deep with this power combo to solve whatever it is that's got you mystified these days. Later in the week, don't force solutions -- just let them flow naturally. (Especially if that means being bold and taking a risk!) Thursday and Friday both qualify as hot hot-date nights, so don't pass up any flirtatious opportunities. This weekend, if something isn't working, consider experimenting with a change in routine.
By understanding the secrets hidden within your past lives, you can get closure and start planning the life you've always dreamed of. Your Karma Oracle explains who you were, who has had the biggest impact on you, your karmic inheritance (special gifts), and what you need to do to rid yourself of negative energy and get the life you really want!
Read More »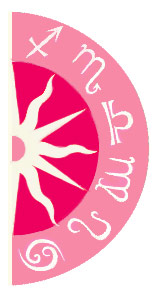 Discover what 2016 holds for you: