From August 24, 2015 thru August 30, 2015
If you can stand on one foot while twirling a flaming baton and belting out rockin' karaoke tunes... well, you'll be right at home at the start of this week, if you don't catch your hair on fire. Flex your bossy muscles and rope your friends into doing your bidding by midweek. The one exception: If you've got a message to relay to your newest crush, don't delegate. Love (or like) required direct action; you'll only look like a sheep if you pass the info along through a mutual friend. Keep on top of all the details over the weekend and you'll look like a star.
This unique 12-card reading links the wisdom of the Tarot with the twelve symbolic houses of Astrology. Learn which forces of destiny are influencing each major area of your life, and how to bring more happiness and fulfillment into your world. If you want insight into different areas of your life over the next year, 12-House Tarot is for you!
Read More »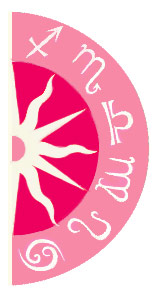 Discover what 2015 holds for you: