From May 25, 2015 thru May 31, 2015
It might not be a romantic week, but at least it's a happy one. Monday and Tuesday you take some time to tidy up a mess somewhere in your life -- or a pile of messes -- and, as you know to expect based on experience, you feel so much better afterwards. Wednesday, Thursday and Friday you and a pal go in on a purchase together, or you both buy the same expensive something-or-other and the camaraderie of the purchase feels cool. It has meaning somehow. Saturday and Sunday you get a lot more satisfaction out of listening to other people than hearing your own voice.
Standing at a crossroads? Afraid to make a mistake? Can't decide? That's what your Yes/No Tarot reading was designed to help you with - quick, easy, and simple! This powerful reading is like a trusted friend, guidance counselor, and oracle all in one. You'll get a straight, honest answer to help you make the best decisions.
Read More »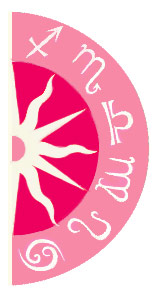 Discover what 2015 holds for you: