From August 31, 2015 thru September 6, 2015
Keep it in your pants! Your wallet, that is -- and that big wad of cash burning a hole in your pocket. (Even if, sadly, your wad is just a bunch of ones.) On Monday, you do need some out-sized extravagance in your life, but don't seek it financially. Midweek, consider instead some emotional, intellectual or romantic-al exuberance -- you're restless in a way that mere shopping won't satisfy. Toward the end of the week, you'll want to rush ahead, but a little voice will tell you to take it slow and be cautious. Stuff a sock in that particular intuition, and charge ahead with bravado. Creativity, risk and daring will pay off big over the weekend.
This unique 12-card reading links the wisdom of the Tarot with the twelve symbolic houses of Astrology. Learn which forces of destiny are influencing each major area of your life, and how to bring more happiness and fulfillment into your world. If you want insight into different areas of your life over the next year, 12-House Tarot is for you!
Read More »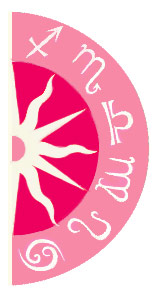 Discover what 2015 holds for you: