From April 27, 2015 thru May 3, 2015
Monday is just a wee bit too busy for your liking; don't try to stop others from doing their thing -- just bow out if it's too much for you. The rest of the week will go great, and you will have enough energy for every party and date that comes your way, maybe organizing one or two yourself. The weekend will offer deeper conversations than usual, and it could be that a relationship goes to a new level. You will have no time for fools on Sunday, so don't be too surprised if you find yourself telling someone off.
Standing at a crossroads? Afraid to make a mistake? Can't decide? That's what your Yes/No Tarot reading was designed to help you with - quick, easy, and simple! This powerful reading is like a trusted friend, guidance counselor, and oracle all in one. You'll get a straight, honest answer to help you make the best decisions.
Read More »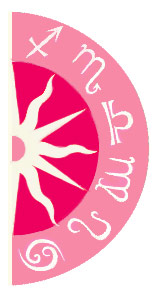 Discover what 2015 holds for you: