2023 Astrology Predictions: Eclipses, Retrogrades, Notable Transits, & Energetic Themes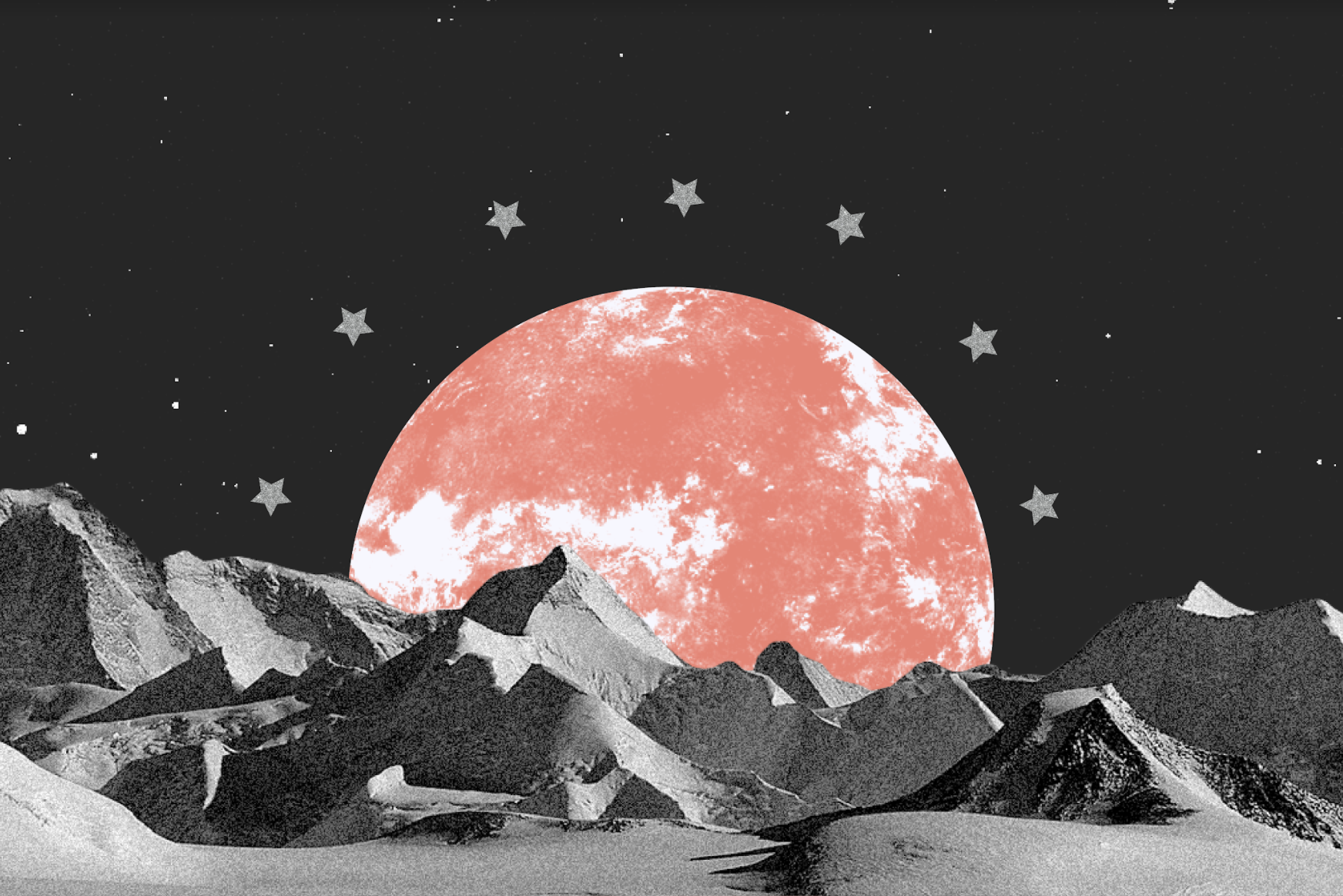 Big planetary shifts are in store in the year ahead, are you ready? The intense astrology that we experienced from 2020 to 2022 finally begins to dissipate this year as Saturn leaves Aquarius to enter Pisces. Astrologer Zoe Cardif affirms she's been looking forward to 2023 since the beginning of 2022! She says, "We will finally be free from the tense square between structured Saturn in Aquarius and rebellious Uranus in Taurus. This will feel like a huge sigh of relief, especially for my fixed-dominant friends."
Lisa Stardust, astrologer and author of The Love Deck agrees, "2023 will have its ups and downs (like most years), but it will bring us closer to what we want and need as individuals. For the first time in a long time, we are putting ourselves first and moving towards who or what we love—which may turn out to be ourselves in a plot twist brought on by all the cosmic lessons we are learning this year."
Unlike 2022, 2023 brings fewer obstacles and more harmony between the planets as Jupiter and Saturn conspire to help every single zodiac sign grow in the Spring and Summer. Combined with the Lunar North Node of Destiny moving to me-first Aries, we will continue to walk paths that promote the full expression of our authenticity. This vibe will be especially strong as Pluto, the planet of power, dips into Aquarius between March and June.
But to reach our full potential, we will first run into the need to do some deep shadow work as Jupiter magnifies the energy of Wounded Healer Chiron in the Winter and early Spring. If we dare to do this work, by the time Jupiter enters Taurus on May 15, we will be ready to see the tangible results of our past efforts.
2023 Eclipses
New Moon Solar Eclipse in Aries: April 19
Representing a major new beginning, this eclipse sets the tone for themes that we will be working on until mid-2025. By bringing imminent change to our lives, it will require us to put ourselves first by prioritizing the healing of past hurtful events. Devote yourself to a spiritual practice now.
Full Moon Lunar Eclipse in Scorpio: May 5
Interesting twists and turns of events could be in store at this powerful eclipse, as the luminaries will be activating wild child Uranus. Embrace change, as Venus in Gemini will be forming a positive sextile with Jupiter. Positive surprises could be in store if we go with the flow.
New Moon Solar Eclipse in Libra: October 14
By activating the South Node in Libra, this eclipse will instigate us to stop seeing ourselves through someone else's eyes. With Venus in her fall in Virgo, opposing Saturn in Pisces, some relationships are meant to be ending now, so don't try to hold on to them.
Full Moon Lunar Eclipse in Taurus: October 28
With the Nodes squaring Pluto in Capricorn, a significant purging is taking place now as we experience the last eclipse in the Taurus-Scorpio axis. Expect big shifts in relationships, business, and money manners now. These endings will give way to new beginnings that are more in line with concepts of expansion and freedom.
2023 Retrogrades
Mercury:
December 29 – January 18
April 21 – May 14
August 23 – September 15
December 13 – to January 1 
In 2023, Mercury retrogrades mostly in earth signs, bringing transformation to the realm of material possessions and the way we make, save, and spend money. The year begins with the swift cosmic messenger retrograde in the ambitious sign of Capricorn. This will bring changes and adjustments for all signs in the realm of career. In the Spring, Mercury retrograde in Taurus will have us re-assessing our financial situation as well as resources, bringing access to exciting new ideas for those who seek guidance within. In the summer, Mercury will retrograde in Virgo, asking us to review some of the processes we've established in our day-to-day work routines. In mid-December, Mercury goes retrograde in Capricorn, repeating themes from earlier in the year. Starting December 22, retrograde Mercury enters Sagittarius, instigating us to open our minds to the future.
Venus: July 22 – September 3
Major but entertaining drama is scheduled for our relationships this summer with Venus retrograde in attention-seeking Leo, as people seek more freedom. Avoid overspending during this retrograde.
Mars: October 30 – January 12
Overlapping with Mercury retrograde, Mars retrograde in Gemini brings a very slow start to 2023. Once direct, Mars will have us re-directing our energy towards new avenues and newfound passions.
Jupiter: September 4 – December 30
In the case that we over-extended ourselves during the Jupiter-Pluto square (April 25-June 12), or the Jupiter-North Node conjunction (May 11-June 21), this retrograde will help us scale back.
Saturn: June 17 – November 4
Since entering Pisces on March 7, Saturn has been dissolving the old structures of our lives. During the retrograde, this process of dissolution will align us with our true paths.
Uranus: August 28 – January 22
New and exciting ideas are available during this retrograde, as the energy of Uranus becomes tamed enough to be accessed by those who are ready to receive them.
Neptune: June 30 – December 6
Those who have been hiding from seeing the truth, blinded by the numinous influence of the planet of fantasy, will have the rose-colored glasses pulled off at some point during this retrograde.
Pluto: May 1 – October 10
This is the retrograde to watch in 2023, as Pluto will toggle between Aquarius and Capricorn, giving us a sneak peek into the collective themes that will remain active for the next 20 years!
Chiron: July 23 – December 26
When the Wounded Healer takes a long nap, we can better become aware of the repetitive patterns that we hold on to due to past pain and insecurities.
2023 Notable Astrological Influences
Saturn enters Pisces: March 7
According to Zoe, Saturn in Pisces "will be an opportune time to commit to a spiritual discipline or do some deep healing work. Collectively, Saturn in Pisces tends to coincide with the dissolution of old, outdated systems."
Jupiter conjunct Chiron: February 5-April 12 (exact on March 11)
Expanding everything that it touches, Jupiter will magnify the need to face, process, and integrate our shadow. By focusing on healing our past now, we set ourselves up for success.
Pluto enters Aquarius: March 23-June 10
No other planet-sign combination screams "power to the people" like Pluto in Aquarius. Big shifts towards a fairer future can begin now if we collectively work towards a shared goal.
Jupiter square Pluto: April 25-June 12 (exact on May 17)
A rare square between Jupiter in Taurus and Pluto in Aquarius is expected to magnify our thirst for power and success. Avoid ruthless behavior to get to the top during this time.
Jupiter enters Taurus: May 15
Zoe has been looking forward to this planet-sign combination, as "the planet of abundance and aspiration will bring blessings to that Taurus-ruled area of our charts, smoothing out any issues that presented themselves during the Taurus/Scorpio eclipse cycle."
Jupiter sextile Saturn: May 12-July 18 & December 2-December 31
The sextile between Jupiter in Taurus and Saturn in Pisces (exact on June 19), is one of the most positive astral connections of 2023, helping create the stability and growth that some have lacked in previous years.
Jupiter conjunct North Node of Destiny: May 11-June 21 (exact July 1)
Jupiter's expansive influence gets magnified during this rare period of time, which is set to bring financial advancement and steady growth for every zodiac sign.
North Node enters Aries/South Node enters Libra: July 17
Starting in the Summer of 2023, destiny has a new face. From July 17 to January 11 of 2025, the universe will ask us to embrace independence and a deeper sense of authenticity.
Most Popular on
Astrology.com