April Astrology Forecast: Mercury Retrograde & New Karmic Themes Arrive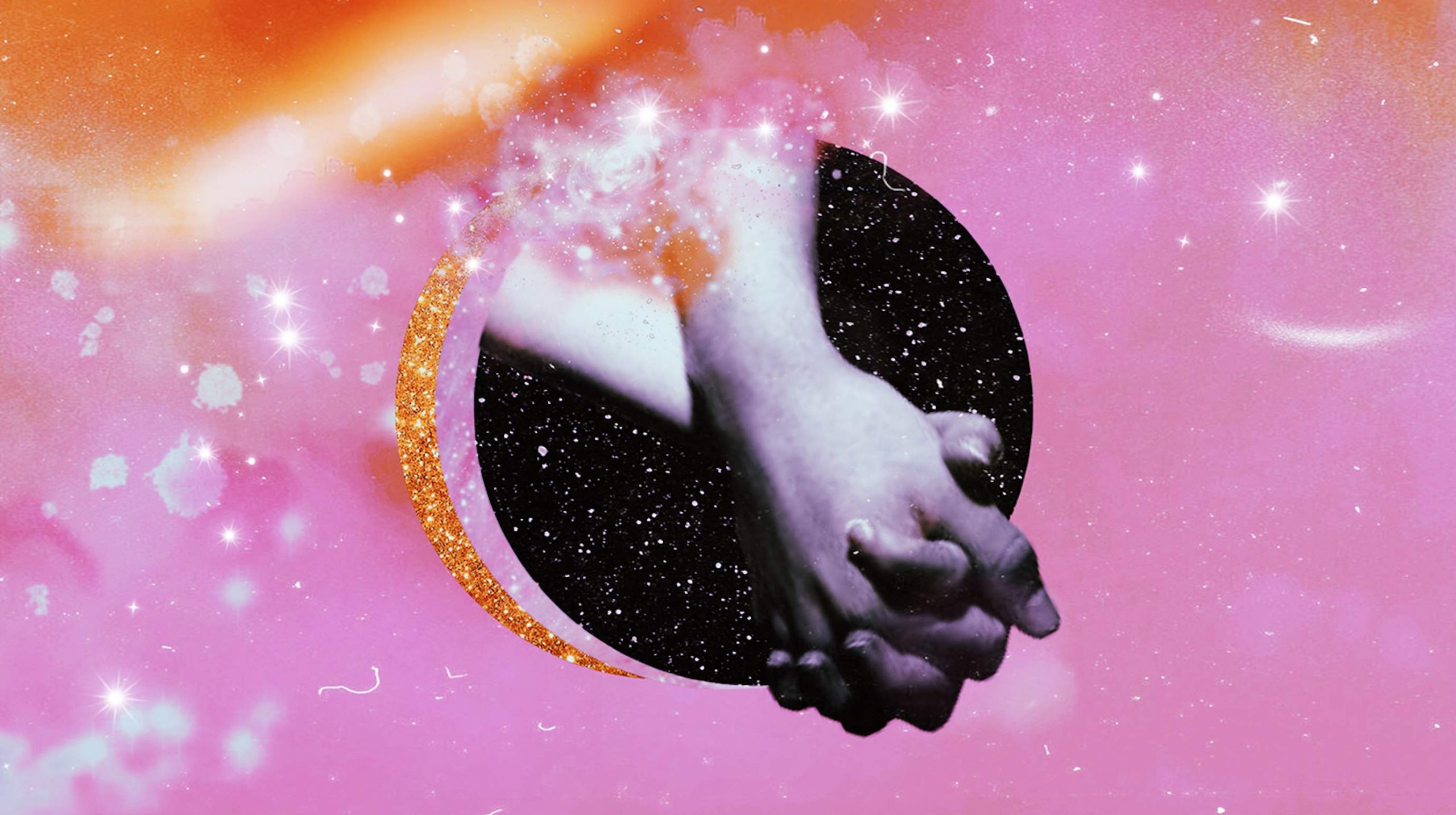 Astrologically speaking, March was an unforgettable month with planets making significant moves that will have a long-term effect both personally and collectively. And in April, while we will have a fewer number of astrological novelties, the transformation continues!
According to astrologer Theresa Reed, author of Twist Your Fate: Manifest Success with Astrology and Tarot, instead of bringing calm, April will take us on a wild ride. This is due to the arrival of the first eclipse of the year and the second Mercury retrograde of 2023. Reed affirms that "these two astrological happenings create an unpredictable atmosphere, so it's best to pay attention and stay awake at the wheel in order to keep a handle on the chaos."
We begin the month with the sun in Aries and Venus in Taurus, so two of our natal planets are strongly placed in the sky. This is especially good news for those who felt tired and misaligned with their goals in March, as the star of our solar system will be commanding the reigns of the sky. The sun is exalted in Aries, meaning that solar energy of creativity and vitality is at its strongest until April 20, which is when the sun enters Taurus, the second sign of the zodiac.
A Full Moon in Libra
The first significant lunar event of April arrives when the moon opposes the Aries sun to form the full moon in Libra. Rising in the sky on Wednesday, April 5 at 9:34 p.m. Pacific Time, this lunar event brings an important culmination. Ruled by Venus, Libra is the sign of relationships, bringing the need to balance the efforts we invest in ourselves in "us" vs. "others." We want to put ourselves first, but the need to make others happy will have us negotiating the terms and conditions of some of our important bonds.
This is especially true with the sun exactly conjunct Chiron in Aries, reawakening a sore spot. Since mid-February, an incredibly powerful activation of the Wounded Healer has requested we pay attention to our relationship hang-ups. Themes around individuality and co-dependence have come to the surface to be dealt with, and if we've done the work, we could finally put them to rest now. In the case we've been doing the opposite, we will revisit them soon, once the Lunar North Node enters Aries later in the summer.
The Luckiest Day of 2023
April 11 is an important day, as it brings what some astrologers call "the luckiest day of the year." Today, the sun has its annual meetup with Jupiter, the giver of fortune. As the biggest planet in the solar system, Jupiter is the galactic expander—and today, many of us could receive good news. In astrology, Jupiter rules travel, spirituality, publishing, and higher learning, instigating us to maybe take a risk in this area of life. Since eclipse season will be fast approaching, today could be one of the last days the sky hosts with some sort of predictable energy.
Today, Venus in Gemini will be forming a positive trine with Pluto in Aquarius, bringing the perfect terrain to seek positive change in our lives. With optimism, we can abandon a bad habit or replace it with a more positive one. Since Venus and Pluto will be forming a wide Grand Air Trine with asteroid Ceres (which is currently retrograde in Virgo), these changes could involve food, wellness, health, and overall life organization.
The First Eclipse of 2023
On April 19 at 9:13 p.m. Pacific Time, the first eclipse of four in 2023 arrives. This is a very different eclipse from the ones we experienced in 2022, as it is the first one that occurs in the Aries-Libra axis, a new energetic signature that we will experience in 2023 and half of 2024.
According to Reed, "the fact that this new moon solar eclipse occurs at the karmic degree (29 degrees) of Aries means it signals a fresh start and a chance to plant new seeds for the future." However, because all eclipses hold an element of unpredictability, "there is still some risk when it comes to acting now, as plans could turn sideways in a minute, or unexpected changes could force us to implement a plan B."
Being times in which the universe asks us to go with the flow, eclipses bring shocking surprises. However, because it is taking place in the boldest of all zodiac signs, Reed affirms that "if we channel our inner Aries by being brave and courageous, even if the stakes seem high, we may even find the journey to be exciting and blaze a whole new trail for ourselves."
Mercury Retrograde in Taurus
The last but not least important transit of April is the retrograde of Mercury, the second of four that occur in 2023. Starting on Friday, April 21, and ending on May 14, this retrograde will occur in the earth and fixed sign of Taurus. The sign of the Bull is already a too-slow and too-cautious territory for the swift messenger of the gods. Like Reed explains, "when Mercury is direct in Taurus, it tends to favor a slow pace, but once it stations retrograde, everything seems to come to a grinding halt."
As it happens with all Mercury retrogrades, "negotiations stall, conversations bring out obstinance, and travel requires an extra dose of patience." Reed affirms that since this retrograde is starting two days after the eclipse, we might feel a push-and-pull vibe. "You may be ready to get something started only to discover it's not quite that easy, however, keeping a cool head will assure you the seeds planted will grow in due time," she adds.
Lastly, since Taurus is a money-making sign, some of us might need to curve our spending and review our budgets or resources available for the rest of the year. Take this opportunity to slow down, enjoy the ride, and truly set yourself up for success!
Most Popular on
Astrology.com