Photo: Kate Warren
receptive.tarot
Christine Aprile is an intuitive tarot reader, Reiki healer, writer and musician actively pursuing the boundaries of thought and perception. Her love of astrology and metaphysics has been the constant in her life, inspiring both her creative fire and her journey as a healer. Christine is currently a tarot reader, healer and dream interpreter at the House of Intuition in Los Angeles, where she acts as a guide and teacher for spiritual seekers around the world.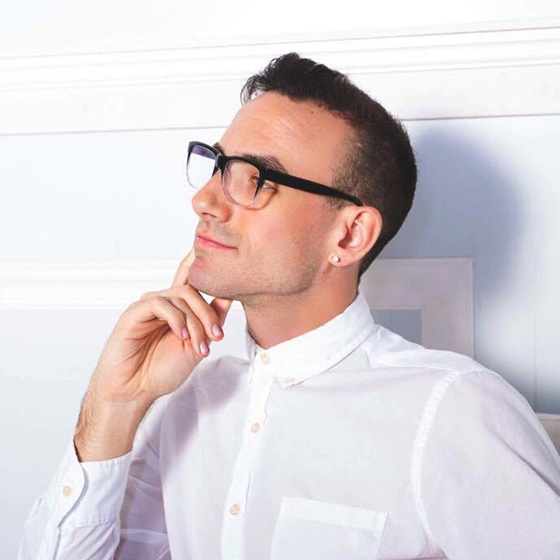 Colin Bedell is a literal Gemini Twin Astrologer from Long Island, New York and a two-time graduate of the New School with his Bachelor's in Literature from Eugene Lang College and Master's in Fashion Studies from Parsons School of Design. A passionate student of astrology, A Course in Miracles, and other systems of personal growth, Colin founded QueerCosmos to meaningfully contextualize queer identities across the zodiac and universal spiritual themes. Additionally, Colin leads private natal chart readings and horoscope columns with international publications. For more, head over to QueerCosmos.com.
Erica Feldmann has been using intuition to heal spaces from a very young age.
A Chicago native, Erica moved to Salem, MA in 2010 to study Witches and the sacred feminine in the Gender and Cultural studies graduate program at Simmons College. The knowledge she gained there, combined with her innate talents with interiors, came together to form HausWitch, a company devoted to helping people heal their spaces and love their homes.
In 2015, HausWitch Home + Healing opened in Salem, MA so you can bring good energy into your space and take a little HausWitch magic home with you.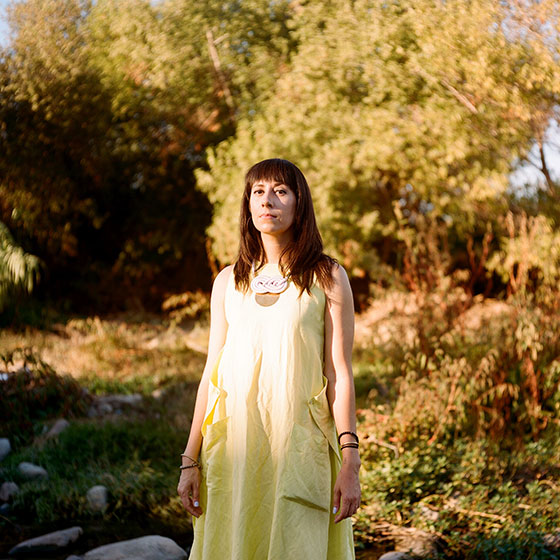 Sarah Faith Gottesdiener is a creative living in Los Angeles. She designs, makes art, is a professional Tarot reader, and writes. For the past 6 years she's run her own business, creating feminist gear and apparel with her label Modern Women. She writes and edits the Many Moons Workbooks, the publication ISSUES, and various zines, as well as designs, illustrates, and art directs for a wide range of clients. Sarah is a Queer Feminist who wants others who are marginalized to feel empowered and inspired.
Rachel Celeste Hansen has been studying and practicing astrology since 2012, but as her family can attest, she's been a bit of a "Space Baby" all her life. When she's not pondering the cosmic significance of her favorite films, she can be found enjoying the other great loves of her life: music, books, and tea. She lives in the Princeton, NJ area with her husband Andrew and feline daughters, Lili and Vali.
Rachel Howe runs Small Spells, a multi-dimensional brand based in Los Angeles that joins healing and the arts. Rachel provides inspiration and healing through private tarot readings and reiki sessions, as well as her regular astrology posts and channeled messages on her Instagram feed, @smallspells. Her work empowering others to find their way to healing also takes the form of teaching regular workshops on tarot and accessing intuition. Reaching a broad audience through her illustrations that embrace mysticism while staying firmly rooted in the culture of modern design - drawing on the imagery of cartoons, tattoos, handmade illustrations and low-fi graphic design, Rachel has found a voice that is both accessible and aspirational. Whether through her self-produced tarot deck, a hand-poked tattoo, or energy work, the aim is always to lift up those around her, to raise the level of communication and self-awareness, and to enable personal healing and growth to occur.
Grace Harrington Murdoch has been slinging astrology charts since 2014, combining flower essences and herbs to unlock and enhance your personal energy.
She owns and operates Flowers & Stars on the North Shore of Massachusetts and is known for her deep dives into the soul of your birthchart using Sabian symbols and asteroids to decode your higher purpose as well as your hidden motives.
She has been involved in the healing arts since 2009 and teaches Polarity Therapy, Astrology classes, Reiki, Crystal healing and more.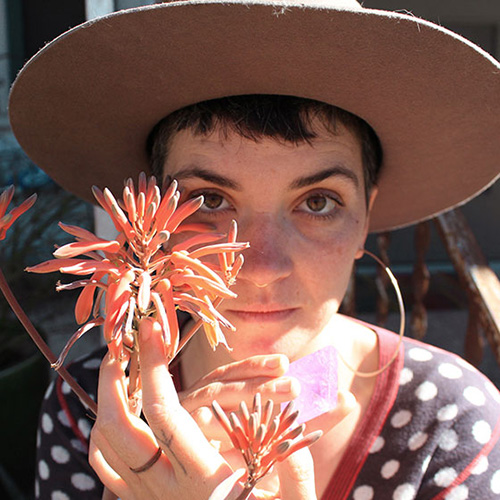 Olivia Ephraim Pepper is a working mystic, spiritual activist, storyteller, folk herbalist and Tarot reader. Olivia's relationship with crystals and stones has been an ongoing love affair spanning thirty years and will continue unabated for at least thirty more. Olivia also teaches magic, Tarot cards and ritual to a select group of apprentices known as The Good Spirit Kids, and can be found on Instagram at @oliviapepper, or with apprentice Jonah Welch at @divineandrogyny, a page dedicated to trans, genderqueer and gender nonconforming spiritual practice with an emphasis on crystals.
Angeliska Polacheck is a writer and professional tarot reader who lives and works in a rambling old house surrounded by fruit trees and tall sycamores in Austin, Texas. Before being blown back west by Hurricane Katrina, Angeliska spent seven wild and beautiful years in New Orleans. She loves creating talismanic jewelry and extravagant costumes, and never misses a Mardi Gras.
Devoted to helping seekers find their path, her work with the tarot is a combination of mystic counseling and energy work. Her writing has been published in The Folk Horror Revival: Corpse Roads, Arcana: The Tarot Poetry Anthology, Coilhouse Magazine, and Tank Magazine.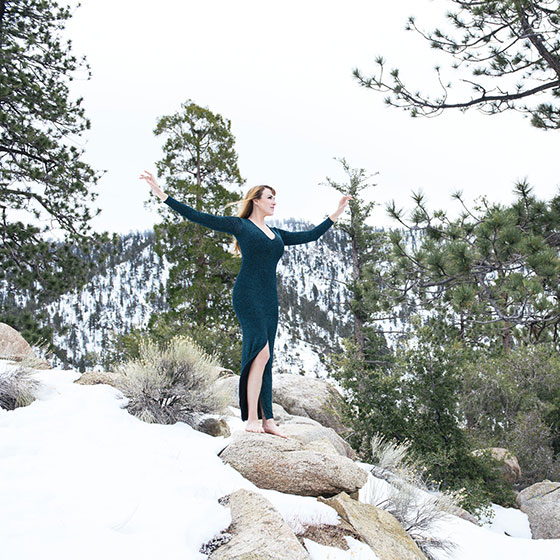 Photo: The Modern Mystics
Jessica Snow is a meditation guide, author and artist. She creates profound, pleasurable and visionary mystical experiences, podcasts and books. Her bright imagination, the magical quality of her voice and her friendly demeanor have made her a popular and beloved spiritual guide in her hometown of Los Angeles. Â Her specialties are beautifully modern crystal, nature and lunar meditations. Jessica has been meditating since 2002, has a Bachelors of Science in Instructional Technology and lives in Los Angeles with her husband and son. Her main purpose is to reconnect you with your own magic.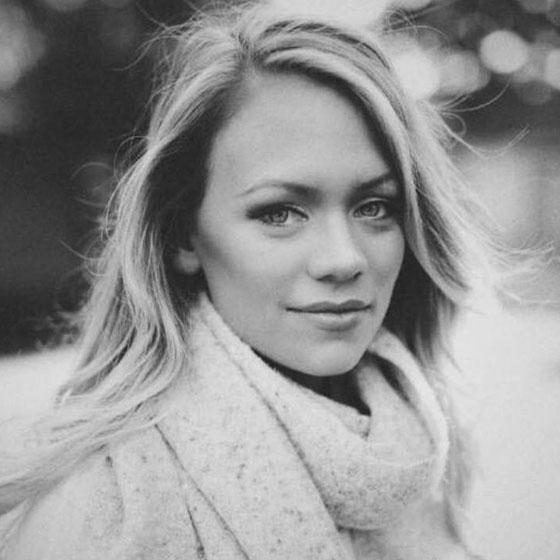 Brianna Wiest is a writer, author and editor. She has published thousands of articles that have been read by millions of people throughout the world. She works for a variety of national publications, and is the author of three books. Her fourth, "SALT WATER," will be released in the fall of 2017.
Jessyka Winston. Rootworker, Spiritist and Vodoun Priestess. "I teach the practice of Hoodoo Folk Magic, Tarot Therapy, and Astrology for Self Mastery. I am the owner of Haus of Hoodoo, where I work as a professional Rootworker, Tarot Therapist, and Healer. I use magic and Hoodoo rituals to improve the lives of my clients as well as work as a bridge between Spirit and Human assisting in reconnecting with ancestral lineage and traditions. My goal is to awaken people to all the magic around us. We are surrounded by magical things awaiting for our senses to awaken.
I believe rituals are a powerful practice of self transformation. All rituals have the ability to shift our vibration to that of abundance, love, health, and wealth. Whether it be a simple ritual or elaborate extensive one, rituals are powerful tools to create the lives we've always dreamed of."