Capricorn Season: Get Results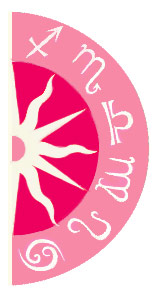 "Bodak Yellow" by Cardi B
"You in the club just to party
I'm there, I get paid a fee"
Capricorn season is upon us, shifting the focus from amusement and freedom to hard work and tangible results. The word for today is discipline. With the sun, Venus and Saturn transiting through Capricorn, things are starting to get serious.
While the liberal and unrestrained Sagittarius season invited us to revel in the spontaneous, creating new relationships and adventures, it's time to bring the excitement back down to Earth. Cue Capricorn, whose ruling planet Saturn thrives on ambition and structure.
You might be especially aware of restrictions thanks to yesterday's conjunction between the sun and Saturn in Capricorn. The sun and Saturn don't exactly mingle well: the sun rules our most basic ego drives, while Saturn forces us to be disciplined and structured.
Take advantage of Saturn's structured discipline with a 2018 Numerology Forecast today. 
It's not an easy energy to handle – but, while Saturn can be discouraging, he also asks that we take a hard look at what drives us.
The ambitious powerhouse that is Cardi B personifies the will of Capricorn: going to the club for Cardi is not about fun; it's about getting paid!
In her breakout hit "Bodak Yellow," the Bronx-born rapper delivers an unabashed declaration of her power and determination. And make no mistake! She worked hard to get to where she is, and she doesn't plan on slowing down anytime soon.
It's no wonder that New Year's resolutions are born during the beginning of Capricorn's reign. Let's follow suit and get to work on improving the structures of your life.
Listen to today's Song of the Moment now.
Most Popular on
Astrology.com