How to Prepare a Mabon Feast and Spell for the Fall Equinox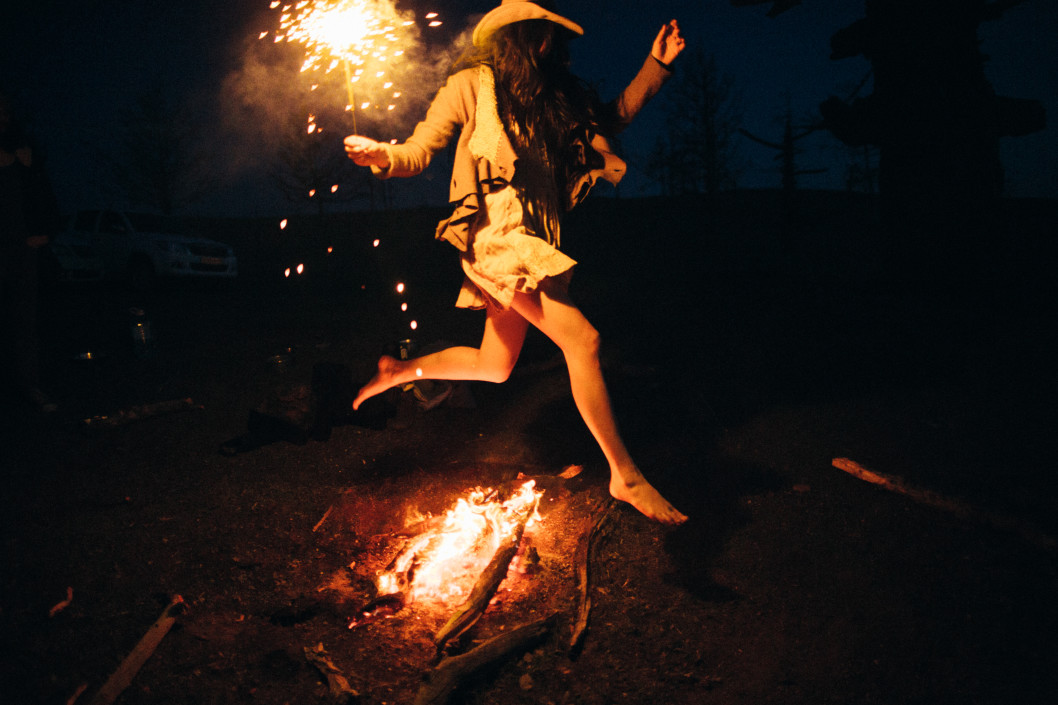 On Tuesday, September 22 at 6:30 a.m. Pacific Time and 9:30 a.ma Eastern Time, the Fall Equinox occurs. During this time, the sun passes through the equator, moving from the Northern Hemisphere to the Southern Hemisphere; when the North Pole begins to tilt in the opposite direction of the Sun. This shift brings us equal daylight and nighttime hours, which means magic is in the air.
Historically and mythological, the Fall Equinox is associated with the abduction of Persephone by Hades/Pluto, the ruler of the underworld. Persephone was one of Venus' consorts who fought her over Adonis, who ultimately gave up when he chose Venus as his lover. Known for her beauty, she caught the eye of Hades/Pluto when picking Summer flowers. Upon her kidnapping, her mother Demeter/Ceres, halted the growth and harvest of food to ensure that Zeus took her disappearance seriously (because no one else did).
We call the Fall Equinox the last harvest of the year due to the abduction of Persephone, and mythologically, it is the reason why we have seasons. When her mother finally found her, she made a pact with Hades/Pluto that Persephone could wander the earth for half of the year (which is why we have Summer and Spring) and be united with her. Then, Persephone could live in the underworld for the other six months of the year (that's when Fall and Winter occur). During this period of time, Demeter/Ceres doesn't want to give bounty and love to the land, as she's heartbroken due to her daughter's residence in the underworld. 
Mabon (also known as Feast of the Ingathering, Meán Fómhair, An Clabhsúr, or Alban Elfed in Neo-Druid traditions) is a Pagan Celtic holiday celebrated right after the harvest, which coincides with the Fall Equinox. The Green Man returns to its slumber, preparing to return during the Spring to rebirth the world with fruitfulness and greenery. Considered to be a kind of a witchy Thanksgiving, Mabon is a festival in which the fruits and vegetation are celebrated. Feasts are made, people come together (which can be done through social distancing in modern times), and the earth is honored for its endless glory.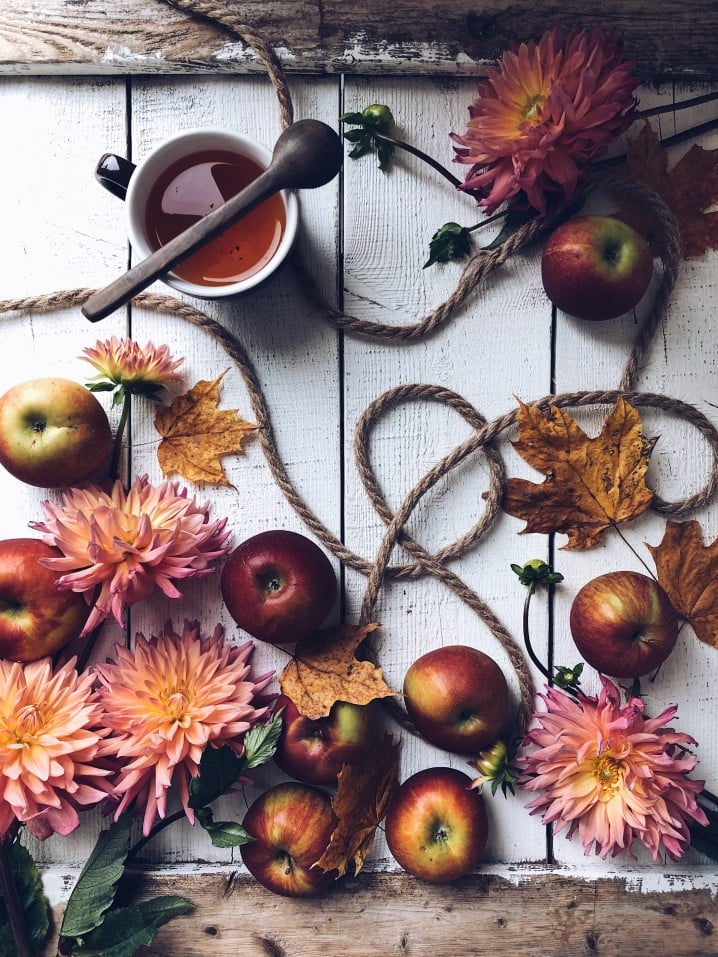 How to Prepare a Mabon Feast
Here are some of our favorite recipes and treats for Mabon: 
Ingredients: 
6 cups apple cider
1/4 cup real maple syrup
2 cinnamon sticks
6 whole cloves
6 whole allspice berries
1 orange peel, cut into strips
1 lemon peel, cut into strips
Directions: 
Pour the apple cider and maple syrup into a large stainless-steel saucepan. Place the cinnamon sticks, cloves, allspice berries, orange peel, and lemon peel in the center of a washed square of cheesecloth; fold up the sides of the cheesecloth to enclose the bundle, then tie it up with a length of kitchen string. Drop the spice bundle into the cider mixture. Place the saucepan over moderate heat for 5 to 10 minutes, or until the cider is very hot but not boiling. Remove the cider from the heat. Discard the spice bundle. Ladle the cider into big cups or mugs, adding a fresh cinnamon stick to each serving if desired.
Ingredients:
1 pound peeled carrots, cut into 2-inch pieces
1 pound peeled parsnips, cut into 1 inch wide by 2-inch pieces
1 1/2 pounds multicolor baby potatoes, washed and dried, cut in half if some are on the larger side
1 small butternut squash, skin removed and cut into 2-3-inch pieces (or 1 package of peeled, cut up squash)
5 shallots, outer skin removed, cut lengthwise
1 head of garlic, skin removed, and cloves separated
3 tablespoons olive oil
1 ½ teaspoon pepper
2 teaspoons salt
2 tablespoons chopped fresh rosemary, or thyme if preferred
Directions:
Preheat the oven to 425°. Line a large baking sheet with parchment paper.
Place all the vegetables in a large mixing bowl, add the oil, salt, pepper, rosemary and give them a good toss. Arrange the mixture in a single layer on the baking sheet. If they don't all fit use two baking sheets. Bake at 425° for 30-40 minutes or until all vegetables are tender and lightly browned.
Transfer roasted vegetables to a large serving platter and serve warm.
Ingredients: 
1 15 oz. can pumpkin puree
1 14 oz. can sweetened condensed milk
3 eggs
1 ½ tablespoons pumpkin pie spice
1 9-inch deep-dish frozen pie crust
Directions: 
Preheat the oven to 450.
In a large bowl combine pumpkin puree, sweetened condensed milk, eggs, and pumpkin pie spice. Mix with a hand mixer or mix very well with a spoon.
Pour mixture into pie crust.
Bake for 10 minutes, then reduce heat on the oven to 350 and continue baking the pie for 35 minutes. Turn off heat and let the pie sit in the oven for 5 minutes, then remove from the oven (the pie filling will have puffed up, it will slowly settle back down) and allow to cool completely (2 hours overnight). I like to make the pie the day before and let it sit overnight in the refrigerator.

3 Spells to Embrace the Fall Equinox: 
Apple Protection Spell
During the Fall Equinox, the veil between the spiritual and material world is thinned. Therefore, it's important to make an amulet or talisman for protection. An apple will do the trick, as it's a delicious seasonal treat. Cut the apple in half and carve a 5-pointed star in the middle. Think and manifest your desires and need for protection. Ask your ancestors for guidance. You can eat the apple after your meditation. However, you should take the seeds and bury them in the earth to make an offering to the spirits. 
Altar Work 
It's a great time to add seasonal items to your altar. First, clean and clear your altar. Get rid of items from the past seasons that no longer reflect your magical yearnings and sentiments. Once you spruce up your altar, then you can have a clear sense of what you want to bring into your life now. 
Be One with Nature 
Collect items from Earth that reflect the season. Leaves, acorns, and pinecones are great natural ingredients for seasonal decor in and out of your home. Add these beautiful ingredients to a grapevine and make a beautiful adornment for your door. This will allow you to connect fully with the new energy of the fall. 
Most Popular on
Astrology.com