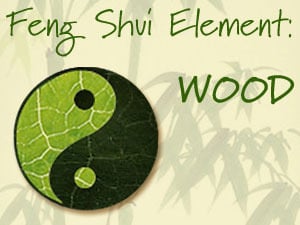 You are a Wood personality. Wood character traits include good decision-making skills, idealism, imagination, compassion and the ability to create change. You often take bold actions and initiate new projects. You can be focused, active and driven.
Common wood emotions are kindness, tension, criticism of self and others, discouragement, regret and repressed anger related to thwarted affection.
In Feng Shui, the feelings of growth and expansion that come from a room full of lush plants and fresh flowers is very good for you. It is lucky to add plants and flowers to your home and office decor.
WAYS TO SUCCEED:
Your challenge is to learn to transform anger into kindness, while channeling it into positive work that benefits others. You will succeed by being a leader and expressing your idealism.
WOOD TRAITS:
Emotion:
Anger
Planet:
Jupiter
Chinese astrology:
Tiger, Hare and Dragon
Direction:
East
Season:
Spring, the time of planting seeds, new growth and new beginnings.
Climate:
Windy
Feng Shui landscape:
Mountain with a sharply rounded peak.
Feng Shui building shape:
Cylindrical structure, like a silo.
Feng Shui room:
Kitchen, because wood feeds the cooking fires.
Objects:
Furniture and accessories made of wood, wood paneling and siding, wooden decks and roofing, and fabrics made of natural fibers such as cotton, hemp, and rayon. Also representing wood are floral-patterned upholstery fabrics and tapestries, indoor and outdoor plants, and silk and plastic plants and flowers. Visual art that depicts lush landscapes, gardens, plants, trees and flowers symbolize wood, as do green and blue colors, including turquoise.
Symbol:
Azure Dragon.
FENG SHUI TIPS FOR LOVE:
You want wood in your relationships: growth, expansion and adventure. Be sure to place a healthy plant or fresh flowers in your love corner (the far right from a room's entry). A pair of candlesticks with green candles is ideal for you.