Everything You Need to Know About November's Full Moon in Gemini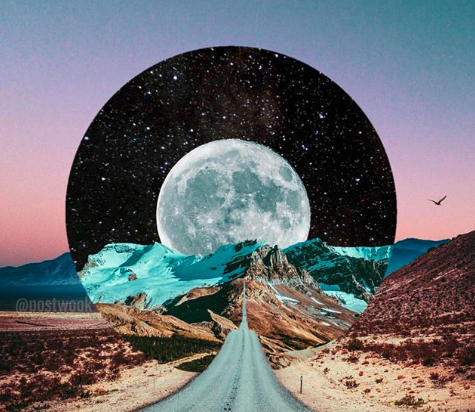 Important conversations will take place under the Gemini full moon on November 27, 2023, as the stars push us to look toward the future and the people who fill it. A helping hand from Mercury and the Lunar Nodes of Destiny will bring clarity to what it is you truly want, making it easier to open up about your needs, dreams, and the ever-important task of planning for tomorrow. New information could also come to light, helping you decipher the best path moving forward. Use this energy to reevaluate your goals and relationships, understanding how these aspects of your life impact your mental state, as well as your ability to make decisions.
While traveling through this cosmic climate, it'll be necessary that you look for ways to stay mentally engaged, especially if your brain starts to feel scattered. Set an intention to remain focused throughout the day, taking care to avoid distractions that might take you away from sorting through important thoughts and ideas. Just be sure to make time for socialization as well, catching up with friends and family members in between tasks. If you're overdue for a trip to the library for a new book, these vibes pair well with starting new journeys of the mind. Keeping a pen and notepad handy can also be helpful, using these tools to outline to-do lists and document a-ha moments.
Though moments of enlightenment and conversational breakthroughs will surely be part of your full moon story, a harsh square between Mercury and Neptune could bring confusion to the air. An emotional element comes into play, creating an environment in which it may be difficult to separate your feelings from those of the people around you. A sense of guilt could also wash over you when faced with upset companions, though it may be difficult to decipher if their behaviors are real or performative. Stay grounded to maintain a pragmatic disposition if you encounter theatrical displays from loved ones, especially if you start to feel gaslit or manipulated. If you suspect someone is weaponizing emotions in order to elicit a certain response or outcome, it may be best to step away until the energy from this lunation simmers down. 
Mars also has a role to play in this astrological event, asking us to reflect on how our actions have shaped the way we think and interact with others. Pent-up aggression or disappointment will be difficult to conceal, making it important that you stay in tune with your demeanor and internal dialogue. If you have a habit of working yourself up when disappointments arise, now would be a good time to address these patterns. Impulsive behaviors will also come into focus, as the universe accentuates the importance of foresight. While it's certainly okay to take a risk or two, consider how you might better calculate these bold moves moving forward. It'll also be important that you maintain an optimistic yet realistic disposition, as the Sagittarius sun brings a lucky and expansive element to the air.
To navigate the full moon in Aquarius, here's your official full moon reading—including your full moon meaning, tips on how to handle the energy, and even a tailored moon ritual—all based on your zodiac sign.
Store
Recommended Reports For You
Most Popular on
Astrology.com