Grand Fire Trine: Your Weekly Horoscope in Film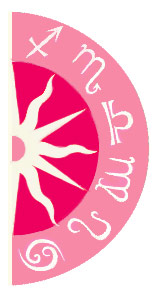 WINTER'S BONE (2010)
In the 2010 thriller Winter's Bone, teenage Ree (Jennifer Lawrence) dreams of leaving her small town in the Ozark Mountains and joining the military. But with her father missing and authorities threatening to take their house away, responsibility for the family falls upon her shoulders—and may demand even greater courage.
We can think of today's astrological landscape—with the Leo moon square Mars and Jupiter, and in a grand fire trine with Mercury and Uranus—as a training ground for some upcoming aspects that may put our courage and leadership to the test.
Curious about your astrological landscape for the coming year? Find out now!
Things get real on Saturday, when the trine between Mercury in Sagittarius and Uranus in Aries becomes exact. Like Ree's search for her father, our courageous pursuit of the truth can bring shocking revelations that force us to rethink everything we thought we knew. With Mercury also square Chiron in Pisces, this might involve painful memories resurfacing or old wounds being reopened.
The Mars/Jupiter conjunction in Scorpio on the same day amplifies the intensity, but also gives us the fortitude to face what we've uncovered. Circumstances may require us to take actions that were once unthinkable. Fortunately, we're up to the challenge if we can tap into our deep reserves of inner strength.
A triple conjunction of the sun, Venus, and Pluto in Capricorn on Monday and Tuesday shows us how. We're aware of our responsibility to those we love—and when all else fails, that's what makes us strong. As Ree tells her little sister and brother, "I'd be lost without the weight of you two on my back."
Yes, this astrology may seem like a heavy load. But with these two powerful conjunctions in an encouraging sextile to each other, there are gifts hidden within the challenges. Help comes when we least expect it, from the most unexpected sources—as long as we take responsibility for helping ourselves first.
Grounding Elements Pro-Tip: Watch Winter's Bone now!
Store
Recommended Reports For You
Most Popular on
Astrology.com