How to Be More Productive During the Capricorn Moon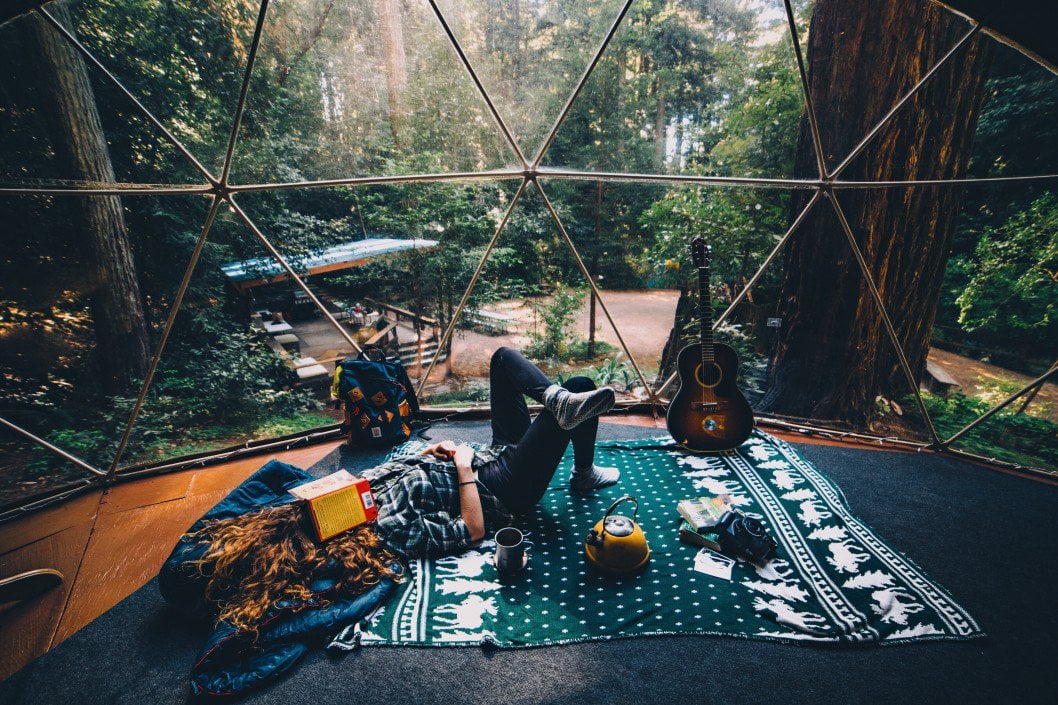 Under this weekend's responsible Capricorn moon, you may feel unable to relax and enjoy yourself until you've checked off at least a few items on your to-do list. But don't stress—use Friday and Saturday's industrious energy to your advantage!
With Mercury in Aries, you might be eager to start new projects—but you should probably finish a few old ones first. And be warned: Saturday's Mercury-Jupiter quincunx will test your patience but promises rewards if you follow through.
By Sunday, you should be ready to enjoy some well-earned downtime, when a sextile between the sun in Taurus and Neptune in Pisces invites us all to open up to the creative inspiration that comes in quiet moments.
Below, tips on getting to the good times fast this weekend.
HOROSCOPES FOR THE WEEKEND WARRIOR
May 4-6, 2018
Aries
You know you've got the skills to pay the bills. But to take your career to the next level, there are other people you'll need to convince. Update your resume or buy some new "dress for success" attire. Say some positive affirmations for an extra confidence boost!
Click here for more about the Aries sun sign.
Taurus
That vacation you keep talking about isn't going to plan itself—it's time to pick a destination, book your tickets, and start mapping an itinerary. You've got the practical side covered; an adventurous travel companion will provide the fun!
Click here for more about the Taurus sun sign.
Gemini
Uh-oh… looks like you've overbooked yourself, again. Take an honest look at your social calendar, and be realistic about how many of those commitments you can actually keep. If you can't honor them all, prioritize the ones with a community service focus.
Click here for more about the Gemini sun sign.
Cancer
A big game, a birthday, a graduation, a wedding… someone you love is celebrating a major milestone, and it won't be as sweet without you there to cheer them on. Take time out from your own busy schedule and show up for them.
Click here for more about the Cancer sun sign.
Leo
You'll never repay your elders for all they've given you… but surely there's something you could be doing to help them out. Check in with a parent or grandparent, and ask how you can be of assistance.
Click here for more about the Leo sun sign.
Virgo
From "hardcore hobbyist" to "small business owner?" It's not as far-fetched as you think! But if you're going to build a successful side-hustle, you'll need to do your homework first. Start by seeking the expertise of some business-savvy friends.
Click here for more about the Virgo sun sign.
Libra
Emotions stirred up by a recent relationship issue have grown too powerful to ignore. Should you trust your feelings, or are you just overreacting? Ask a trusted confidant for a third-party perspective.
Click here for more about the Libra sun sign.
Scorpio
"Mind, Body, and Spirit…" In theory, you aspire to balance all three—but it seems someone forgot to tell your mind. This weekend, show some love to the rest of the trifecta. Meditate, take a yoga class, or treat yourself to a massage or Reiki session.
Click here for more about the Scorpio sun sign.
Sagittarius
Creative juices are flowing, and you're ready to paint your masterpiece… if only you could remember where you put your paintbrush. You may need to do some decluttering first to get your studio in working order.
Click here for more about the Sagittarius sun sign.
Capricorn
Your love of solitude is no secret. But this time you've been MIA so long, your friends and family are ready to send out a search party. Let them know you're still alive—return their calls, answer their emails, maybe even invite them to catch up over dinner at your place.
Click here for more about the Capricorn sun sign.
Aquarius
"Voice of your generation" is not a role you'd claim for yourself. But someone's got to tell it like it is, so it might as well be you! Write a letter to your representative or the editor of your local paper on a social justice issue you're passionate about.
Click here for more about the Aquarius sun sign.
Pisces
Sometimes you can't say how or why you know things… you just know. Unfortunately, this is not one of those times. Dig a little deeper and do some fact-checking to understand what's really going on; then you'll be better equipped to make a decision.
Most Popular on
Astrology.com